CRUYFF CLASSICS
Cruyff Classics is a lifestyle sports brand, founded after meeting the legendary soccer player Johan Cruyff. Cruyff Classics became a huge success and after this, the house of brands Premium Inc was born. Premium Inc has added more quality sportswear brands, such as Meyba and Goliath, which are popular throughout the world.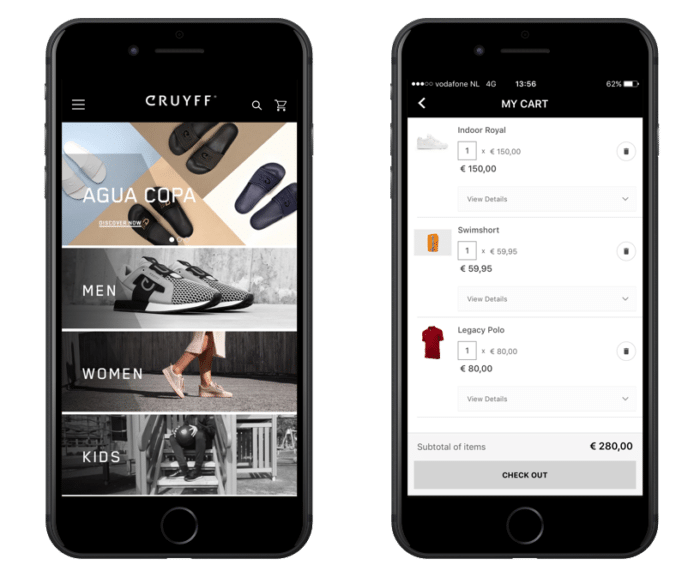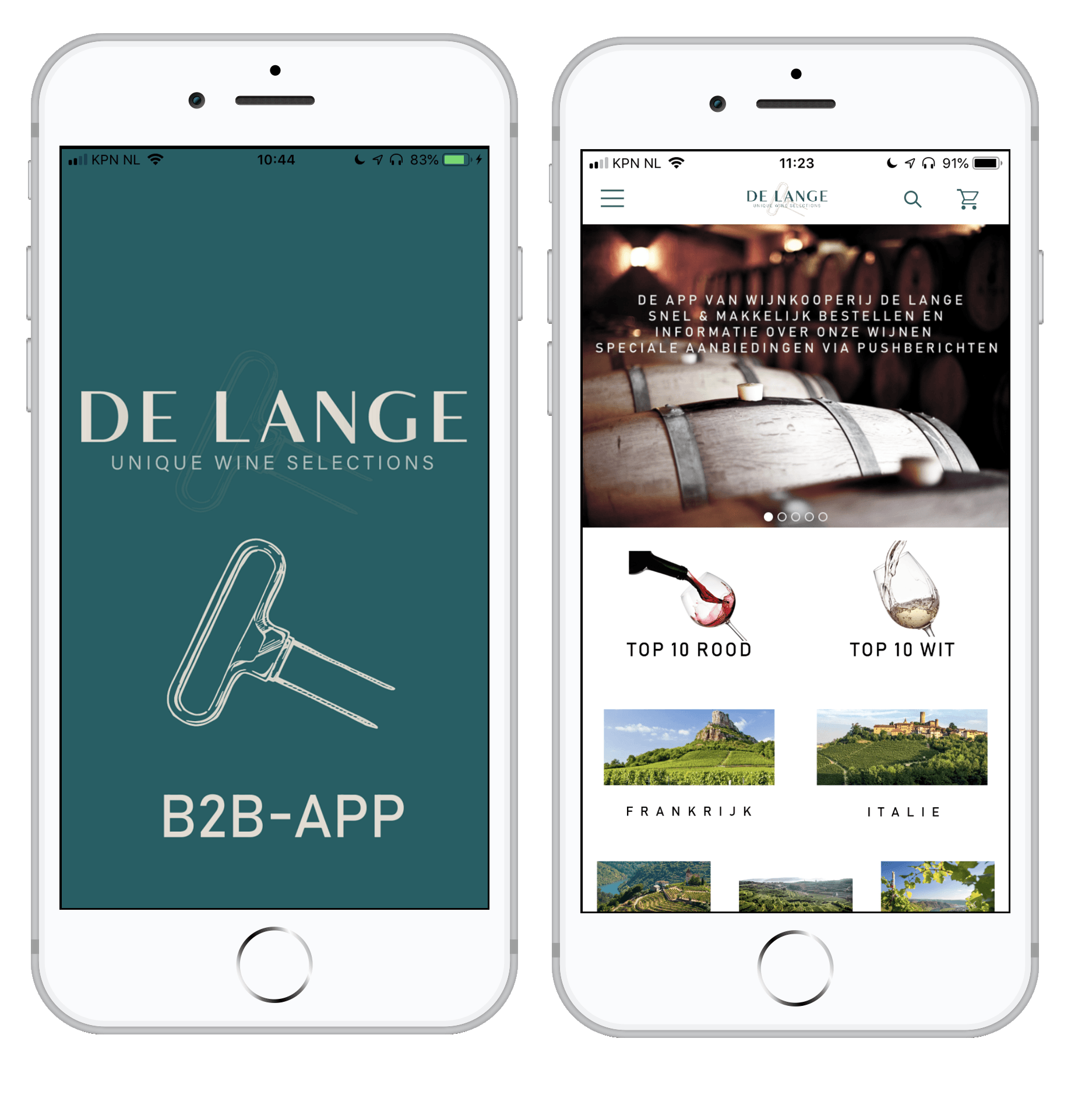 DE LANGE UNIQUE WINES
De Lange Unique Wines imports a wide selection of special wines. They serve the 'cream of the crop' when it comes to the restaurant industry. The passionate team of De Lange Unique Wines selects exclusive wineries that respect nature and environment. Their app is made for B2B and B2C
BALLIN AMSTERDAM
Ballin Amsterdam is a fashion label offering contemporary urban streetwear for men and women. Owner Auke de Geus launched the company when he was 17 – using only the money he'd saved for university. In just a few short years the label has become an international success with streetwise collections including hats, beanies, t-shirts and sweaters. Popular with so-called tagboys (youth wearing clothes with big brand names). BALLIN works together with the brand PureWhite and they are located in Amsterdam.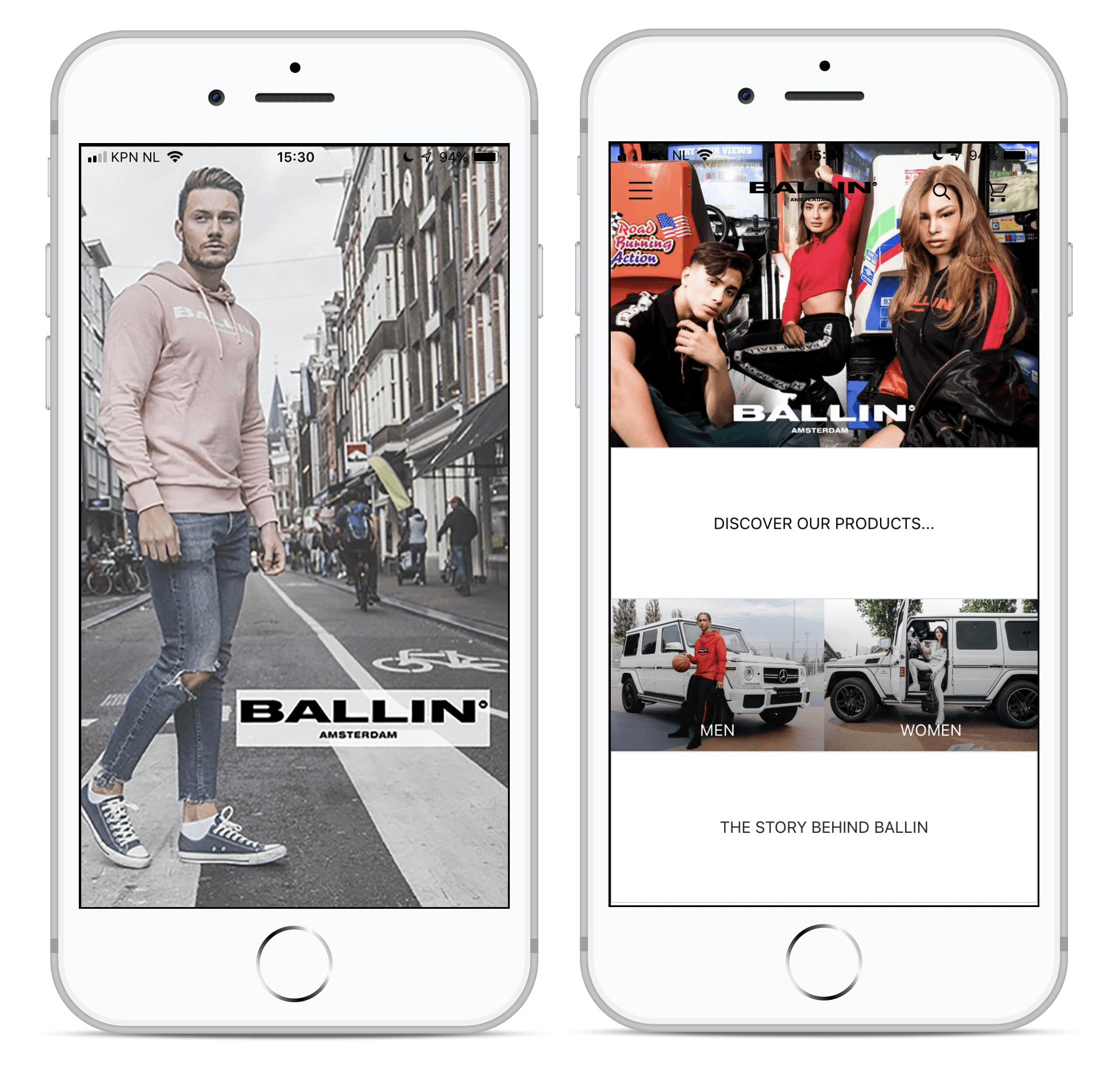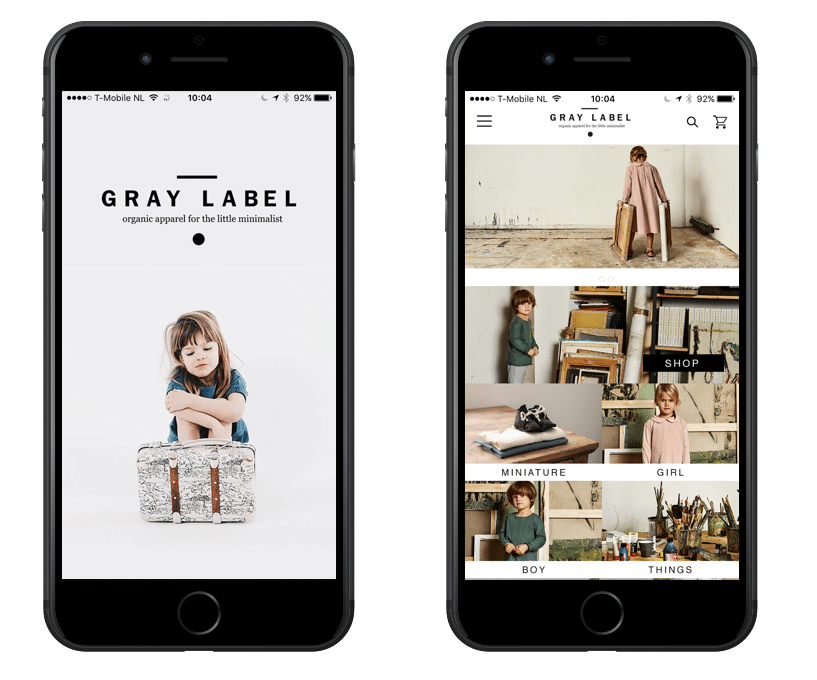 GRAY LABEL
Gray Label is a fast growing organic children's clothing store. Ecommerce Manager Frédérique says so far the App resulted in an increase of the Average Order Value and 15% extra revenue.
APOTHEEK & HUID (PHARMACY & SKIN)
Joost Roth started his own pharmacy soon after completing pharmacology studies at the University of Utrecht . But his interests weren't limited to healthcare; Joost also had an eye for technology. That's how the idea for Apotheek & Huid (Pharmacy & Skin) came to life.