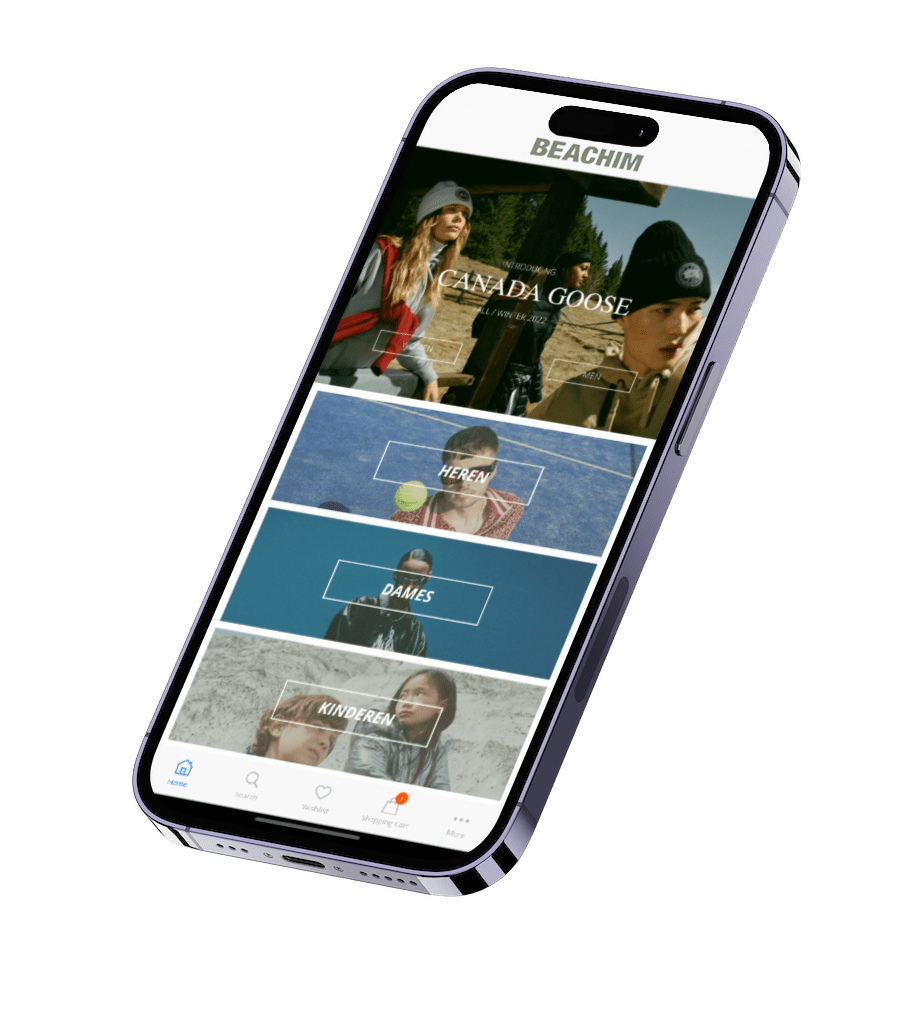 Challenge
Offering store visitors an additional way of (window)shopping, reassurance with shopping online and keeping them posted on new products.
Beachim is a high fashion store that offers a specific style to a specific audience. Located in a town famous for its beaches, their style reflects the roots of the store. Receiving a lot of foot traffic and having attracted a large international customer base, they originally launched the online store to service the customers abroad, who couldn't be expected to keep re-visiting the physical store.
Going online was a huge adventure, which they underwent with the guidance of an agency they trusted and who's advice helped them grow their business to the next (digital) level. The mission was simple; grow an online presence within the high fashion customer base and thus generate more revenue.
To gain new ideas and inspiration for competitive advantages, they visited an eCommerce fair, where their agency introduced them to the idea of building an app. This appealed to them, since it would make them stand out in their market.