Build an Award Winning App for your Magento Store
Turn all your mobile visitors into loyal customers and triple your conversion with a Shopping App that's integrated with your store. JMango360 won the Magento Innovation Award for enabling Magento Commerce & Open Source shop owners of any size to turn their store into a mobile App with an easy plugin.
Turn your Magento Store into a Beautiful App
JMango won the Magento award for best mobile app extension. Why? Without coding skills, you can turn your Magento Store into a native App with a simple plugin and customize the design in 24 hours or less. Orders within the App are fully integrated and synchronized real-time with your store's inventory and payment gateways. This provides you with an award-winning app experience that is proven to increase the customer retention and conversions.
8 Reasons Why Magento Shop Owners love JMango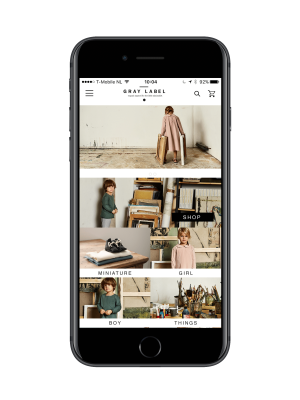 Best User Experience
JMango Apps are native for iOS & Android devices, making the App as intuitive, fast, and easy as possible.
Always the Latest Features
JMango has all the features big brands need, yet at a price that's affordable. Updates of new features are included in the plan.
Customized Design
With an easy drag and drop tool, you can change the look and feel of your App at any given time, without any additional costs.
+200% Repeat Purchases
The superior App experiences are proven to boost conversions and repeat purchases with an increase of at least 200%.
Effortless Mangement
Orders and payments are fully integrated with your store and payment gateways, making your App easy to manage.
Full Control
You have full control over sending push messages, viewing analytics, and updating your App. No need to hire expensive developers anymore.
Easy to Launch
Whether you build the App yourself for free or you let us do it for you, launching your perfect App can happen in little to no time.
Dedicated App Success Manager
You will get support on how to build, design, publish, and promote your App from our Customer Success Team.
"What I love most about JMango360 is that we launched the App within a week due to the integration with our Magento store. It offers an incredible shopping experience for our customers without investing a lot of time! This resulted in 300% increased mobile sales and 187% uplift in repeat purchases."
Arno Vink
Commerce Manager
Cruyff Classics & Premium Inc.
Why does my Magento store need a Mobile App?
Now that 60% of customer traffic is from mobile shopping, the mobile experience should be the #1 focus of every retailer. Mobile Apps are faster, easier, more intuitive, convenient, and have more features to engage with customers, like push messages. They allow retailers to become a part of their customers' daily lives. Therefore, mobile Apps turn your customers into loyal brand-fans.
Mobile App versus Mobile Site
*Proven by International research, like Criteo Research 2016
Results of Magento Mobile Apps
Case study: Cruyff Classics
Cruyff Classics is a lifestyle brand, inspired by the legendary soccer player Johan Cruyff. By launching a mobile App, they improved the experience for mobile visitors and are able to keep their sneaker fans up to date through push messages. They turned customers into loyal brand fans with the numbers to prove it!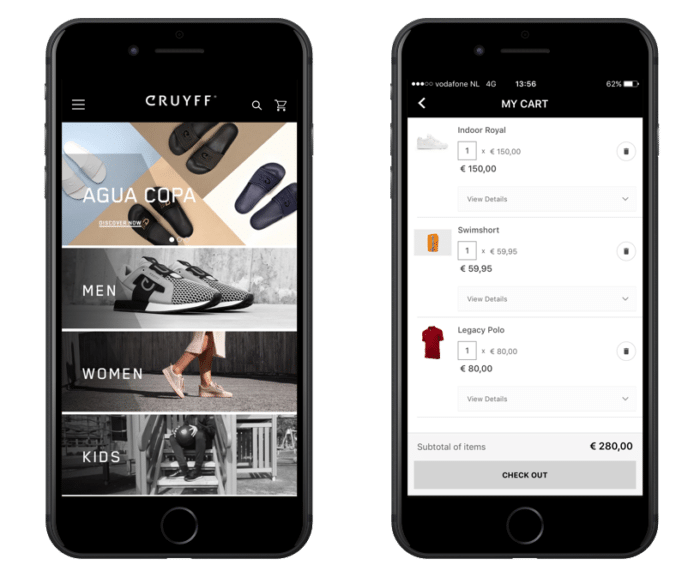 Mobile engagement
App users view more products
Customers who use the App view more products than mobile web visitors. The Cruyff App generates 3x more product views than the mobile website.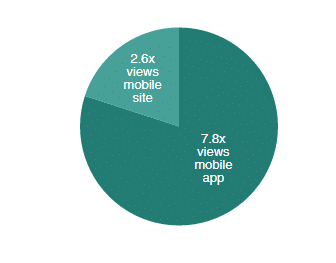 Conversion Rate
Easier checkout results in highest conversion
App customers are more likely to come back for repeat purchases compared to mobile web visitors. Cruyff Classics increased their mobile returning customers by 187% over the last 6 months with their mobile Magento App.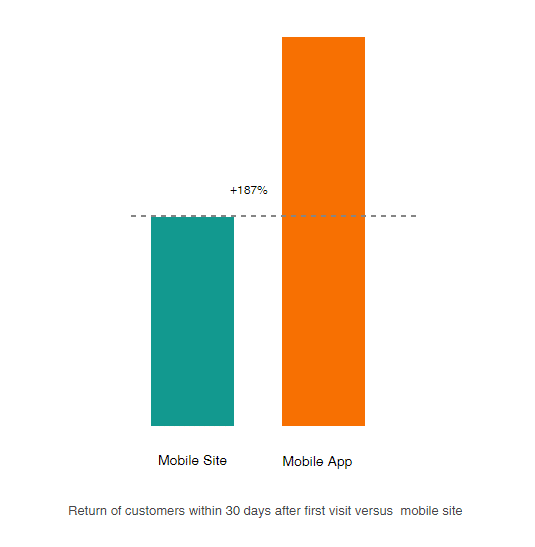 Retention Rate

Customers convert to brand fans
Due to the superior experience and easier checkout, Apps drive a larger percentage of shoppers down the purchase funnel. In the case of Cruyff, the App is converting sales at 3x the rate of their mobile web.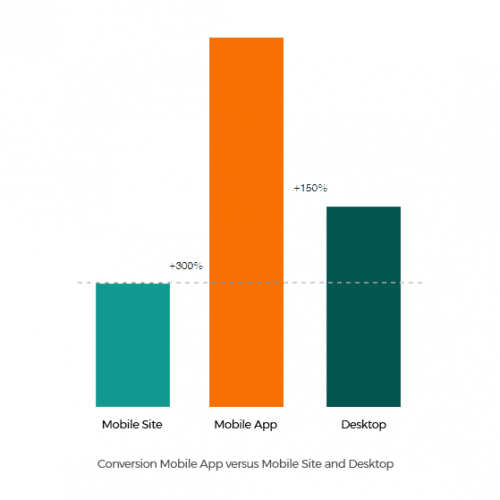 How to launch a Magento Shopping App
You or your Magento Solution Partner can install the plugin and start building the App. Until you publish the App in the stores, this is all free-of-charge and very easy. Only if you decide to publish the App will you start paying a monthly or yearly plan. If you're short on time, we can do the hard work and build your App for a small one-time fee.
How to design your Magento app
Beating the competition with these features
Become part of your customer's daily life and boost your revenue with a mobile App. By installing our plugin you can turn your webstore into a stunning e-commerce App in a few simple steps that's fully integrated and easy to manage. JMango360's App-features are powerful enough for the big brands at a price that works for any size company.
Native iOS & Android
Build once and get native Apps for both iOS & Android devices. Due to the native technology your App is more intuitive and offers the best possible mobile user experience.
App Analytics
JMango offers you full insights into App behavior. View reports on the number of downloads, users, orders, and average order value in our user-friendly App Dashboard.
Beautiful Look Books
With the Look Book feature you can inspire your customers with the newest trends. All the products in your 'shop-the-look' image can be added to the shopping cart, so it's easy to buy the perfect look.
Integrated wish-list
Customers can save products to their wish-list. Even after closing the App, the wish-list will be saved and synchronized with your web store. Wish-lists are proven conversion boosters.
Unlimited push messages
Other suppliers charge you for every push message. With JMango, you can do the push messages yourself with unlimited access. You can even segment your notifications and A/B test for better results.
Deep linking
Deep linking in push notifications allows you to link your users directly to a product page in the App, instead of your App home page. Eliminating the extra step leads to higher conversions.
Social sharing
You customers can share their favorite products with their friends on all relevant social media, like Facebook and WhatsApp. This is another great way to grow your App-downloads.
One-Click-Checkout
Due to the native technology and integration with all relevant payment gateways, this App has one-click-checkout possibilities. This has a huge effect on the shopping cart abandonment of mobile users.
Smart App Banner
We help you to setup your Smart App Banner, which will increase your App-downloads. It will display when your mobile users visit your website and encourage them to download or open the App.
Active Magento Solution Partner Program
 JMango has an active international Magento Solution Partner Program. If you feel more comfortable to put us in touch with your partner, if you want to become a partner yourself or if you're curious about our preferred suppliers, just contact our team!
Build an iOS & Android App for your Magento Store
Triple your Mobile Revenue with a Shopping App that's integrated with your Magento store.