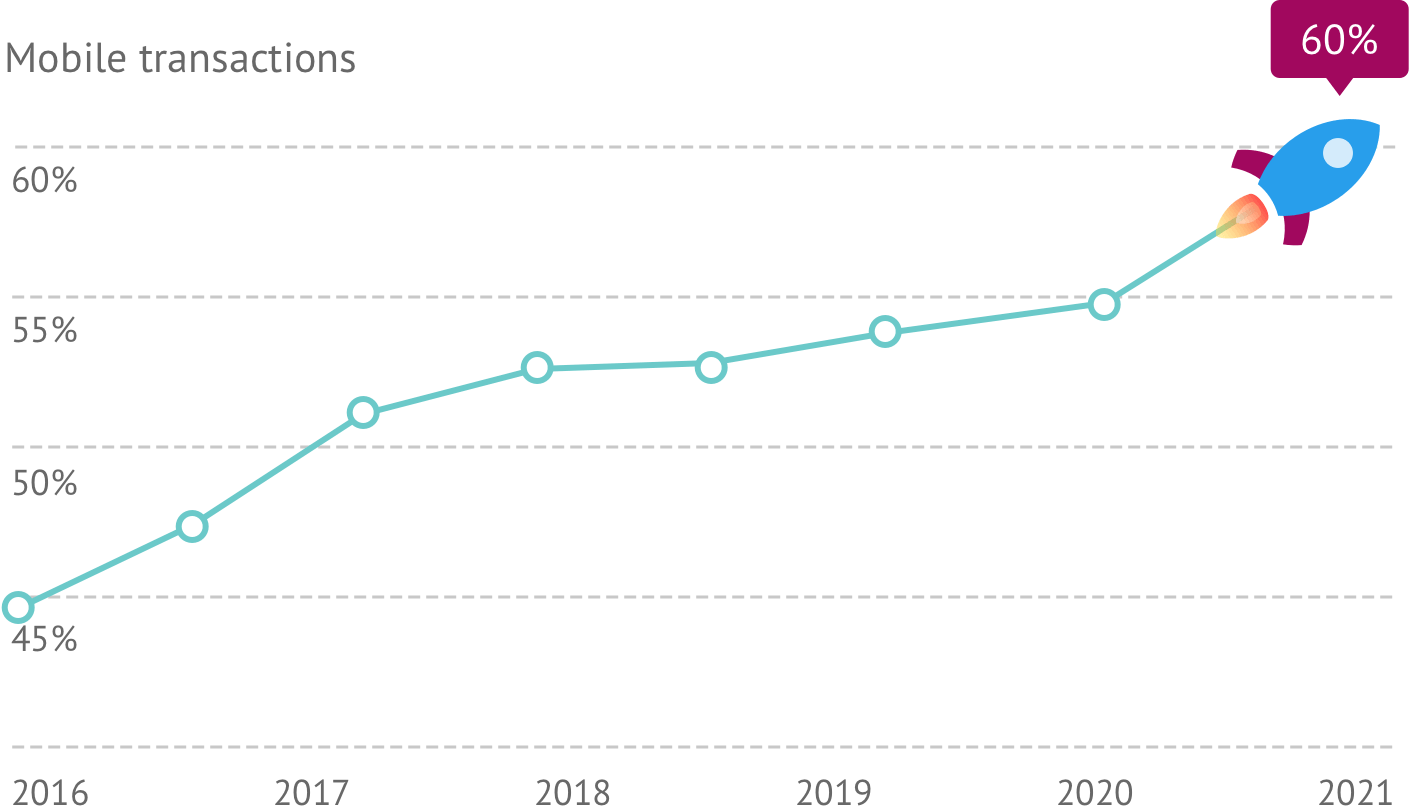 Mobile is taking the lead
Mobile has become the dominant digital touchpoint, so businesses and professionals must elevate their mobile experiences to win, serve and retain their loyal customers. Forrester 2019
Download our eBook
Want to know why it is important to have a serious look at Native apps or PWA's? Download our eBook.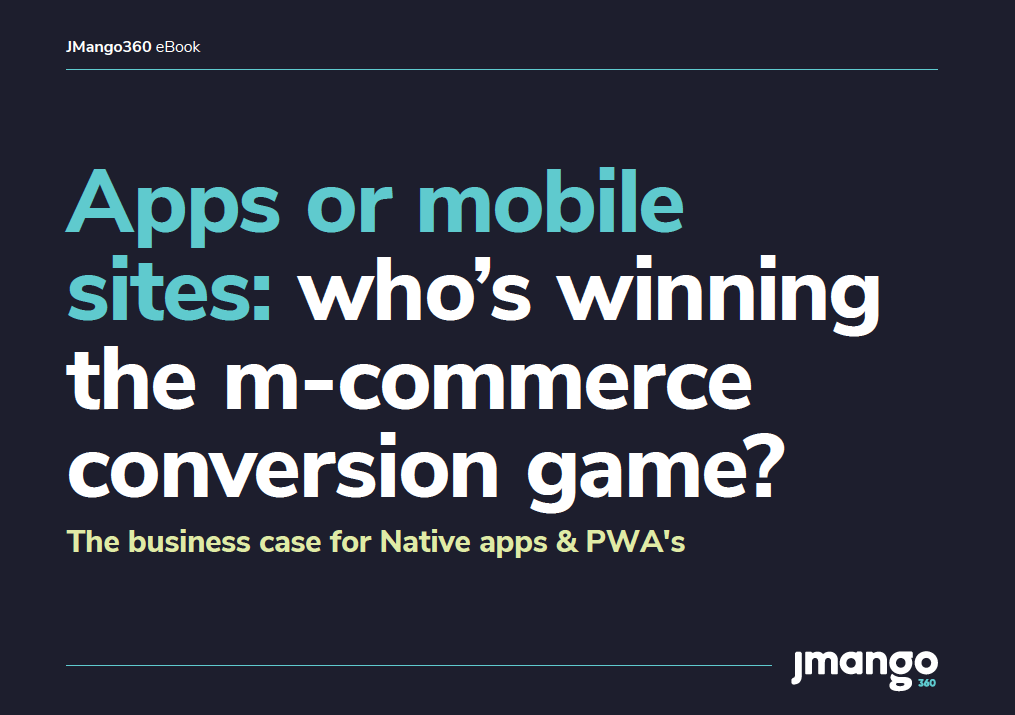 Higher returning visitors
Your mobile success is our responsibility
JMango360 is the one-stop-shop to maximize your mobile results.
Our proven open SaaS-solution is designed to avoid expensive custom app development.
We build a best-in-class mobile app that reflects your brand, live within weeks. Where others stop, we continue. Get full app marketing support to make sure you are off to a flying start.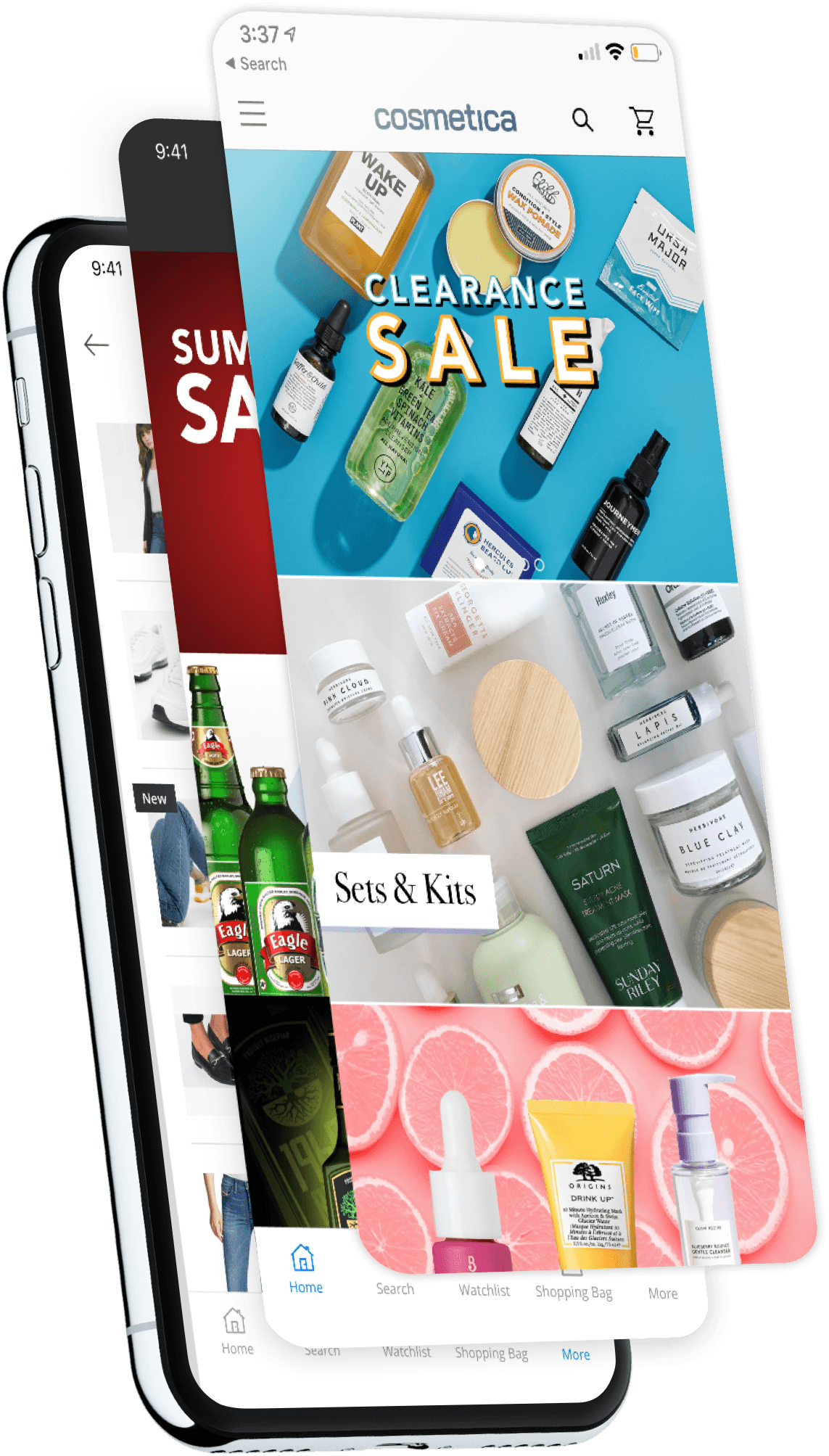 B2C shopping apps
Powerful native apps
and PWA's
With 90% of mobile time spent in apps, people want frictionless, fast and beautiful app-like experiences.
Turn mobile in your best performing revenue channel with highly effective push messages and features that drive loyalty.
B2B ordering apps
Improve your B2B experience
Today's buyers expect the same smooth mobile experience in B2B as they are used to as consumers.
Stand out from competitors. Offer a superior mobile experience that creates efficiency in the ordering process, boosting repeat orders.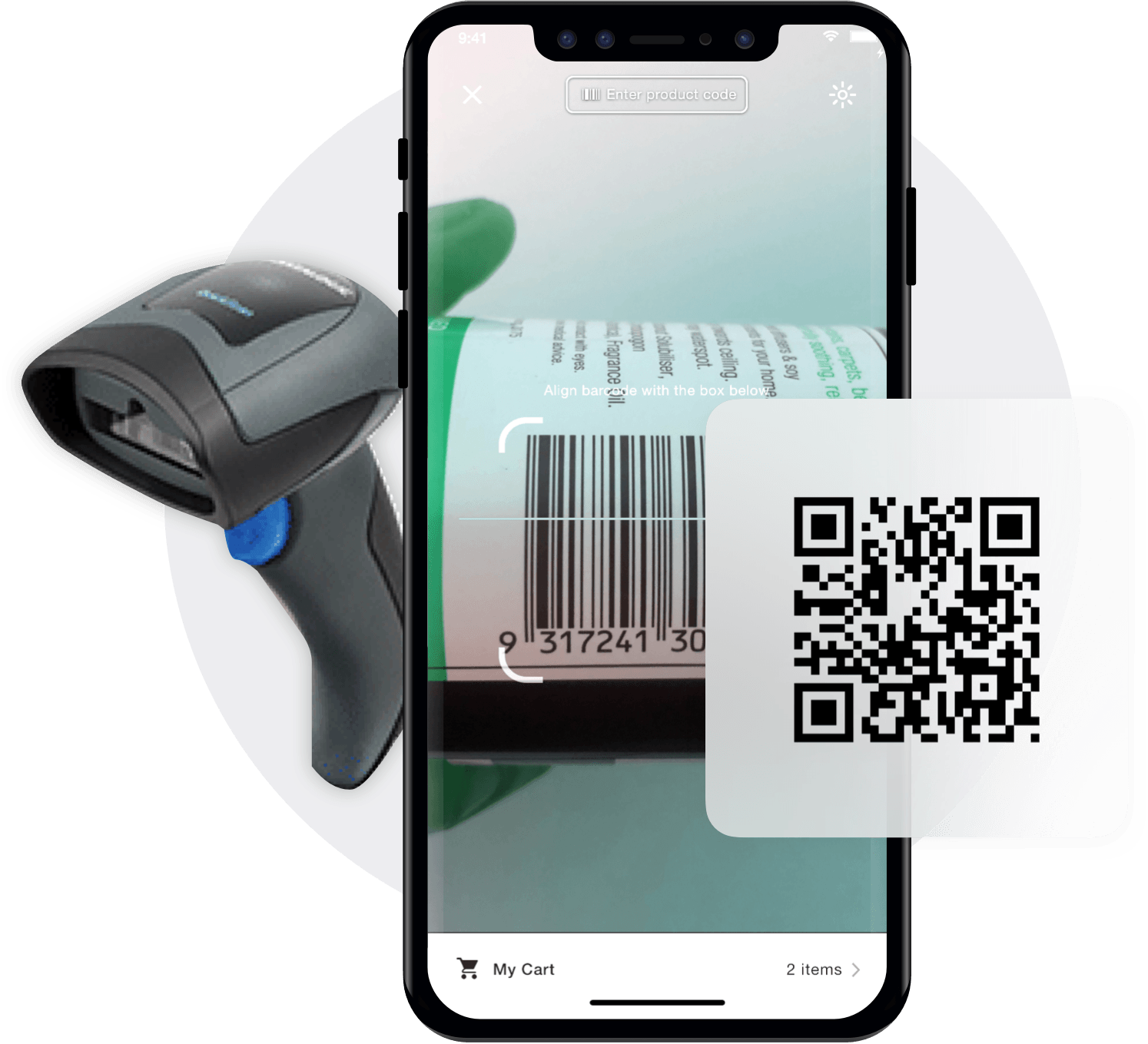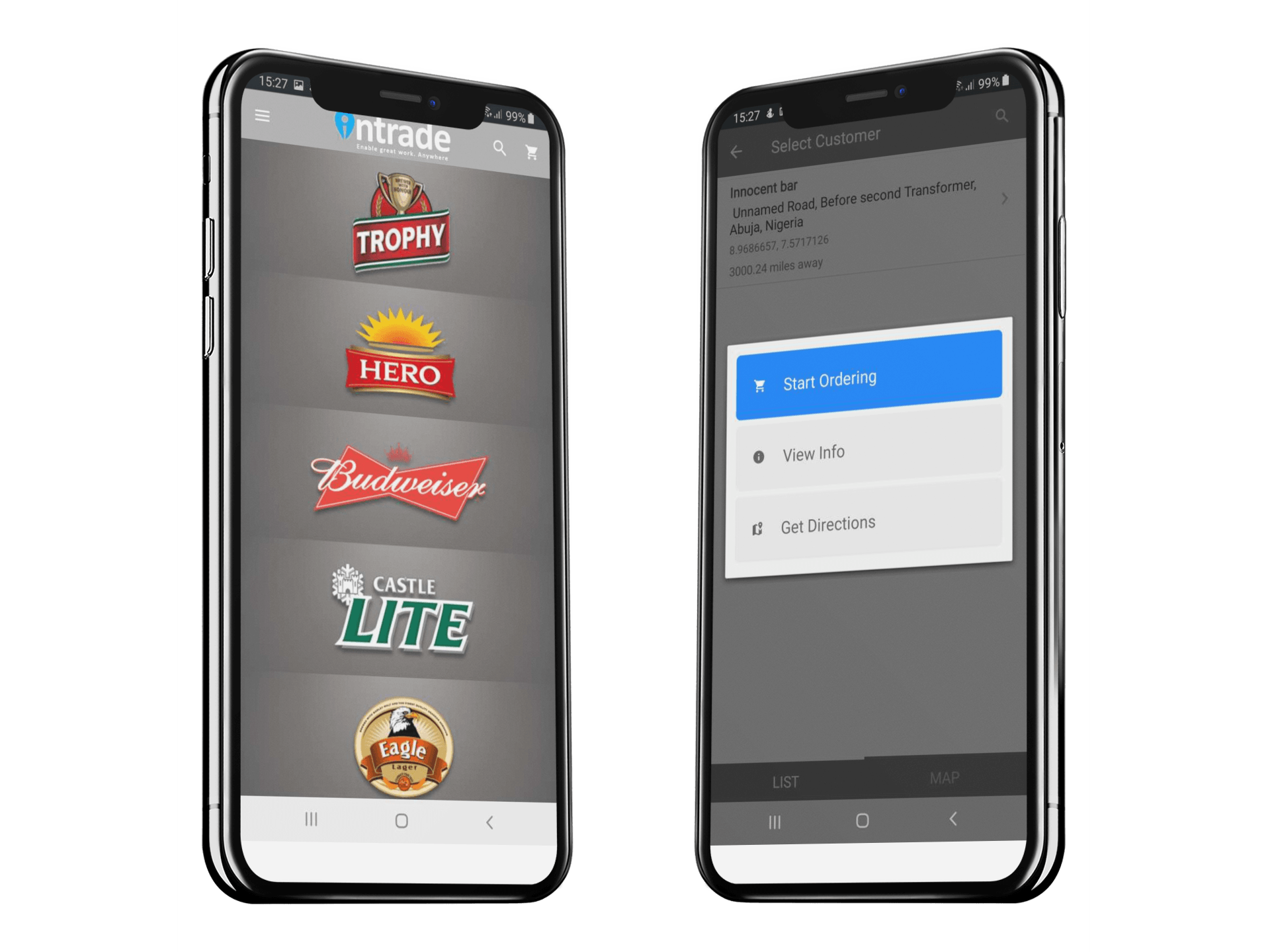 Mobile business solutions
Complete your mobile strategy
Our mobile solutions help businesses with specific needs for digital transformation towards growth in mobile.
We have developed mobile solutions in the arena of order management, supply chain, marketplaces and last mile delivery.
App marketing success
Get a mean app machine
The level of your app success highly depends on the amount of app marketing effort you put in.

Don't have any experienced app marketeers in your team? No worries, our app marketing success team will help you!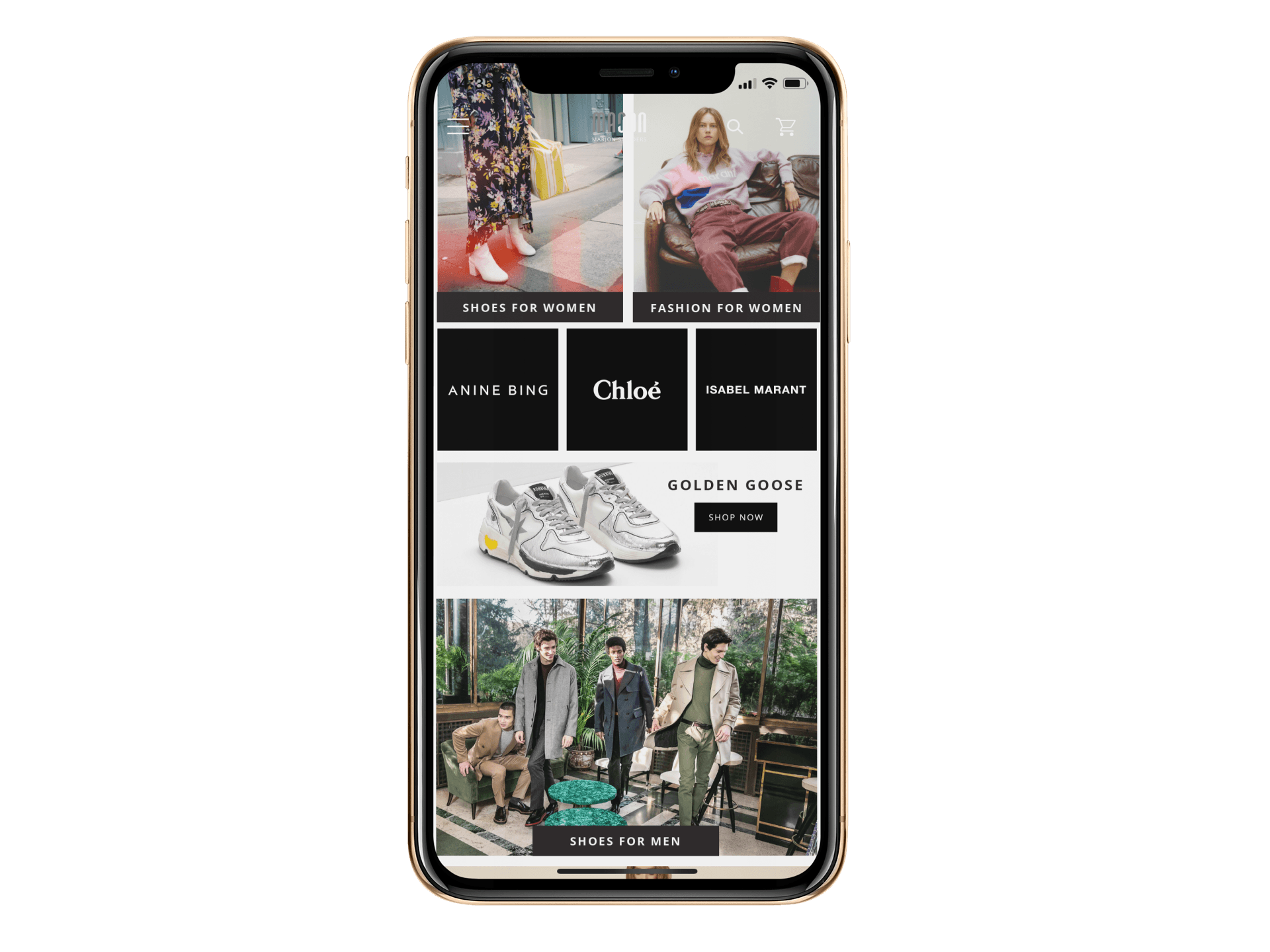 Why choose JMango360?
Our proven SaaS-solution is designed to avoid expensive custom app development.
Now, every company can offer superior mobile experiences to their customers.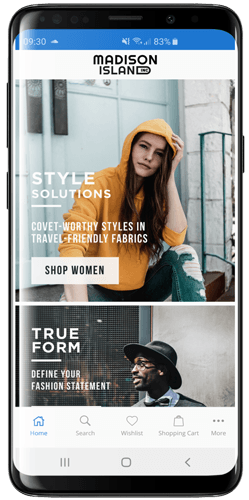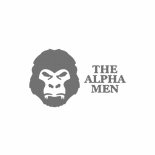 'Our app makes sure that our customers can order easy and fast. With push messages we keep our customers up-to-date and really increases conversion!'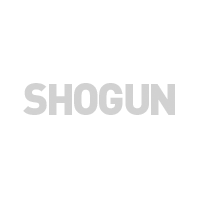 'The app increased the amount of returning customers. Are you ready to Rumble? Rumble Store Holland!'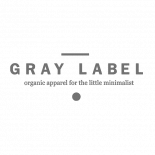 'With the byEmy app we offer consumers and professionals an easy and mobile platform to buy high-end wines.'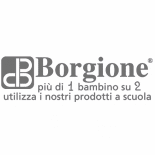 'Our JMango360 app enables fast ordering and easy user experience. This makes our clients happy and results in a high customer satisfaction.'
Ready to maximize your mobile results? Find out how an app can enhance your business.
Request more information