About Gray Label
Gray Label is a fast growing organic children's clothing store. Ecommerce Manager Frédérique says so far the App resulted in an increase of the Average Order Value and 15% extra revenue.
"Having an App leads to a higher Average Order Value, because it's easier to shop anytime, anywhere. In just 4 months we've increased our revenue with 15%."
– Frédérique Loevendie, eCommerce Manager, Gray Label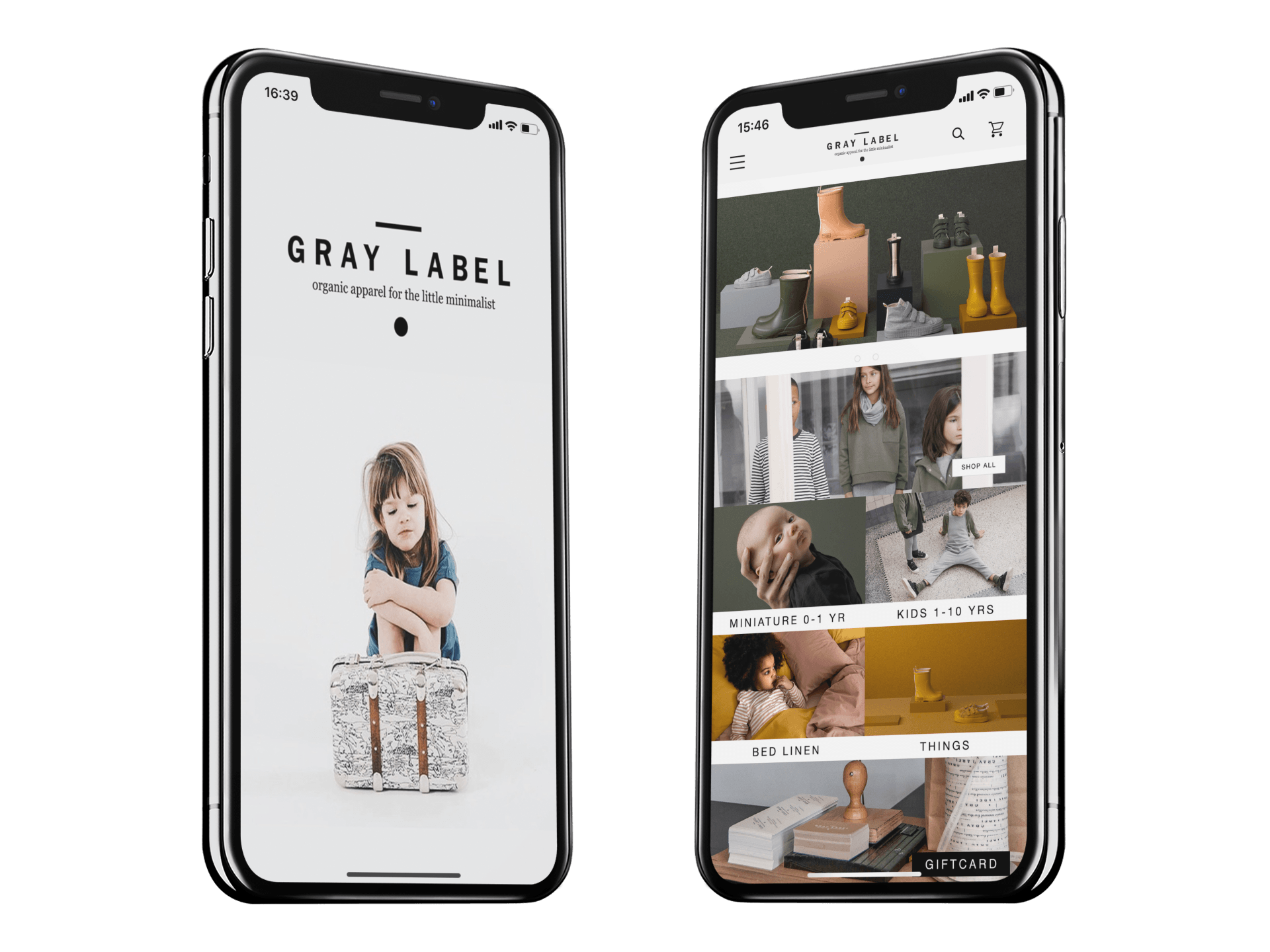 Why did your store need a Shopping App?
"The owner started Gray Label because she was looking for very minimalistic and organic children's clothing with neutral colors that would stay soft after washing. But all she found were prints and patterns. And I guess that's the secret of our success: the simplicity.
Our online and physical store are performing very well. By adding the App as a new channel we are improving the mobile convenience,  especially for mothers. They often don't really have the time to go shopping. An App just makes it easier, compared to the online site. I truly believe that an App will result in a higher Average Order Value (AOV), because with an App you feel like you're visiting the virtual store and you can take your time to view all the products."
What made you choose JMango?
"We were looking for an App with the best user experience and as little maintenance as possible. Therefore, the App needed to be native, because those are more intuitive, faster and more reliable. I had already looked into it once, but all the suppliers were too expensive. We really didn't want to lower our standards for quality, so when I heard about JMango, I was super excited.
At JMango, the native ecommerce App is fully integrated with Magento and very affordable! After calling our web store developer, who very much recommended JMango, we decided to give it a go. We really liked the fact that we could design the App ourselves, which helped to uphold our branding. The contact with JMango was very pleasant; they are very friendly and explain everything well."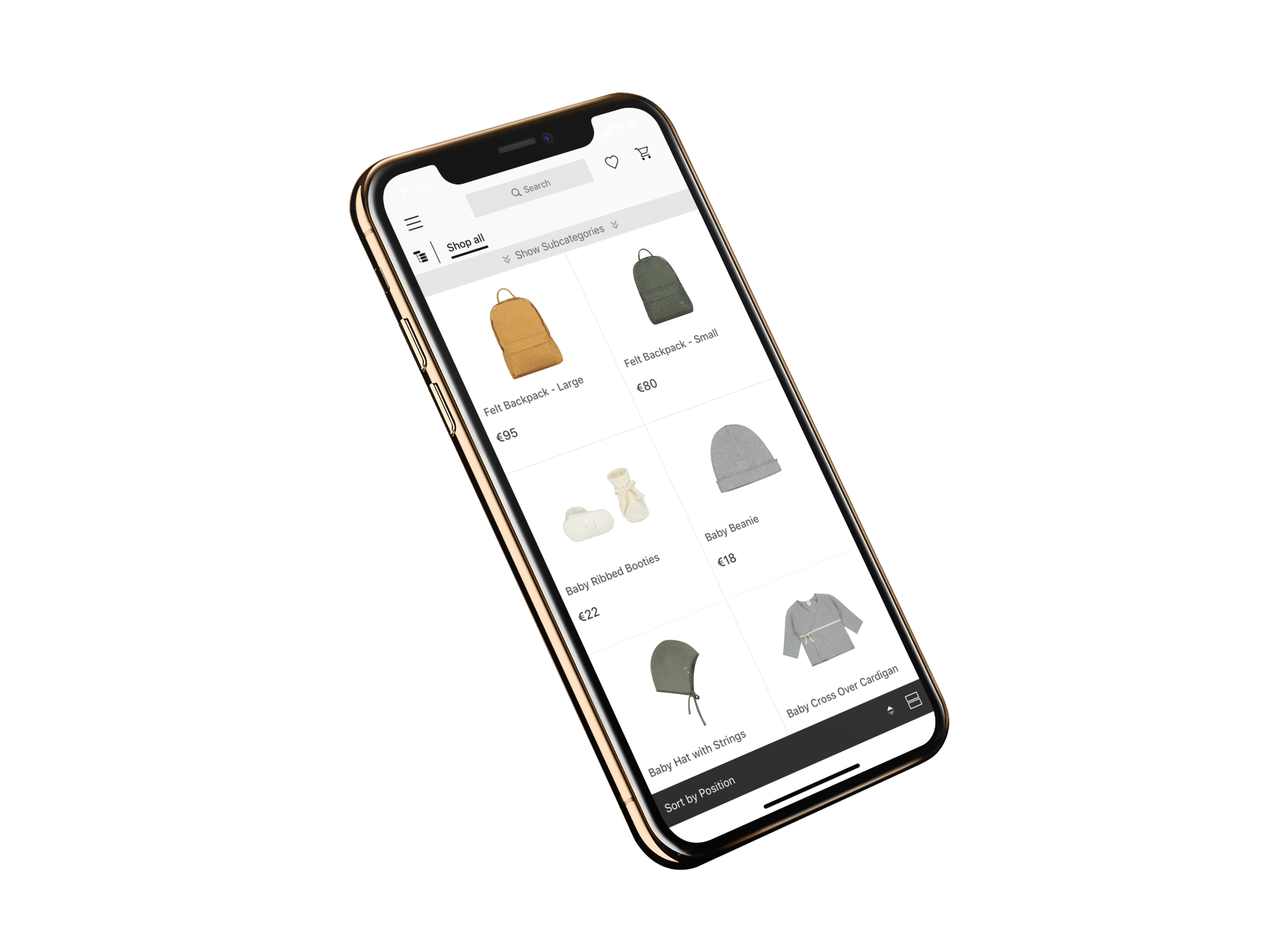 How are the results so far?
"After only a few months, we are already making about 15% via the App. It kind of happens by itself because we don't really do a lot of promotion. Our growth has always been pretty much organic, so we don't want to push the App too much. We have gotten a lot of positive response from customers about the App. And because
JMango is constantly developing great functionalities that further improve the user experience, loyalty, and conversion, we expect even better results in future. You can just tell, as an ecommerce specialist, that mobile is becoming more and more important as a channel. So if you want to grow, you must offer an App for your store. Once you have that commitment from a customer when they download the App, you know you are building a long-term relationship."
Download the app of Gray Label
Ready to maximize your mobile results? Find out how an app can enhance your business.
Request more information