"Better online advice for healthcare consumers."
- Joost Roth, founder of Apotheek & Huid (Pharmacy & Skin)
About Apotheek & Huid (Pharmacy & Skin)
Joost Roth started his own pharmacy soon after completing pharmacology studies at the University of Utrecht . But his interests weren't limited to healthcare; Joost also had an eye for technology. That's how the idea for Apotheek & Huid (Pharmacy & Skin) came to life.


"An app is a good tool for loyalty"
As to why Apotheek & Huid (Pharmacy & Skin) launched an app, in addition to its bricks and mortar store and webshop, Joost answered: "It was actually an impulse purchase. I attended  an ecommerce event for inspiration and saw a competitor's app which had been developed by JMango360. It looked amazing and the user experience was excellent, so I visited the JMango360 stand. They offered me great advice on how to improve my mobile results and that's how it all began. I delved more into the added value of an app and realized that it's a great tool for improving customer loyalty. On the one hand, customers get a great mobile shopping experience. The purchase journey is fluid and intuitive,  while push messages mean you can approach customers directly. Apps also deepen the connection with loyal customers by making personal advice just one tap away."
"20% of our customers use the app"
Joost is very pleased with the results so far. "It was difficult to estimate in advance how many customers would download and use the app but now 20% of our customers are actively using it. That is a great result! We score a 4.8 in the app reviews. And in terms of in-app orders we're also seeing great results; winning back the initial investment within a few weeks."
Joost also sees plenty of opportunities for growth in the future. "We are going to promote the app even more on our social channels and through paid campaigns. Not just to tell people we have an app, but to demonstrate the advantages and extra features. There are videos showing how easy it is to place repeat purchases with the barcode scanner. We also want to send more push messages and emphasise personal contact so we can advise customers even faster and better. The app is an excellent tool for that."
How the story began...
When he opened the popular webshop in 2011, Joost's objective was to better connect healthcare consumers and pharmacists to improve the quality of online health advice.
"Customers associate pharmacies and chemists with illness, and won't necessarily come to them for health and beauty products. That's a pity, because a pharmacist has much more knowledge and experience. In our webshops, customers receive personal and professional advice from pharmacists about health products, including dermocosmetics."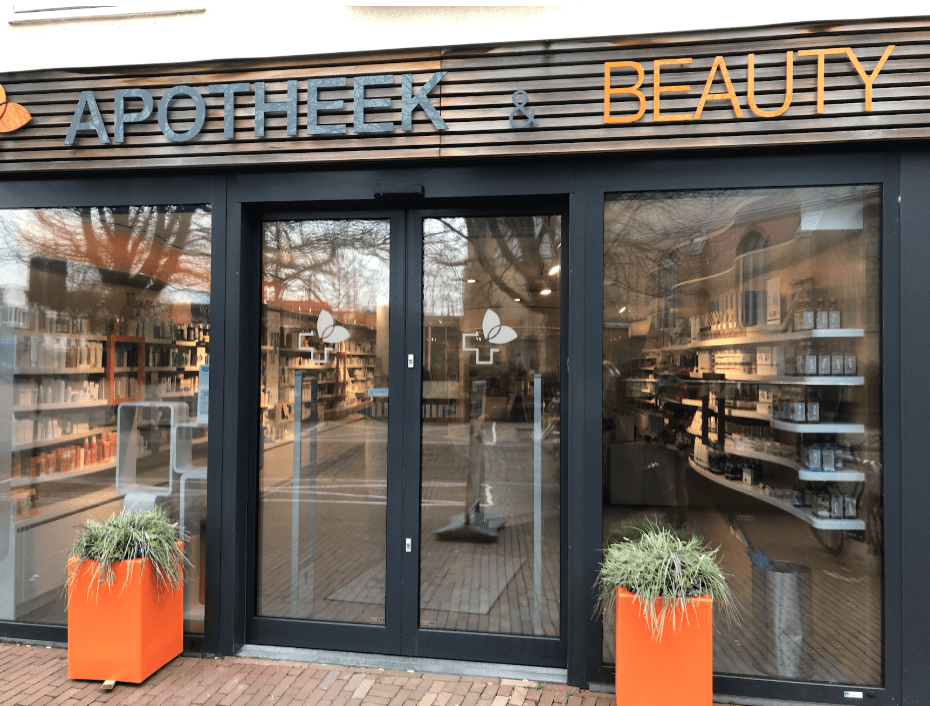 "Quality products and expert knowledge"
Rowena van Staveren is a Digital Marketer at Apotheek & Huid (Pharmacy & Skin). Rowena: "We're the specialist in the field of skin improvement. You don't just get the best skin products, we also provide customers with personalised care based on professional knowledge.
For example, knowing which products are best for their skin type. Thanks to partnerships with major brands like L'oreal, we can also deliver high-quality products at less than High Street prices."