Whenever discussing the adoption of new technologies, we tend to think about males first, given their fondness of technological gadgets.
But let's discuss a subject on which women are the clear frontrunners: mobile shopping.
Research by Liftoff, specialist in App Marketing and Retargeting, shows that the chance that a woman uses her smartphone to purchase online is 86%.
So women seem to be the early adopters in mobile shopping.
Why are women driving Mobile Commerce?
Liftoff doesn't explain the cause of this high score for women, but another research paper by Facebook's research team "FacebookIQ" partially might do so. Facebook doesn't mention women in general, but specifically mentions mothers as one of three groups that together is responsible for over 80% of all mobile orders: "Living in a world that can feel chaotic, moms see mobile as a medium they can readily consume. Their mobile devices help them stay connected and informed, capture and share their kids' key milestones, retain their sense of identity and get things done", says FacebookIQ's "The thumb is in charge" report (2015).
And for a mom, 'getting things done' includes mobile shopping; both that special rash ointment cream for their little one, as well as something for themselves, such as that hip dress from their favourite little boutique which they unfortunately don't get the chance to visit anymore since they became a mother.
"Living in a world that can feel chaotic, moms see mobile as a medium they can readily consume."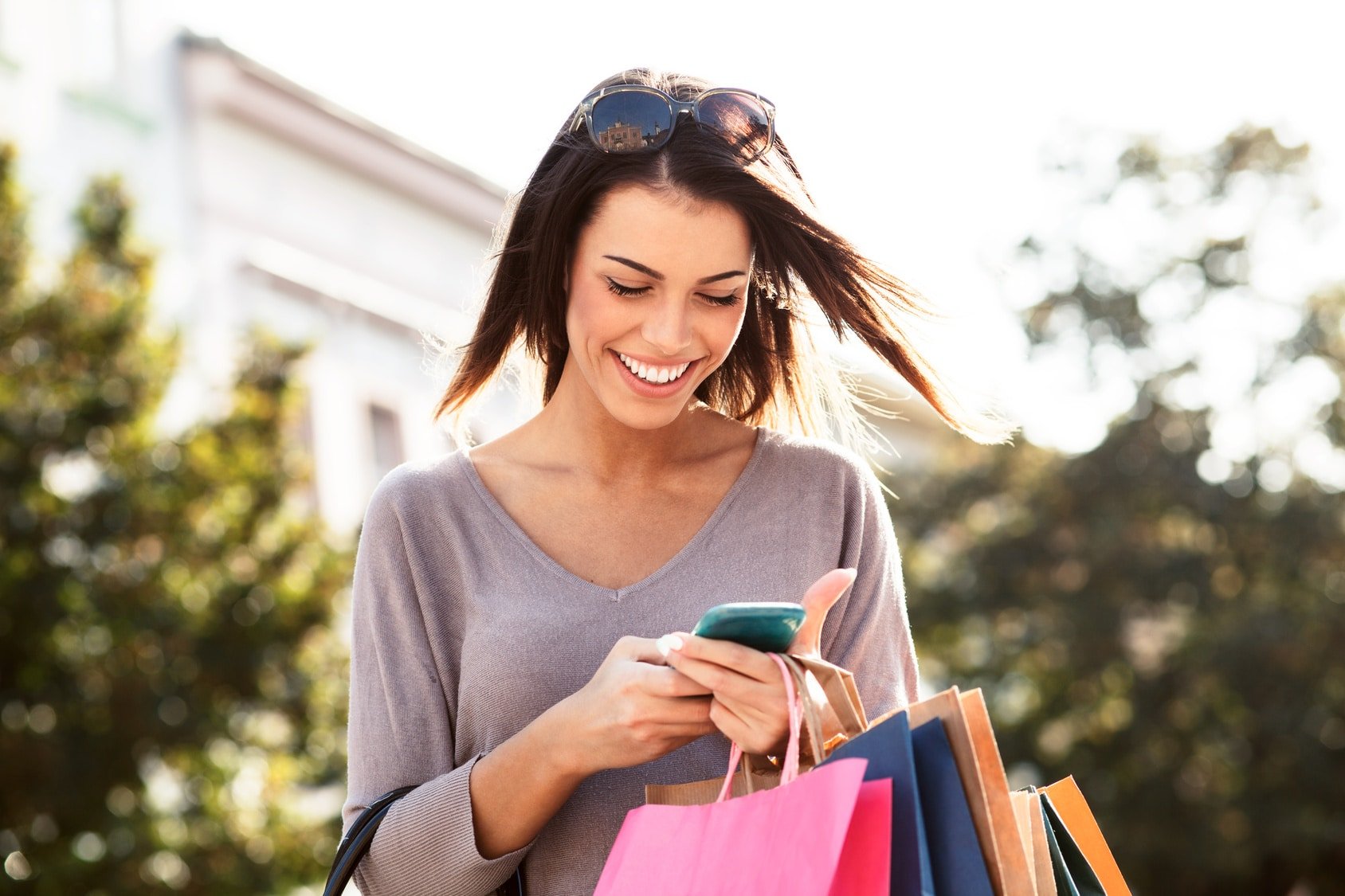 Mobile Shopping Apps for Millennial Moms
The findings of FacebookIQ and Liftoff explain why we, at Shopping App platform JMango360, count so many online children's clothing shops among our customers. Trendy online stores with names like VIP-Kidz, Gray Label or Kids Department all use their own M-Commerce App in their battle for the attention and the Euros of the 'Millennial Mama'.
It shouldn't come as a surprise that mothers and women prefer speed and convenience. But maybe these research results will wake up some of the male Marketers, and help them with the decision on where to spend their marketing budget. Time and time again, numbers appear that show mobile commerce now covers a very significant part of e-commerce. In Japan and the UK, the number of mobile purchases already overtakes the numbers of orders placed on desktop, and this share will only grow further from now.
Nowadays, everyone will agree that the average consumer has become obsessed by the small screen of his own smartphone. The American analyst Brian Solis of Altimeter Group recently revealed that the average consumer checks his smartphone 1500 times a week, and doing so spends over twenty hours a week. Back here in Europe, we also see this shift happening. In my native The Netherlands, the share of mobile purchases has grown 88% in the past year.
"Especially Native Mobile Apps, specifically made to optimize the user's mobile shopping experience, are gaining ground."
Mobile shopping Apps turn visitors into buyers
Shopping on smartphones becomes easier every day, a trend that will only grow the number of mobile shoppers. Especially Native Mobile Apps, specifically made to optimize the user's mobile shopping experience, are gaining ground.
Of course, there is something of an App installation hurdle. But once you've managed to get that consumer to download your App, the payback time of your investment will be very short, conditional that you make it extremely easy for that consumer to start using the App.
Liftoff also investigated the costs involved with successfully persuading a consumer to download your App. The average costs for an App that only required an installation turned out to be $4,37. For Apps that required pre-registration, the costs almost doubled: $8,64 per customer.
It's not surprising that Apps that are "user ready" outperform Apps that require registration. After all, one of the objectives of a Shopping Apps is to facilitate online shopping.
Keeping this in mind, it's safe to state that the winners in this 'App Economy' will be those retailers who will best manage to reduce stress in the hectic lives of their time consumed customers.
Is your online store ready for the Mobile Mothers yet?
Launch your app with JMango360 and get support
At JMango360 your mobile success is our responsibility. In just 4 weeks time, we'll design and launch a PWA or native app that reflects your brand and puts your customers first. But adding an app as extra revenue channel is not a 'launch and they will find me' project. That's why we continue where others stop. Our app marketing support team will make your app results their priority. With best practices, templates, full support of experts and monthly app marketing calls you'll be maximizing your app results in no time!
Plan a strategy call to discuss your goals and needs.
Creating your own mobile commerce app is easy Let us show you what your app will look like