Building mobile loyalty in e-commerce has never been more important than today.
To understand why, imagine this. Mobile devices, which now drive most e-commerce traffic and sales, have exponentially increased the number of customer journey touch points.
A customer may now check out your blog, app, website content and some product pages before making a purchase – all from different channels. Having brand loyalty ensures that this process goes smoothly. Not having brand loyalty creates opportunities for you to lose a lead's scent, or for a competitor to steal them from under your nose.
So what kind of loyalty do you want to focus on in a world where mobile devices rule e-commerce?
Mobile loyalty, of course!
But there's a catch. In marketing circles, it's known as the "mobile paradox". Most retailers are seeing a year-on-year rise in mobile traffic – but despite this, average mobile transactions and loyalty numbers are falling. See for yourself:
60% of mobile visitors don't come back after their first visit

Shopping cart abandonment on mobile sites can be as high as 98%
So what can you do? What causes the mobile paradox – and why are apps uniquely effective at solving it?
The Mobile Paradox, Explained
Simply put, most marketers still think in desktop marketing terms. They think "internet", not "offline usability". They think "simplified content" instead of "feature-rich experiences". They think "cheap" instead of "effective".
In short, they still don't get that mobile is now #1 when it comes to e-commerce.
So what do all these marketers and managers do to increase mobile loyalty?
Well, they get a mobile website. The problem is, mobile websites can only do so many things. They're excellent for attracting users, but not so much for keeping them engaged:
Shoppers in apps spend 127 per session, against 90 for mobile sites.

App-specific features like push messages double the number of returning customers (per month)
So what happens is, the average marketer – let's call him Joe – gets a mobile site for his brand. It isn't very effective. So he decides mobile marketing isn't effective.
Meanwhile, improving mobile loyalty is actually supremely effective, as the statistics above show… And that's the paradox.
The challenge is overcoming this paradox. It's using your mobile assets to maximize the number of customers coming to you from various channels and devices – not just mobile ones.
And that's what you'll learn in this article about driving mobile brand loyalty – a key determinant of your future marketing results – using effective mobile apps. Tip #1 is that…
1. Push Notifications drive mobile loyalty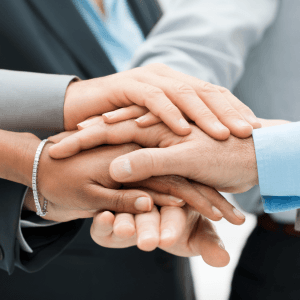 The average person checks their phones up to 110 times a day. Since push notifications are always shown on the homescreen, they're an excellent way to be seen during those 110+ touches.
This is confirmed by the fact that push notifications have a great opening rate (up to 90% depending on niche). And, even when your users don't open the notification, they still get a glimpse of your offer. This is a savvy way to boost conversion, increase engagement and boost repeat purchases.
For even better results, you can use smart segmentation to show the right content to the right users. In the field, this increases conversions by a monstrous 300% (!!!) – and when combined with effective in-store and blog content, will do wonders for your brand loyalty.
(Click this link for even more tips on writing killer push notifications that convert and retain customers!)
And push messages aren't the only way to keep yourself front and center of your leads' buying journeys. To increase mobile loyalty, there's also the fact that you can…
2. Stay top of mind via with icons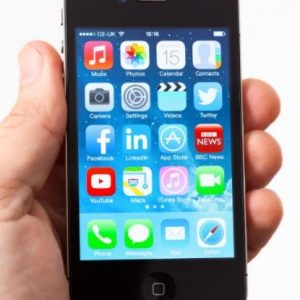 They say that once you hear or see something three times, you remember it forever. We don't know how true that is – but the tactic is used in T.V. programming, politics, and marketing to make sure people remember messages.
Now think back to the previous point. Like we already mentioned, the average user sees their phone screen 110 times. This means they see the app icons on the screen 110 times as well. See where this is going?
With you app icon on your customer's mobile home screen, you've got some prime marketing real estate. It's like your own personal mini-'billboard' on their home screen. And unlike SEO or paid ads, this little marketing hack costs you nothing while elevating your visibility to new heights.
Cool, right? You get to be in front of your customer all day. Some companies pay tens of millions for this kind of coverage!
Now let's move on to what we personally consider the most important advantage of mobile marketing as a whole, and apps in particular.
3. Mobile Loyalty is driven by superior User Experience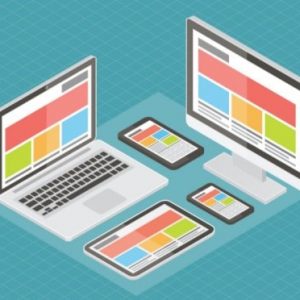 One key strategy to increase brand loyalty is to improve the ease and user experience of customers. Brand loyalty is created by a positive and enjoyable experience that users can count on every time. You can have an excellent app – but it if only works 8 times out of 10, customers won't be very happy with it. Case in point:
Research shows

that 4 out of 6 people had a bad mobile experience.

91% leave your website if it doesn't satisfy their needs.

51% say they've even bought from a competitor after a bad experience.
That's right. A bad user experience is the kiss of death for your mobile marketing. Fortunately for you, mobile apps (especially native) are known for their superior user experience, being designed for the operating system of the user.
This is why 81% of users prefer apps over mobile sites. Most of them prefer mobile apps due to speed, convenience and extra features. Still, launching an app is not enough.
You should keep on tracking mobile app performance and make improvements, same as with any other channel. This is where the next point comes in.
4. Faster mobile checkout and lower cart abandonment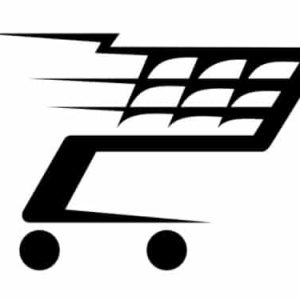 Most customers that shop on mobile sites tend to leave their cart before finishing their purchases. Cart abandonment is a serious issue on mobile websites.
One of the reasons is that people don't like filling out their credentials during checkout, and that there are too many steps. A bad checkout experience will lead to bad experiences and therefore low chances of repeat purchases. Apps can solve these issues. With a fast mobile checkout and payment option, you are able to bring down cart abandonment up to 60%.
Put differently, apps close the deal with consumers automatically, delivering more efficient transactions than any other channel. Not only do they retain new users better and sustain a stronger user base of buyers, they also convert at much higher rates (3x higher) than either desktops or mobile browsers.
In summary:
Overall, mobile is a profitable marketing channel perfect for improving brand loyalty

Despite this, most marketers aren't able to utilize it effectively

Use the tips inside this article in combination with your very own app to maximize brand loyalty
Moreover, apps that invest in maximizing user retention and product views have a 90% conversion advantage over other retailers.
Now that you know what it takes to create an app that serves your purpose, you'll be able to predict user value, anticipate customer needs and highlight relevant catalog items will help fostering Mobile Loyalty and direct revenue growth.
And the best part?
Creating a new app is as easy as importing an existing e-commerce store. To see how JMango helps do this in seconds, turning your store into a customizable, cutting-edge app you can be proud of, just schedule a free demo here.
Launch your app with JMango360 and get support
At JMango360 your mobile success is our responsibility. In just 4 weeks time, we'll design and launch a PWA or native app that reflects your brand and puts your customers first. But adding an app as extra revenue channel is not a 'launch and they will find me' project. That's why we continue where others stop. Our app marketing support team will make your app results their priority. With best practices, templates, full support of experts and monthly app marketing calls you'll be maximizing your app results in no time!
Plan a strategy call to discuss your goals and needs.
Creating your own mobile commerce app is easy Let us show you what your app will look like