The choice between a dedicated mobile app versus mobile responsive website is a classic false dichotomy. The truth is, if you're looking to grow engagement, sales, and conversion, you really need both.
The war for web traffic is over, and mobile has won hands down. Desktop has finally been defeated – or so you'd think.
Although the majority of visitors to retail sites arrive from smartphones, many e-commerce teams are still undecided if a dedicated mobile app is worth the investment. 
Apps are everywhere, so why the caution?  It's probably because most webstores still see the majority of sales coming from their desktop sites.
It's a paradox we call the m-commerce gap: a stubborn disconnect between consumers' mobile browsing habits and their mobile purchasing behaviour. 
To overcome it, marketers are re-thinking their mobile strategies and asking which channels perform best. Considering the value of mobile apps vs responsive websites is a good place to start, but there's more to the story than a simple binary choice.
What's stopping mobile shoppers from buying?
ComScore recently found that mobile devices generate almost 70 percent of internet traffic – but only 20 percent of e-commerce conversions. That's a pretty clear indication that shoppers are more than ready to go mobile-first – so what's holding them back from buying?
The short answer is this: the underwhelming experience of browsing a mobile responsive website.
Webstores can look fabulous on a mobile browser, but try to make a purchase, and you quickly get caught up in endless page scrolling, typing in address and credit card details, or jumping between screens to find info and complete different actions. 
According to studies of Google and others, pages that load within two seconds have an average bounce rate of 9%, while pages that take five seconds to load have a bounce rate of 38%. Thus, speed has a big impact on mobile conversion.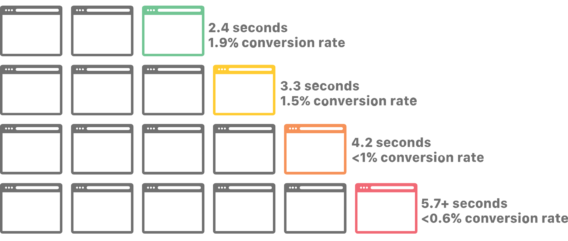 Many people simply give up. They've experienced the simplicity and optimised UX you get with a dedicated mobile app like Instagram or something from a major online retailer – and they want the same seamlessness reflected in everything they use their smartphones for. 
Responsive design, is, after all, a technology compromise that leaves many shops with an untapped opportunity to increase mobile conversions and maximise sales. 
But simply walking away from your mobile site isn't the answer.
For e-commerce brands, asking 'mobile apps vs responsive websites, which is better?' is too reductive. The question should be 'how can my mobile app and responsive site work together to get better results?'
"Ask yourself why you still use an email app rather than just logging in to webmail?
"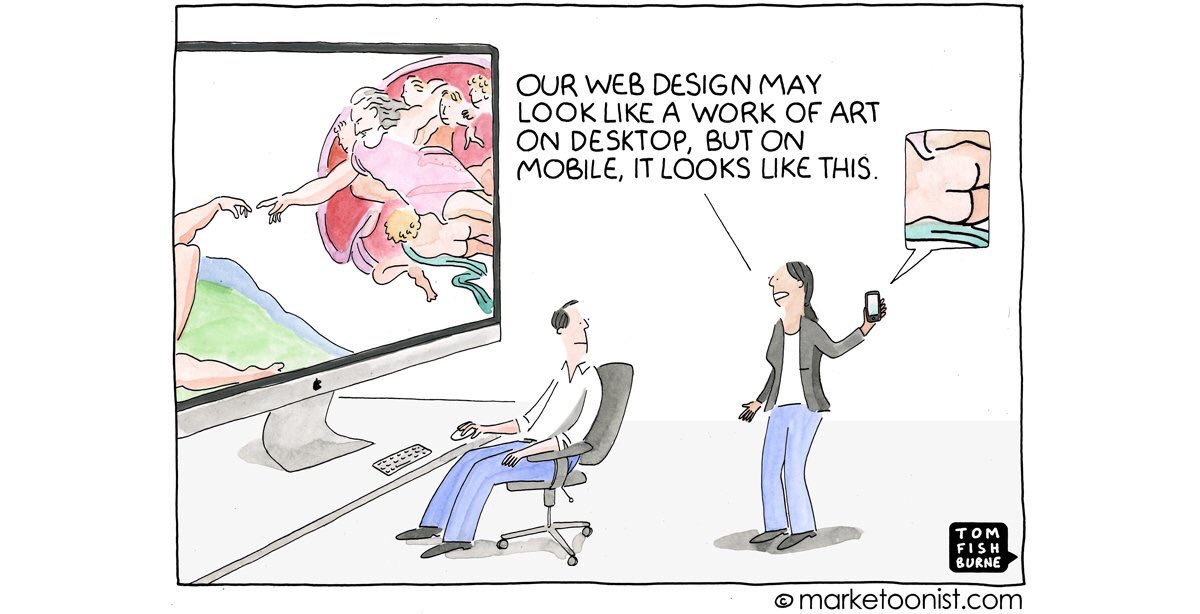 App or responsive website – How about both?
By adding a native app to your arsenal, you'll be creating a new revenue channel, improving UX for customers, and creating a more effective platform for prompting and capturing more mobile sales. 
If your mobile strategy is at the expand & grow stage, here are some of the critical advantages of combining both mobile apps and responsive sites:
Gain an additional channel
By adding a native app alongside your responsive site, you can access new markets. Apple's App Store and Google's Play store generate +300 billion app downloads per year. By using app store optimisation (ASO) techniques and a programme of app marketing tactics, you'll be able to win new customers.
Mobile responsive websites can be improved, but they'll never be able to engage a mobile shopper as effectively as a native app. 
This isn't a controversial opinion. Ask yourself why you use an email app rather than logging in to webmail? Shopping on mobile is no different. Apps make life easier, and customers want the mobile experience to be seamless and straightforward.
Mobile app Research has shown that adding a native app to your responsive site leads to higher revenue. 
Loyalty is built over time and is the outcome of retailers providing an easy-to-use, engaging, and personalized shopping experience. 
There is one useful way to look at the mobile apps vs responsive websites question — retention. Research from Criteo shows mobile apps have twice the retention power of a responsive website. New users are twice as likely to return to a mobile app within 30 days.
Apps also consistently demonstrate higher conversion – and the number of users is growing every day.
Mobile apps vs responsive websites? Apps drive a larger percentage of shoppers down the purchase funnel and convert at three times the rate of mobile web.
Mobile apps saw higher order values than desktop and mobile web for the first time in 2016, with an average of $127 spent in-app versus $100 on desktop and $91 on mobile web.
Almost half of US consumers prefer using an app to make purchases on their handsets, compared to 20 percent who prefer mobile web and 33 percent who prefer desktop shopping.
Globally, in-app transactions have increased by 22 percent year-over-year.

In North America, the conversion rate on shopping apps is more than three-times higher than on mobile web.
Surveys have shown that 31 per cent of people download mobile shopping apps in order specifically to access discounts they can't get elsewhere, and 20% say they use apps to find better deals. 
Plus it's estimated that push notifications have an open rate of nearly 90 per cent. They can also be used at key moments like birthdays and seasonal events to prompt users with special offers.
Mobile Apps drive more mobile shopping minutes
In total, more people use mobile websites than mobile apps to make purchases (another reason why 'mobile apps vs responsive websites' oversimplifies the issue). Apps, however drive a disproportionately bigger share of minutes spent shopping on mobile.
Popular e-commerce site Etsy provides an excellent example of this. While Etsy's mobile website accounted for 89 per cent of unique visitors, 71 per cent of the total minutes spent on its mobile properties went to Etsy's mobile app.
That makes the business case for having an app alongside your responsive website persuasive: one to drive organic traffic and the other to keep users engaged and in buying mode once they arrive.
Of course, an app is a new channel and it will need management. Just like setting up an Instagram account, it will take time to set-up and maintain. But with the right partner, you'll win back the investment in no time.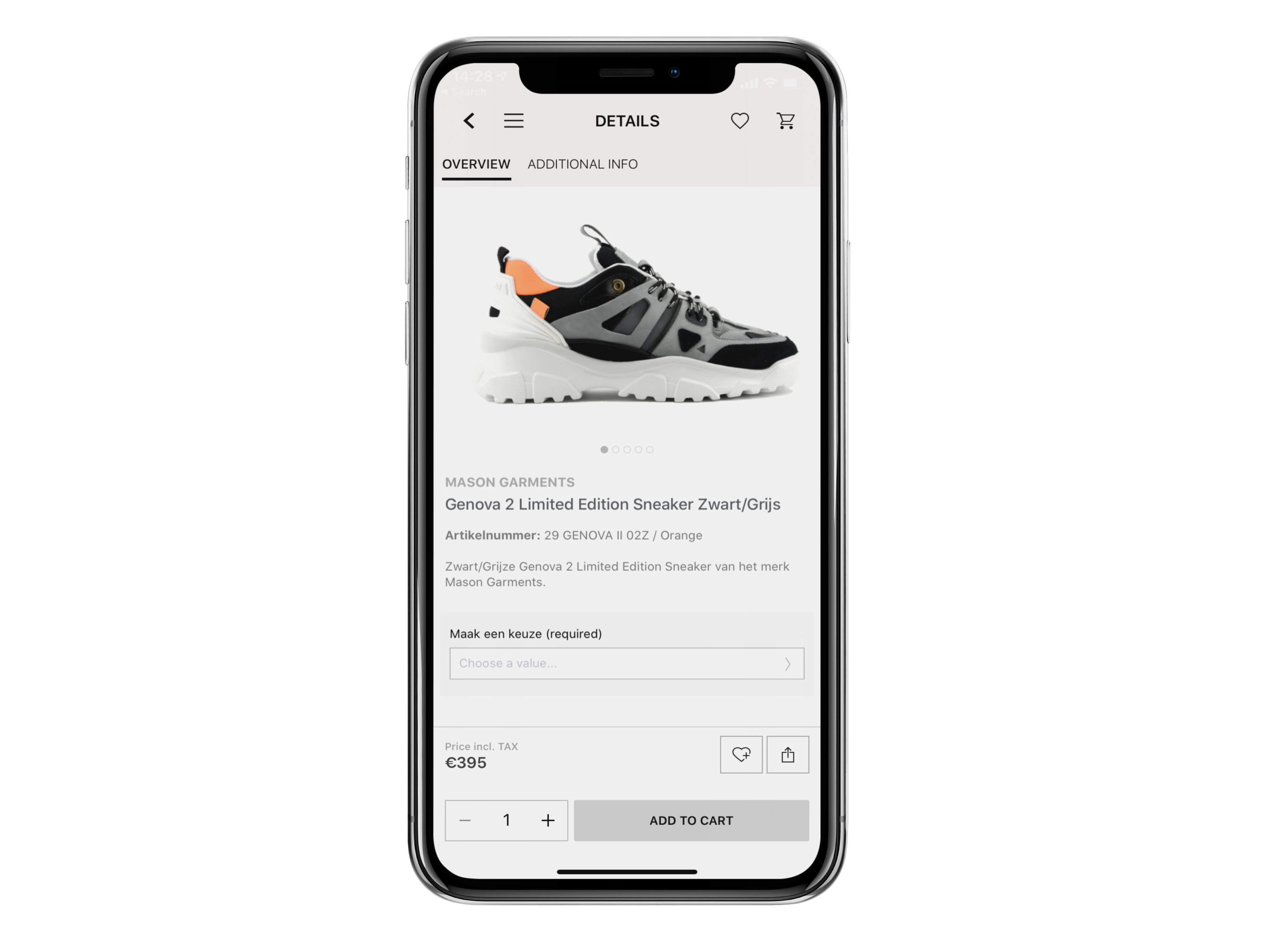 Combine forces with an app
Rather than re-sizing the same content onto smaller screens, businesses must rethink how to execute commerce on mobile devices altogether. 
Responsive sites will continue to be important as they provide the destination for vital organic search traffic, and meet Google's requirements for mobile-first indexing.
They provide one strategic m-commerce cornerstone. Another will be the addition of a dedicated app.
Native, locally installed apps offer the best UX and highest conversion rates. When a business has an established customer base and a large number of repeat customers, a native app can strengthen loyalty, increase incremental sales, and grow the average purchase size.
But for businesses not quite ready it's possible to move forward incrementally and have the best of both worlds by supplementing mobile websites with a Progressive Web App (PWA). 
PWAs can provide the UX advantages of a native app, but without users downloading it in the App Stores.
A PWA looks like a native app and has many of the same functional add-ons, but users access it within the web browser screen. They improve the mobile experience and enable features like one-click checkout and push notifications, but there's no requirement to visit an app store, download a piece of software, and install it. 
They aren't just for smaller retailers. Online giant AliExpress increased its conversion rate by 104 percent when it launched a PWA. They've replaced their responsive site with a PWA and offer a native app next to it, for their most loyal customers. Other big brands like Zalando provide a responsive site, a PWA and a native app. 
With 43% of traffic coming from Google Organic and 81% of shoppers researching products online before making a purchase, online presence and good SEO performance are still extremely important. 
Whether your store should go for a responsive website and a native app, have all 3 or replace the mobile site with a PWA, really just depends on the behaviour of your customer base. If 70 percent of traffic to your webstore is mobile, it just makes sense to use every mobile channel at your disposal.
Plan a strategy with our team, we'd be happy to advise you!
Look for more statistics on app versus responsive site in this article.
Want advice on your mobile strategy?
At JMango360 we're experts at creating best-in-class mobile experiences that boost conversion, from native apps and PWA's to business solution apps. We work directly with ecommerce teams, and partner with e-commerce agencies to extend their service offering and improve mobile outcomes for their clients.
With our Saas-solutions we'll launch a beautifully designed app in 6 weeks time, fine-tune your app install marketing strategies, set-up and execute app marketing campaigns, and improve App Store Optimization. 
Get in touch if you'd like to explore partnering opportunities or hear more about our App-as-a-service platform.
Ready to maximize your mobile results? Find out how an app can enhance your business.
Request more information