You see it everywhere, people staring at their smartphones. They're glued to their screens, when they're walking, when they're in the metro, during work, while shopping or studying. Even when they go to the bathroom… According to a Google research, people check their phones at least 150 times a day, and on average they spend around three hours on mobile apps (90% of their mobile time).
It's not surprising that 57% of all traffic is now driven by mobile phones. But still, ecommerce stores are having difficulty with improving their mobile results. They can't seem to offer the right mobile experience, leading to people abandoning their mobile webstore without a conversion. But if you aren't focusing on appealing to that audience, you're missing out on 57 percent of your potential conversion opportunities. So the 'mobile-first' strategy you've been hearing about for years, isn't just a nice-to-have. It's an absolute necessity when you want to stay in business in 2019.
Mobile optimization may seem mysterious and difficult. Fortunately, getting better mobile results is a lot easier than you might think. By adding a mobile ecommerce app next to your mobile website, you can start boosting your results.
Research shows that brands who've launched a mobile app next to their mobile webstore, are gaining more than half of mobile sales within the app. Plus, they've seen an increase of mobile revenue by 30% year over year.
If you're still doubting whether or not a mobile app is right for your ecommerce store, read these 7 reasons to make an educated decision.
Benefit #1: Giving users what they want and expect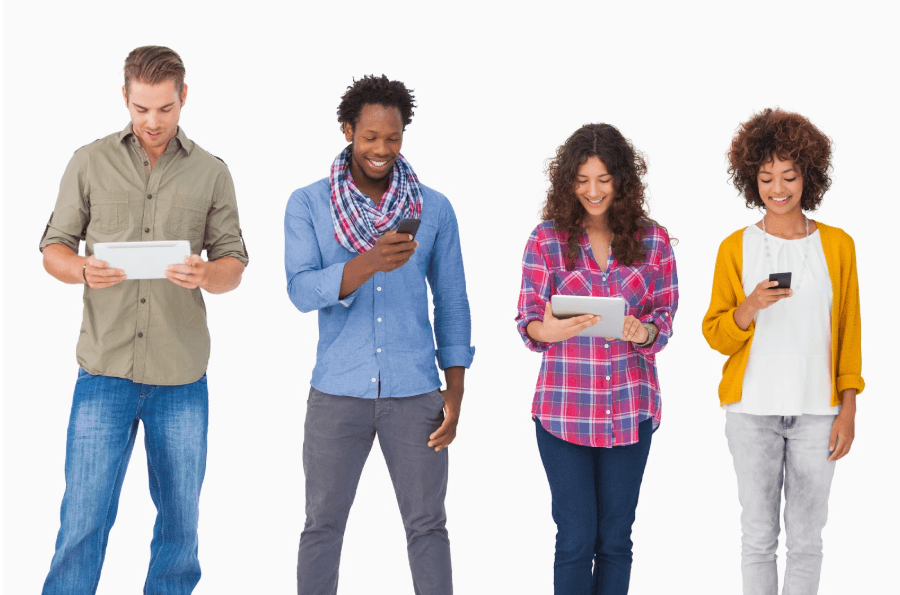 According to Statista, there'll be over 2.87 billion mobile users by 2020. Two billion of them are expected to be ecommerce customers, creating a vast new market for online stores and retailers.
Now here's the important part. 78% of online customers prefer mobile apps to mobile websites. Moreover, the average user spends 90% of their mobile time in apps, as opposed to 10% in browsers.
Giving customers an ecommerce mobile app to enjoy, then, is simply a question of meeting them where they are. Conversely, not having an ecommerce mobile app means being invisible – similar to not having a webshop in recent years.
Benefit #2: More mobile conversions and sales
A Criteo survey found that mobile apps now account for 2 in 3 mobile ecommerce transactions when brands offer both an app and a mobile site. A big reason for this statistic is that mobile apps simply convert much better due to in improved mobile experience. That's why customers turn to apps and away from mobile websites when they're making a purchase decision.
Consider the following statistics:
Ecommerce app users view up to 4.6 times more products on an average visit.

In the US, mobile app conversions are

3 times higher than for mobile websites and 2x higher than for desktop

s.

In-app purchases now make up 44% of all mobile purchases worldwide and 75% for South-East Asia, dwarfing mobile website sales.
Why do ecommerce apps convert better? It's a combination of ease of use, more mobile payment possibilities, and marketing features like push messages. These same features are also the reason for our next argument: more repeat purchases.
Benefit #3: More repeat purchases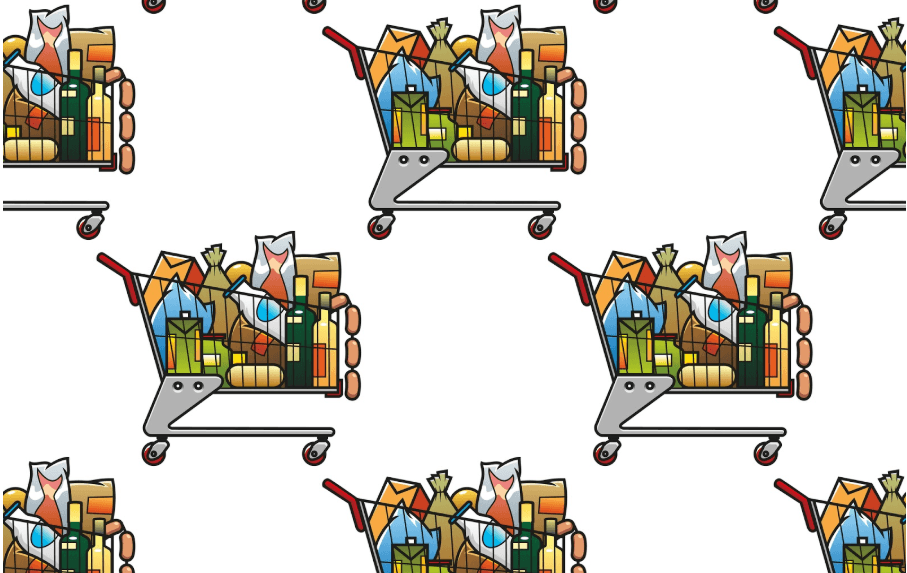 People look at their mobile phones as often as 150 times per day! If they download your ecommerce mobile app, they'll see your logo and think of your brand every time they stare at their screen. This is doubly true if you use push messages, which have open rates of up to 90%: far more than emails and SMS.
For these two reasons, mobile app users return to your store 2x faster than mobile website users. They also tend to buy more because they've already made a small commitment in downloading your app, meaning they trust you.
Another cool way to drive more repeat purchases through your app is by adding extra mobile app features. For example, you can give people wishlists, customer service available via WhatsApp or inside your app, etc.
With features like these and people spending so much time on their phones, you'll see a lot more repeat business with apps.
Benefit #4: Less friction
Most brands lose more sales to sales funnel friction than they do to the competition.
For example, 40% of page visitors abandon a website that takes over 3 seconds to load. Moreover, every 1 second of waiting decreases customer satisfaction by 16%. Little slip-ups like these add up to substantial business lost, i.e. friction.
Getting a native ecommerce app or a PWA reduces a lot of this friction. For example, a 1-click checkout process that uses saved data or Apple Pay/Google Pay reduces abandoned carts. Saved static data reduces load time, making it so users never have to wait for long.
All of this reduces friction and is another way in which apps help e-commerce brands.
Benefit #5: Higher average order size
An ecommerce mobile app purchase is, on average, 140% more valuable than one made from a mobile website.
This is partly thanks to features like wishlists and lookbooks. Another factor is that mobile app experiences are better, meaning people spend more time when shopping.
But perhaps most importantly, putting an ecommerce app on someone's phone means having significantly more access to them. This helps get more sales by giving you more touch points with your customers.
Benefit #6: Fewer abandoned carts
As we mentioned above, shopping cart abandonment is a major issue for retailers. The average number is a whopping 69.23%, and have gone as high as 97%.
The respective number for mobile apps is just 20%. This is a massive improvement no matter what your brand sells, but it's an especially important boost in B2B, where retaining customers is more important than finding new ones.
Benefit #7: Push messages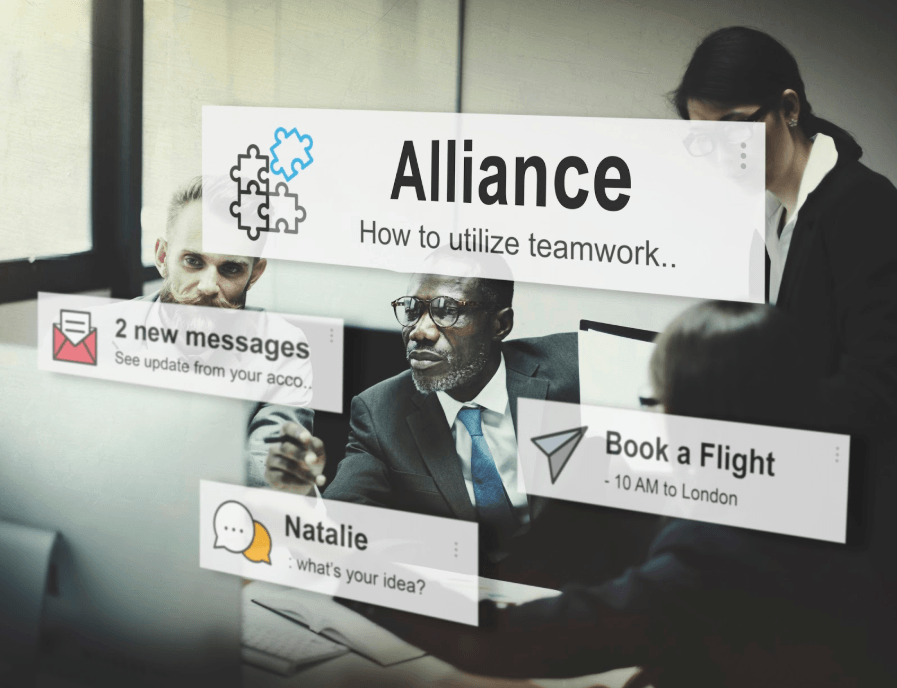 Push messages get opened up to 90% of the time. This is massive because an email campaign with an open rate of 25% is considered excellent.
With push messages, you can drive returning business; let people know about promotions; make sure your brand is top of mind for your target audience.
It's important to know that you can use segmentation and customization to make push messages even more effective. For example, silent push messages get opened 2 times as often as ones with sound – and automated ones are opened 263% more often.
Launching an ecommerce app
Ecommerce apps are not all created equal. You want to offer your customers a mobile app that stands out and acts as a competitive advantage. At the same time, you probably don't want to go through 6-12 months of development and pay $60,000,- to develop one from the ground up.
This is where our brand comes in. We're an ecommerce app development company that creates and markets apps (native and PWA). We turn your existing store into a best-in-class app in weeks, and with low set-up costs due to our SaaS-technology.
Any apps we make come with all the modern features you want, from unlimited push notifications, to look books and wishlists, to easy 1-click checkouts. They also come with a back-end that lets you send any push messages you want, collect analytics without going through Google or Apple, etc.
We even offer ecommerce app marketing support to help boost your app results, driving more sales, downloads, and repeat business.
Want to book a free strategy call where we tell you more about ecommerce app development and marketing, as well as our services?  Schedule nowwith one of our mobile specialists.
Ready to maximize your mobile results? Find out how an app can enhance your business.
Request more information