App stores aren't just a place to publish apps. With over 500 million weekly visitors to Apple's App Store alone, they're also an outstanding marketing channel. This means that making your apps easy to find and attractive to users is key to boosting downloads and sales.
We previously mentioned that making an app isn't a "build it and they will come" deal. You have to proactively optimize your app for the app stores you're releasing it in. You also have to make an effort to market on an ongoing basis once you've done that.
Below, we'll help you on both fronts by sharing our insights from supporting over 3,500 commerce brands with their App Store Optimization (ASO).
Follow the steps in this app store optimization guide, and you'll be driving downloads and sales in no time!
ASO Tip 1: Optimize Your Keywords
A whopping 65% of app downloads come from App Store searches. Since App Store searches work like Google Search, using the right keywords is one of the best ways to do ASO and get more downloads.
To take advantage of this, research the keywords relevant to your audience and feature them in your descriptions. Be sure to include ones related to your brand. According to a Branch study, 9 of 10 top App Store keywords are branded, meaning they should be a big part of your App Store Optimization.
Just like with SEO, you need to get into the mind of your potential customer. Which search words would they use to find your products? One idea is to look at which keywords they use to find your website. Another is to learn from competitors by studying the keywords they repeatedly use.
If you want to get serious, keyword tools designed for App Store Optimization are another smart tactic. App Annie has a tool for the iOS store; AppKeywords.io has a general keyword finder; TheTool.io also caters to both app stores.
Using instruments like these, you can quickly optimize your description to get more downloads. Also, remember that if you're using paid ads, focusing on the same keywords you use there is often the best strategy.
Next up in this app store optimization guide is...
ASO Tip 2: Don't Just Use Keywords, though
Doing App Store Optimization on your descriptions isn't purely about keywords. Remember that you still need to convince people to download your app after they've found it using the App Store search function.
To that end, don't just stuff your app description with keywords. Explain your brandstory, tease features, showcase content. Give people a good reason to be interested in your brand and want your products. If necessary, hire a copywriter with app store experience to speed up your progress or tap our app marketing team for help.
And whatever you do, remember not to go over 4,000 characters!
ASO Tip 3: Choose the right App name
What's in a name? Everything. Sometimes, a first impression is all you have, so make sure it's a lasting impression. That's why it's key to pick the right name for your app.
In the Apple App Store you can use a maximum of 50 characters, with Google Play it's 30. So really think about a short and sweet app name that tells people what's in it for them.
Some ecommerce app name examples:
Amazon: Shopping made easy
Zalando – Your Fashion Shopping and Style App
Polyvore – Fashion, Trends, Style & Shopping
Alibaba.com App – Buy & sell goods across the world
ASO Tip 4: Use Your App Icon
It's common sense that an attractive icon gets more downloads. In one study, a better-designed app icon increased app downloads by as much as 560%. This means that you should take a few minutes to figure out how to make yours appealing to your audience.
One thing to do is look at the iOS and Android app store's visual guidelines, templates, and suggestions. This will help you optimize your icon on a technical level by making sure its colors are visible as intended, the dimensions are correct, etc. (Learn more about optimizing icons here).
Outside of that, we recommend either A/B-testing different icon versions or hiring someone with a great deal of experience to fine-tune yours. A small difference here can change download numbers a lot, so it's important to go through this step if at all possible.
Use this to your advantage! The confirmation email offers the perfect opportunity to promote your app.
Next up in this ASO guide...
ASO Tip 5: App Subtitle (iOS Only)
As of iOS 11, Apple lets developers and publishers add short subtitles to their apps. These are limited to 30 characters, but are instantly visible on-screen. They're a good chance to showcase your app's benefits and unique value proposition.
Additionally, remember that you can use your keywords in your subtitles. While we're uncertain how much weight these are given compared to ones in your app description, the same advice applies. Research popular keywords and use branded ones where possible to maximize your App Store Optimization results.
ASO Tip 6: App Promo Text (iOS Only)
Another iOS 11 addition is the promo text field. This appears immediately above your app's description, and is a bit like a Google Search preview of what your app's about.
This text is not indexed, meaning you don't need to put your keywords here. What you should do instead is focus on your benefits, your USP, features, temporary deals and events, important notifications, etc.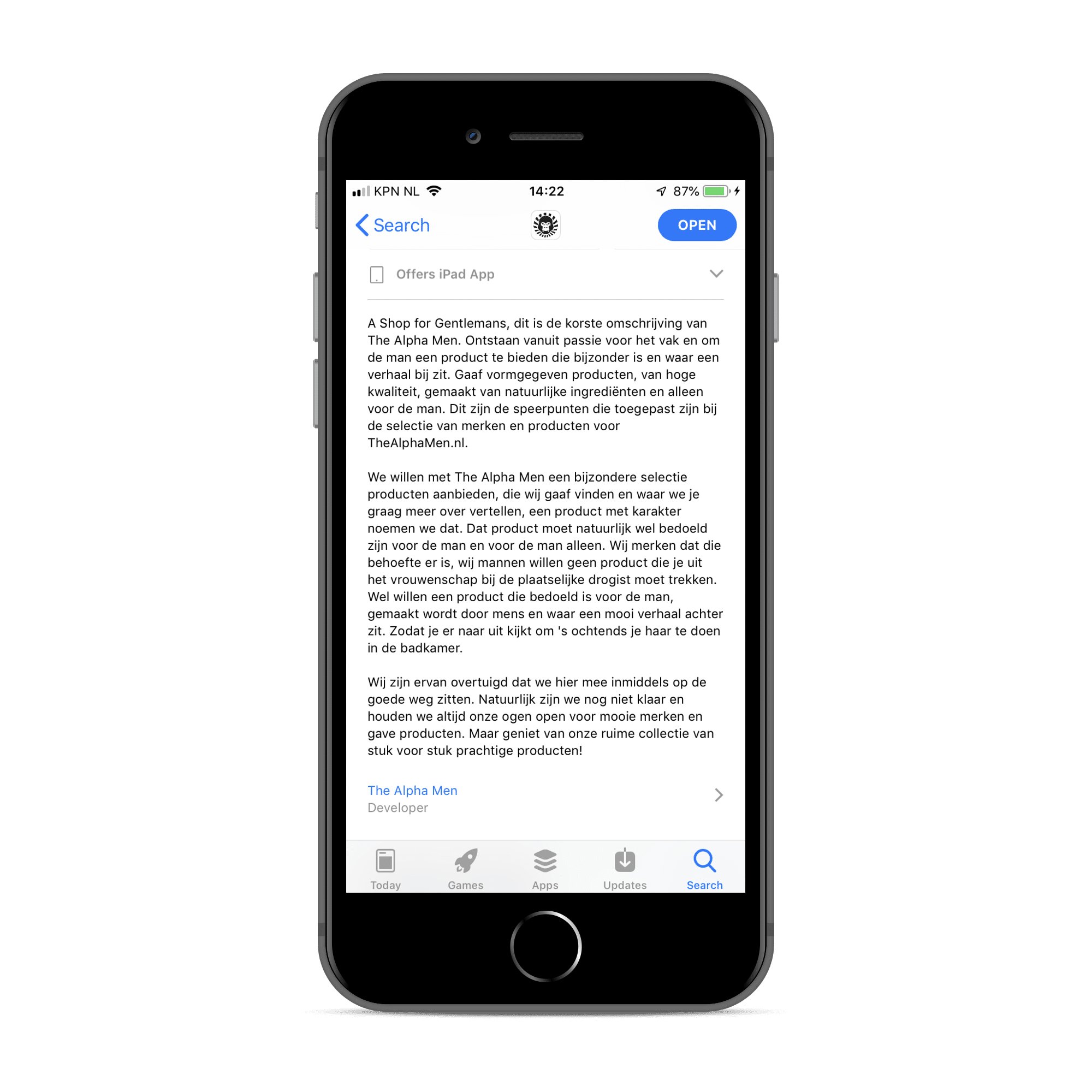 ASO Tip 7: App Category
Even the best app can fail if it's in the wrong category. This is especially true today, when people expect relevant results every time they search or browse through an app store.
The first thing you should do is make a shortlist of app categories that apply to you. If you can only think of one, great. If you have several, look at the competition in each. All other things being equal, go with the category that has the least competition to increase your potential downloads.
Another idea is to look at the EAW (Estimated App Worth) of top apps in a category. If there's a lack of high-scoring apps, there may be a gap that needs to be filled, making it a good idea to choose that category.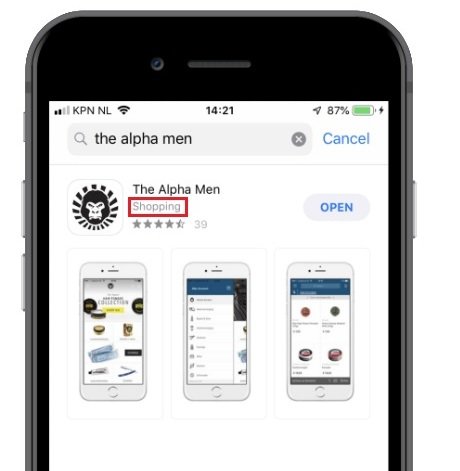 ASO Tip 8: App Screenshots
When it comes to screenshots, some providers focus on showcasing their app's technical features. This makes sense from a developer's point of view, but isn't a good idea for marketing. Here's why.
Users want answers to the question, 'what's in it for me?'. This means that screenshots should center around your value proposition, showing why users will benefit by downloading them. For ecommerce apps, this can mean showcasing a cool wishlist feature, 1-click checkout functionality, beautiful lookbooks, etc.
You can also consider creating a storytelling flow using your screenshots. Add explainer text. Focus on juicy, appealing visuals that make users want to try your app. And remember to do the same for videos; the next point in our App Store Optimization checklist...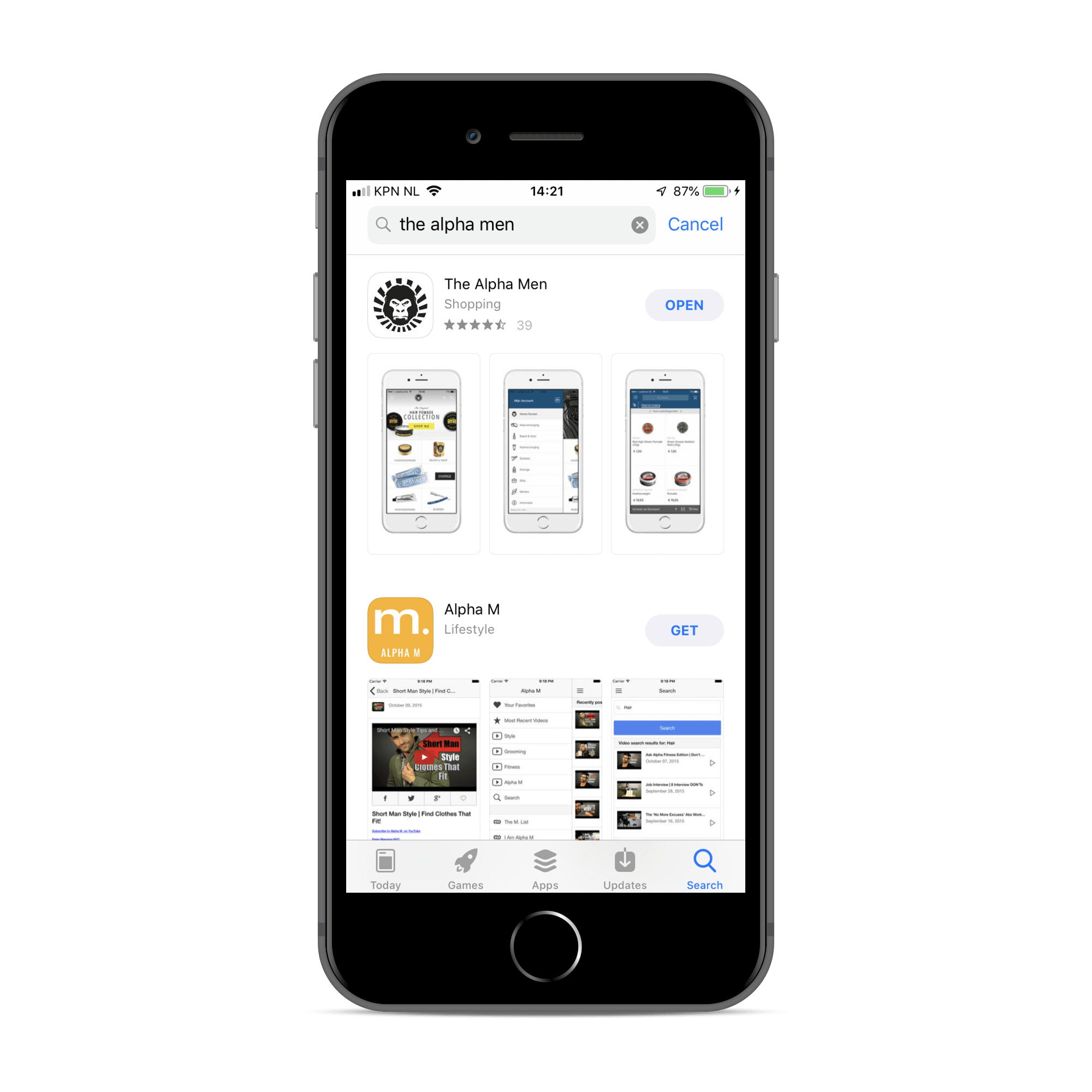 ASO Tip 9: App Videos
App videos are another cool new feature. Statistically, users who engage with these are 2x as likely to install an app, which means you should definitely have one. The question is, what should it be like?
There are no hard and fast answers here, but we can give you the following tips. First, include some live app footage. Second, don't be afraid to add music, effects, and voiceovers. Third, try to either entertain or offer valuable information for more downloads.
With videos, you can get a little more creative with the latter. You can showcase how your push notifications work, browse through your app and show how great it looks, highlight your bestsellers, and more. All these tactics will contribute to your App Store Optimization.
ASO Tip 10: App Reviews
We've talked about app reviews before because they're one of the most important parts of App Store Optimization.
Social proof matters a great deal; make sure to ask for reviews, either with reminders and updates, via a contest, or otherwise. High-ranking apps always get a lot of downloads, especially if they reach the top of their category.
And now the last tip in our App Store Optimization Guide...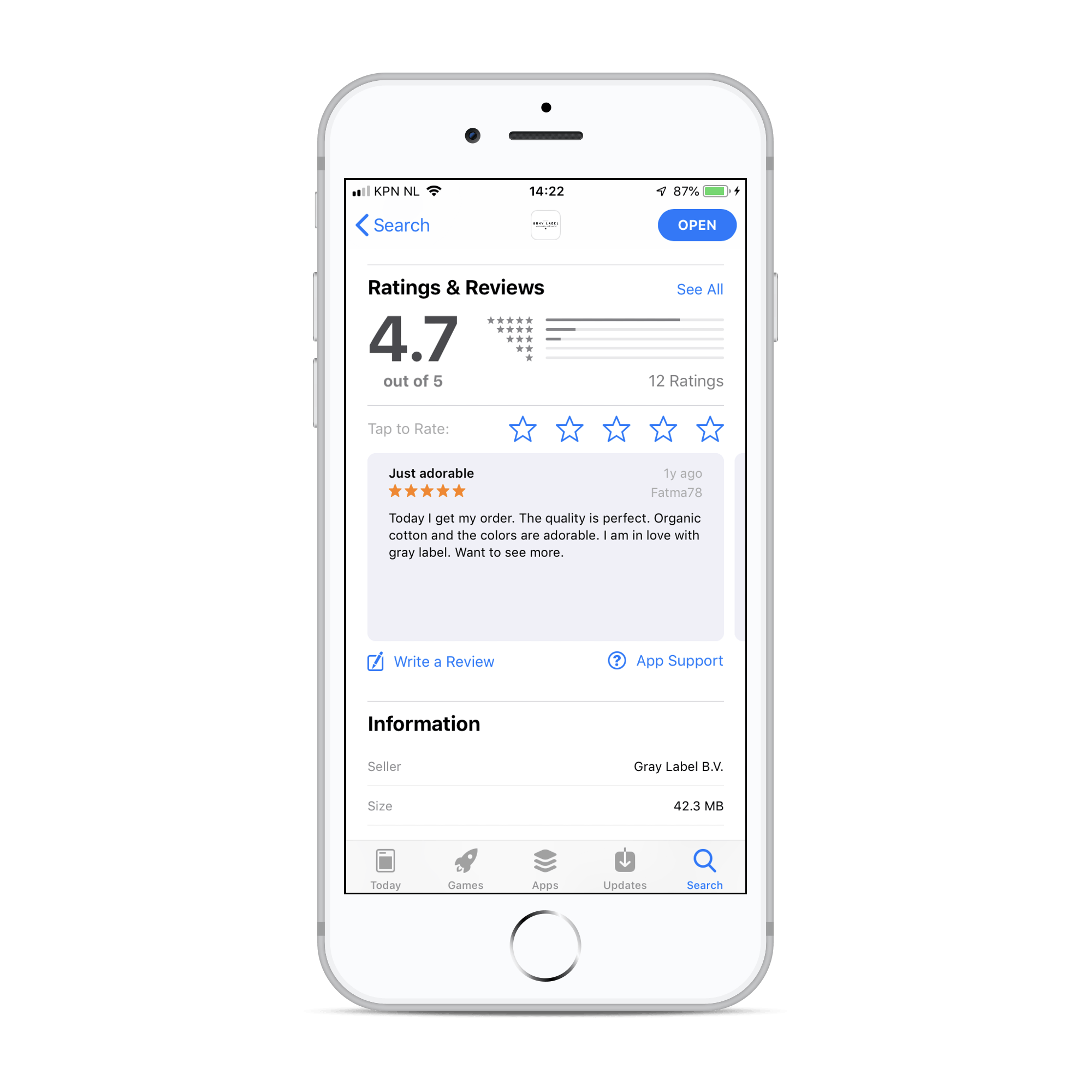 ASO Tip 11: App Updates
It's statistically proven that top apps tend to get updated more often. However, you shouldn't just update without adding anything valuable. Instead, look to do 2 main things.
First, try to add new features, new content, or improved mobile app performance. Second, keep up with the times by implementing new OS features and adding them to your app as they come out. Quality updates like these will always be well-met, and will help you rank well.
Maximize your ecommerce app results!
Need more help with app marketing for your ecommerce store? Or still haven't launched a PWA or Native App?
Our experts here at JMango360 are happy to build your ecommerce app and boost your app marketing results -- all for an affordable monthly plan.
In addition to designing best-in-class ecommerce apps, we can also provide you with app marketing support.
Our team will fine-tune your app marketing strategy, set-up and execute app marketing campaigns and improve App Store Optimization (ASO).
Get in touch for more information!
More stories from J-Mango e-commerce