If you have an online store but no retail app yet, it should definitely be something to consider. Mobile sales broke all the records last holiday season and was the most dominant channel for online browsing and purchasing. Researchers say the number 1 reason for this growth is 'because shopping experiences have been refined through apps'. Mobile shopping has become the standard and apps are the preferred channel, especially for your loyal customers.
That's why retail app downloads grew by 20% in the first half of 2017. As of right now, apps are the single best channel in e-commerce, offering 2x better retention rates than mobile sites and 3x better conversions. With mobile apps, even mature retailers like Amazon are seeing their customer base grow year-on-year. For smaller brands with untapped potential, the bottom line benefits are even more impressive.
The question is, how do you actually make your retail app effective given that 89% of them get uninstalled within 12 months? In this article, we give you the answer with 6 ways to optimize your Retail App for 2018.
1. Optimize Push Messages for Retention
Push messages are effective for making sales – but that's neither here or there. The real money in e-commerce is in recurring sales. Fortunately, push notifications can help you with that.
Specifically, this study showed that 61% of new app users return to an app within 30 days when you use push notifications. Without push notifications, that number falls by a factor of 2x, to just 28%. The difference is clear – right?
To learn the best practices for push notification copy, you can read our post on 5 highly effective Push Notification Tips for E-Commerce – but the gist is:
Timing. Know when to send messages.
Power words.

These are specific to mobile messages. Use them.

A/B testing. Get data from your app, and by testing different campaigns.
Targeting. Use your in-app data to optimize for your perfect audience.
2. Smart Discounts for your Retail App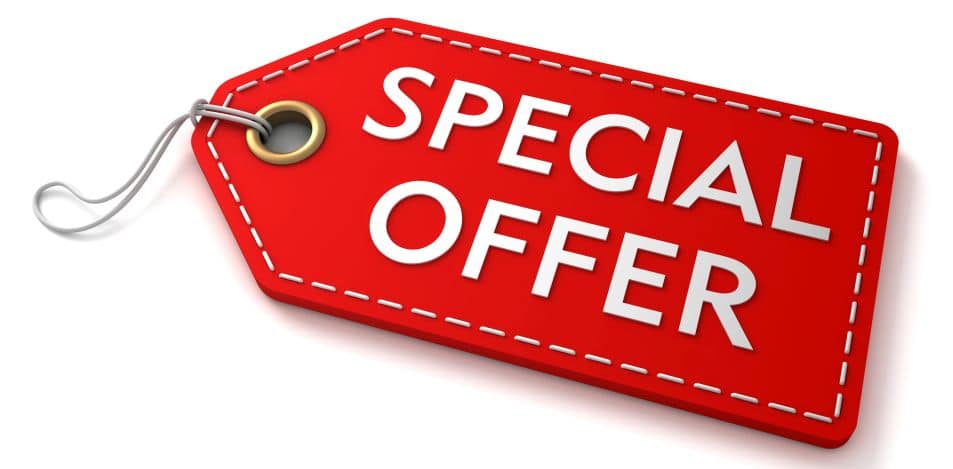 Have you ever bought something you wouldn't usually get because it was on discount?
Of course you have – just like the rest of us! Discounts are inherently attractive. This effect extends to apps as well as websites and e-stores. As a result, 69% of respondents rated coupons and discounts as the #1 feature that defines their usage and engagement on retail apps.
From our experience, what customers like best is the ability to save money and gain access to special offers. Surprise-and-delight perks are also great, but the gamification of shopping through bonuses you earn is, of course, king.
So are differentiated discounts for different locations and niches, spread via ads; e-mails; push notifications.
The next strategy for optimizing your retail app is one you've read countless articles about this year:
3. Omnichannel Experience
A study of 46,000 people showed that 73% of us use multiple channels when making our purchase decisions. Because of this, omnichannel marketing is becoming more and more common, with large brands like Target paving the way.
For example: Target incentivizes consumers to open their app in-store by offering app-exclusive discounts and bonuses. Once the app is open, you can add any item to your mobile shopping cart and see where it is in-store.
While this level of sophistication is beyond most brands, there are other things you can do. For example, you can let shoppers buy via Instagram using Like2Buy, bridging the gap between sales and social, even if you're a solopreneur.
(And, of course, you should use Facebook Pixel and Google Analytics to "follow" consumers around their shopping experience!)
4. Optimize Speed and Performance
Can you guess the #1 reason people delete a new retail app?
It's not bad design. It's not a lack of features. It's poor functionality. Users hate it when apps don't work as intended – so make sure to test, bug-fix and optimize for a few months before launching yours.
(Alternatively, simply book a free JMango360 demo to see how easy it is to turn an e-store into a world-class retail app in minutes.)
Also, remember that you don't get a lot of tries to impress users. 25% of people abandon an app after 1 use – and 26% never open the apps they downloaded. So you need to be really sure you're good to go when you publish your retail app.
A related (but different) strategy to use is…  
5. Easy Checkout and Payment Gateways

The fewer steps there are in your checkout process, the smaller your cart abandonment rate. Ideally, you want to reduce the number of steps to 1 using trusted gateways like PayPal, Stripe, etc. This way, users can buy from you as soon as they've made a purchase decision.
This is especially important because in-app payments for retail rose 57% in the past year. Users are using apps to make purchases more frequently – and "greasing the slide" to make the process easier on them is a simple, effective way to succeed in 2018.
Last but not least, let's talk about…
6. Know Who You're Serving With Segmentation
Segmenting and studying your customers makes it easy to create irresistible offers. Look at it this way: the more you know about who you're serving, the better you can serve them.
One notable example of this in action is Nike. The brand's revenue in Q1 2017 increased by 19% – around the same time they started focusing on mobile segmentation. Specifically, the brand started showing app users a quiz that helped the brand provide better-targeted recommendations. This led to an avalanche of new sales.
Nike also started using their data to direct the right items to their stores. Here's an example of how that works. If Nike's app data shows that a local customer segment buys lots of rugby gear, they will send more rugby-related stock to stores in that area. It's smart, it makes customers happy, and it adds to the company's bottom line; hence the 19% boost to sales in Q1 alone.
Unfortunately, this kind of automation requires a Nike-sized marketing budget. Fortunately, you can reap most of the same benefits by making your e-commerce app with JMango. The whole process takes minutes, and segmentation is built-in – and automatically updated.
This means you can use your data to predict your users' interests and purchase intent and place the right items in front of them. Cool, right?
Now let's wrap up by going over the 6 tips we covered above.
Optimize push messages
Offer appropriate discounts
Create omnichannel experiences
Optimize for speed and functionality
Use easy checkouts and 1-click payment gateways
Boost conversions with segmentation
Implementing all of these tips can seem daunting. If your retail app is currently outdated, getting up to speed with what's working today can take months – and tens of thousands of dollars.
Fortunately, JMango – our software – makes it easy to turn any online store into a beautiful, customizable, feature-rich retail app. If you want to see just how easy the process is, request a demo by clicking this link – and we'll be happy to show you what we can do given a few minutes of your attention.
How to build a Retail App [Video]
Watch how you can build a retail app for your online store with our extension:
How toLaunch your app with JMango360 and get support
At JMango360 your mobile success is our responsibility. In just 4 weeks time, we'll design and launch a PWA or native app that reflects your brand and puts your customers first. But adding an app as extra revenue channel is not a 'launch and they will find me' project. That's why we continue where others stop. Our app marketing support team will make your app results their priority. With best practices, templates, full support of experts and monthly app marketing calls you'll be maximizing your app results in no time!
Plan a strategy call to discuss your goals and needs.
Creating your own mobile commerce app is easy Let us show you what your app will look like