Push Notifications
All you need to know about Push Notifications for E-Commerce
E-Commerce businesses need to use many different channels to reach out to their (potential) customers. From webstore traffic, to email and social media to push notifications for mobile phones. In this wiki page we are going to discuss why you need to use push notifications for mobile apps, how well push notifications perform, how to use them and how to optimize push notifications to keep on achieving the best results.
What are Push Notifications?
Push notifications are messages sent by mobile apps and displayed on your phone's screen.
iPhone users see Push Notifications displayed in the middle of their screen.
Android users will see them across the top of the phone and then display in the phone's notification center.
Some people confuse app push notifications with SMS, but they have important differences – with push notifications users have the choice to opt-in or opt-out, which gives them control over the messages they receive.
With SMS it's much harder to opt-out. This is why SMS is much less effective, as you will read in this article.
The most common push message types are message notifications, news notifications and social media updates.
However, this page will show you why push messages are also a powerful marketing tool for retail and ecommerce businesses.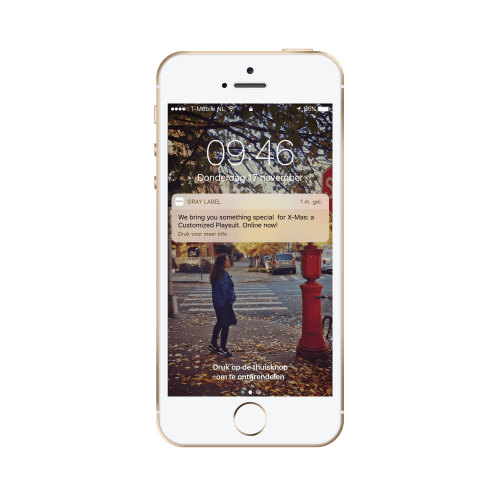 Don't ignore Push Notifications
Push notifications are the best performing why to communicate within E-Commerce.
It beats email and SMS in terms of open rates and engagement. A comparison done by Publ shows that Push Notifications have are opened almost 70% more often than email and and click rates are up to twice as high.
E-Commerce businesses can't ignore this channel, not just because of this lost opportunity but also because competitors will be reaching out to your customers instead.
Let's dive deeper into the performance of push messages within Retail & E-Commerce.
Push Messages and Engagement
Mobile drives 62% of all e-commerce traffic.
Consumers prefer apps over mobile sites due to user experience and extra features. Compared to other businesses, mobile apps within retail are launched the most after news-apps.
This means there's a lot of potential in developing and publishing a mobile E-Commerce app.
At the same time, an app that doesn't get people to visit your store, browse your content and buy your stuff is a waste of money!
Native App vs. Hybrid: what's the difference?
The term Hybrid already explains a great deal: a Hybrid App is partly native and partly web browser based.
It offers a few more features than Web Apps, but the App will not be very fast as it still depends on an internet connection and browser speed.
Therefore, the user experience is not as optimized as with a Native App.
Some people believe that a Hybrid App is easier and less expensive to develop. But as we will explain, at JMango we offer Native Apps for ecommerce that are based on SaaS.
Therefore, all the features of an App that big brands use are made available for smaller retailers for a low price.
You can even build an App yourself within a few hours with our simple interface and user-friendly software, by simply connecting your webstore to your Native App for ecommerce.
of users Opt Into Push Notifications and Find Them Useful
More app engagement When Push Messages are Used for App Marketing
More App Opens from Users who Receive Push Notifications
Fortunately, push messages make it easy to engage users and retain their attention. 52% of all users opt into them and find them useful.
This may not seem like much, but considering a landing page converting at 20% is extremely effective, 52% is quite a lot.
This is fortunate, because users who opt into push notifications launch your app 3 times more often than those who don't.
All those extra opens lead to an engagement boost of 88%, nearly doubling your opportunities to put content in front of potential customers.
Push Notification Open Rate Statistics
Looking at the engagement numbers above, it's clear that users prefer to get push notifications. But how often do they open them?
There are several researches out there, showing different numbers.
The study of Thanx shows that the average open rate of push notifications is 50-80%, whereas other studies show open rates up to 90%.
One thing the researches have in common is that it depends on how well the best practices of push notifications are being used and what kind of message the merchant is sharing.
Reward notifications, VIP notifications and reminders on rewards are opened best.
Interesting fact: emojis increase open rates by as much as 85% on both iOS & Android.
Using rich push notifications rather than text only, and using their full potential certainly pays off.
For all the best practices on push notifications read this article.
Push Notifications and Repeat Purchases
Enabling and using push notifications makes an average 65% of users return to your app within 30 days.
High-value (i.e. entertaining or useful) messages do even better, helping retain 300%+ more users.
Over 90 days, push messages – high value or not – lead to 3-10x increase in retention rates.
It's difficult to overstate the importance of these statistics.
Not using push messages means squandering countless opportunities to re-engage users and get them to buy from you again.
It's estimated that app publishers who don't use them waste around 95% of their user acquisition costs – so if you want consumers to stick with you, make an effort to do better.
Unfortunately, too many companies don't use push messages at all.
One survey found that 30% of Android users and 15% of iOS users don't receive any notifications in the 90 days after their first open.
That's no messages for 3 months; shocking, isn't it?
Especially when you consider that sending just one notification a week improves 90-day retention by 200%-600% (for iOS and Android apps respectively).
Personalized Push Notifications
Personalization helps boost open and click-through rates across all traditional marketing channels; most notably, e-mails. But does this effect carry over to push notifications?
The answer is "yes" – but it's important to understand that push notifications need to be personalized differently from other message types.
Unlike e-mails, where adding names and other personal details is important, mobile app users like…
Special offers based on their location (#1 choice for 34% of all users)
Special offers based on their preferences (#1 choice for 50% of all users)
Messages based on previous opt-ins. (In one case study, re-targeting users to a live radio broadcast (increased viewership by 483%.)
All in all, users are 3x more likely to convert from a personalized push message than a generic one.
This means that personalization isn't just about intangibles; it benefits your bottom line in a very direct way.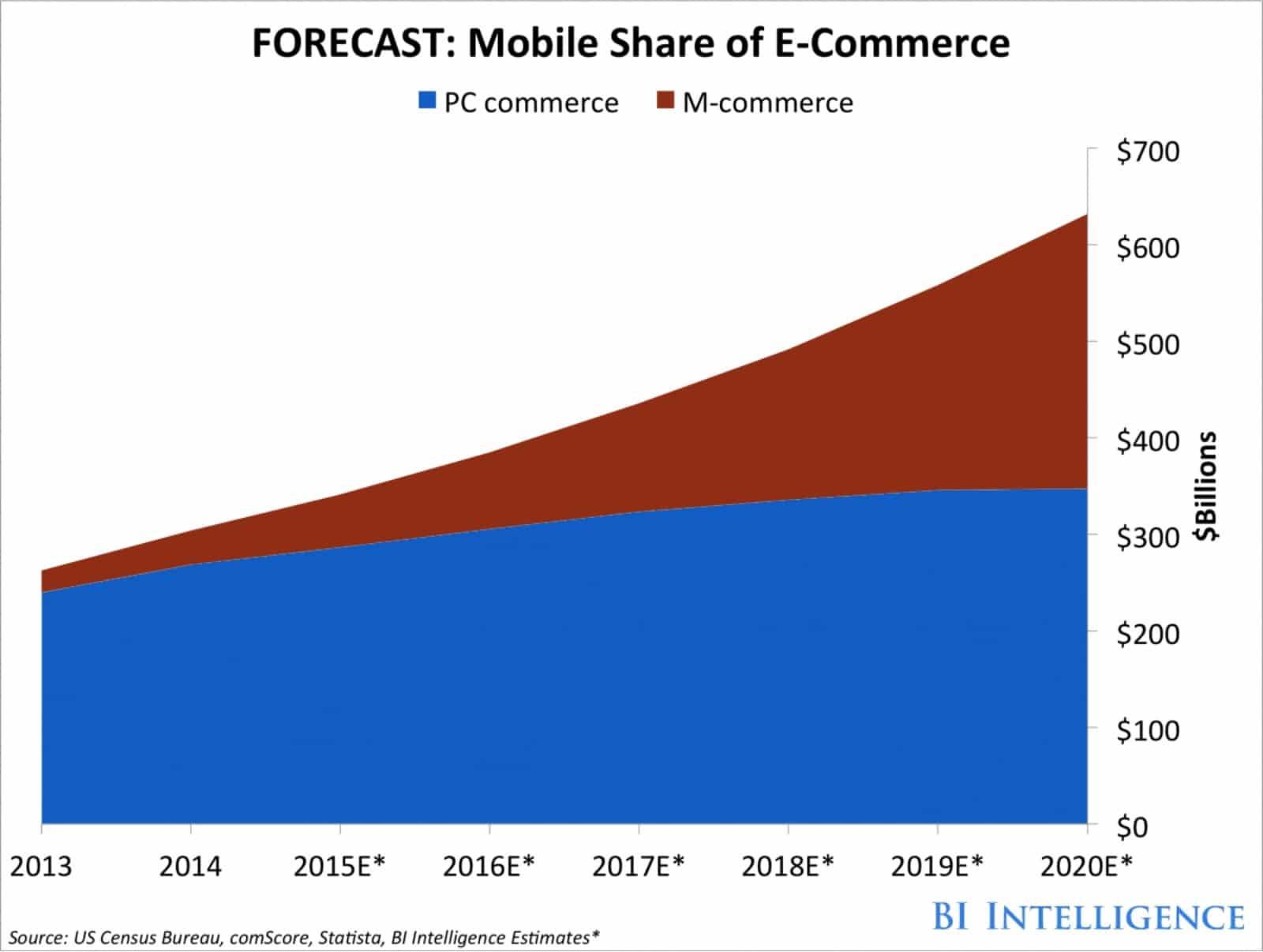 Push Notification Hacks
Not all push messages are created equal. Several simple (but counterintuitive) hacks can boost your conversions. For example:
Silent push messages get opened 2x as often as sound-enabled ones.
Automated push messages get opened 263% more often than[1] those sent manually.
Push messages as a whole work better in certain niches than others. For example – health and fitness apps, where many developers use push messages to shame their users, have low open rates.
Travel and transportation apps, where users get updates about their bookings, are opted into (and opened) the most often.
Push message copy matters. Saying the right words in the right order can affect conversions significantly. For example:
The word "off" (as in "50% off") improves click rates by 15.5%
The word "only" (as in "only today") boosts CTR by 12.9%
"Get your…" is another word combination that improves clicks and conversions
These simple hacks will help you make the most of your push notifications.
You went through the effort of making an app – so make sure to follow through and use what you learned on this page!