Must-Know Mobile Commerce Trends
All the facts & figures about M-Commerce you'll ever need!
Today, consumers are searching and buying more through mobile than any other device. How can retailers master this mobile shift in eCommerce? Thanks to mobile, customers can purchase your products on their morning commute, on their lunch break and even in waiting rooms at the doctors office. They don't however, want to do it using a site that was intended for your desktop browser. . How can your brand create mobile moments that will meet your customer's needs? Read all the latest Mobile Commerce Trends from researchers all over the world here, so you can make the right decisions.
0
%
of mobile traffic in ecommerce
0
x
higher conversion with App vs. Mobile Site
0
%
more repeat customers with App vs. Mobile Site
Mobile Traffic
Mobile Traffic outgrew Desktop a long time ago
Consumers rely more and more on their Smartphones. Research shows 9 out of 10 consumers keep their phones within reach 24/7. This has a huge impact on the way people search, view, and buy products online. Mobile traffic has already overtaken desktop and will continue to grow.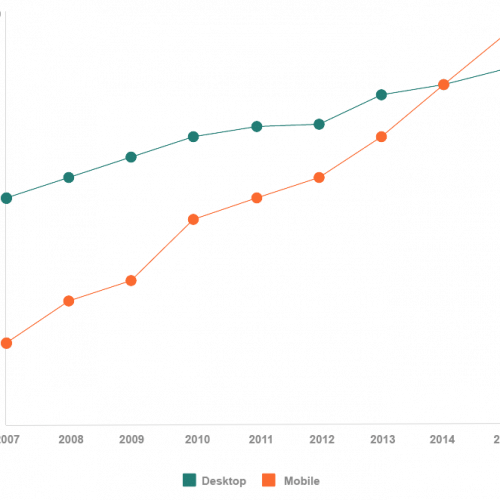 Number of global users (Millions)
Source: ComScore (2015)
Mobile Purchases
Mobile Share of Retail eCommerce Transactions, by Country
With shoppers increasingly using their smartphones to search and browse, it's essential for online retailers to keep track of the mobile share of eCommerce transactions. 79% of smartphone users have made a purchase online using their mobile device in the last 6 months (2018). In Criteo's latest worldwide research (2018), they show mobile transactions have outgrown desktop in every country, while desktop and tablet usage are declining.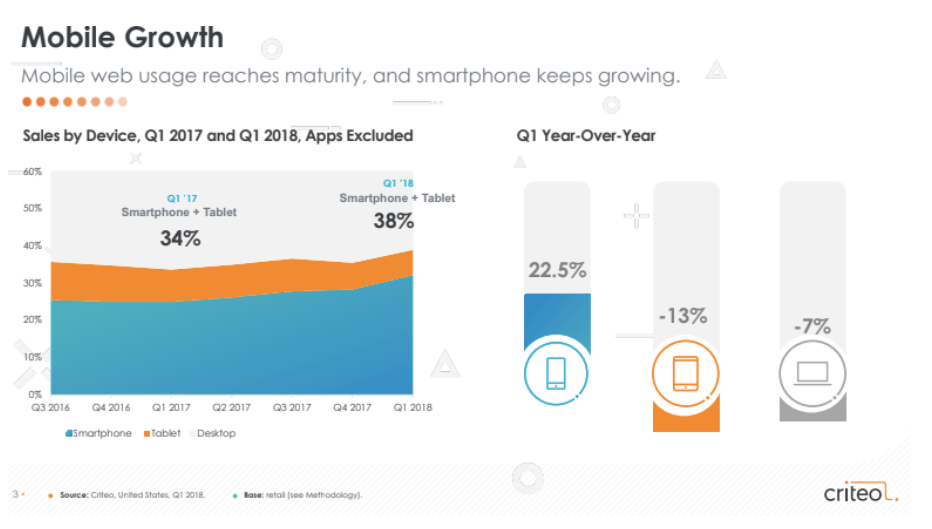 Why invest in a Shopping App if I already have a mobile website?
Customers prefer to use their smartphone both for product orientation and for the actual purchase. But what's the added value of having a Mobile Shopping App, if your website is already responsive? Research shows that a responsive website cannot compete with a Native App in terms of user experience, conversion and customer loyalty. Companies who don't invest in a better mobile experience will lose customers. Let's take a look at the facts!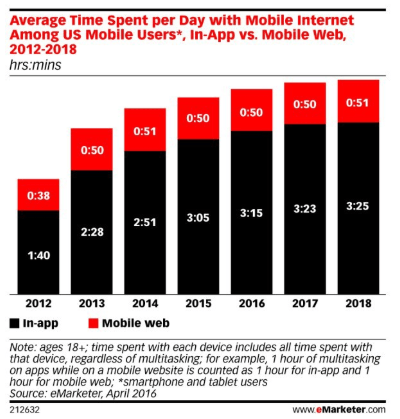 Time spent on Smartphones
How people use their smartphones
A study, conducted by Flurry, shows consumers spend over 5 hours a day on mobile devices! About 86% of that time was taken up by smartphones, meaning we spend about 4 hours, 15 minutes on our mobile phones every day. And when we spend time on our devices, 3.25 minutes versus 0.51 minutes per day is spent within apps. Of Course, this is mainly drive by social apps, but ecommerce apps are increasingly popular. After social apps, shopping is actually the main reason people use apps.
Consumers prefer Shopping Apps
Consumers prefer shopping in Apps over Mobile Sites
0
%
of consumers prefer in-app shopping
0
%
of consumers prefer mobile sites
0
%
of consumers are indifferent
Although not all ecommerce companies have a Mobile App, the research of Opera Mediaworks (2016) in the UK shows 37% of consumers already prefer in-app shopping over Mobile Sites (23%). The researchers expect that the 40% of indifferent consumers will grow towards Shopping Apps too, as consumers say they find Shopping Apps more customized to their needs and they experience a smoother check-out.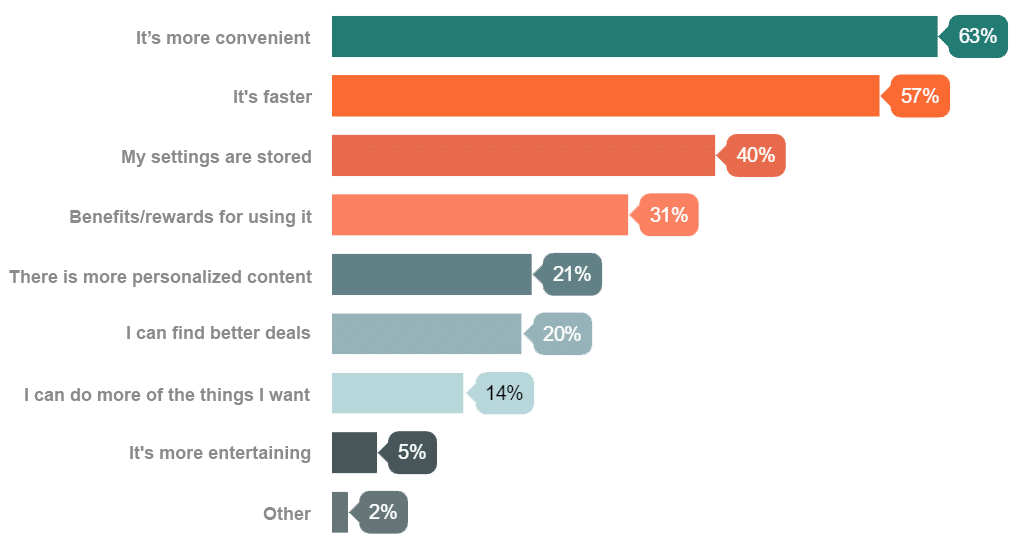 Why consumers prefer Mobile Apps
Why consumers prefer Apps over Mobile Websites
So why do people prefer Shopping Apps over Mobile Websites? Compuware shows consumers who prefer Mobile Apps over browsers do so for convenience, speed and personalized experience. Other research states that respondents say Apps offer access to more features and capabilities, for instance receiving push notifications.
Who is driving M-Commerce?
Millennials, Moms & Multiculturals
When talking mobile commerce, it's tempting to get caught up in a discussion about channels and devices. But in the end, it's always been about people. Research done by Facebook shows that in the United States, Millennials, Moms and Multiculturals are responsible for most of the revenue within Mobile Commerce. Millennials tend to use Apps the most (61% download Retail Apps). Facebook says "What Millennials are doing, is what everybody will be doing soon."
Collectively, these groups drove 81% of Mobile Transactions
Mobile App vs. Mobile Site: which performs better?
Consumers are choosing Mobile Apps over Mobile sites, because they feel the shopping experience is better and more customized to their desires. But how do Mobile Apps perform, compared to Mobile Sites and Desktop? In other words: what will be your ROI?
Mobile App vs. Mobile Site
Apps deliver 2x the new user retention power
The research of Criteo shows Mobile Apps deliver 2x the new user retention power. This means new Mobile App users are twice as likely to return within 30 days vs. Mobile Web users.Higher retention means a better chance at creating lifetime consumers. Most customers who are still using a Shopping App after two weeks will become long-term users. We all know that keeping a customer versus attracting new customers is far more profitable and less expensive than attracting new customers.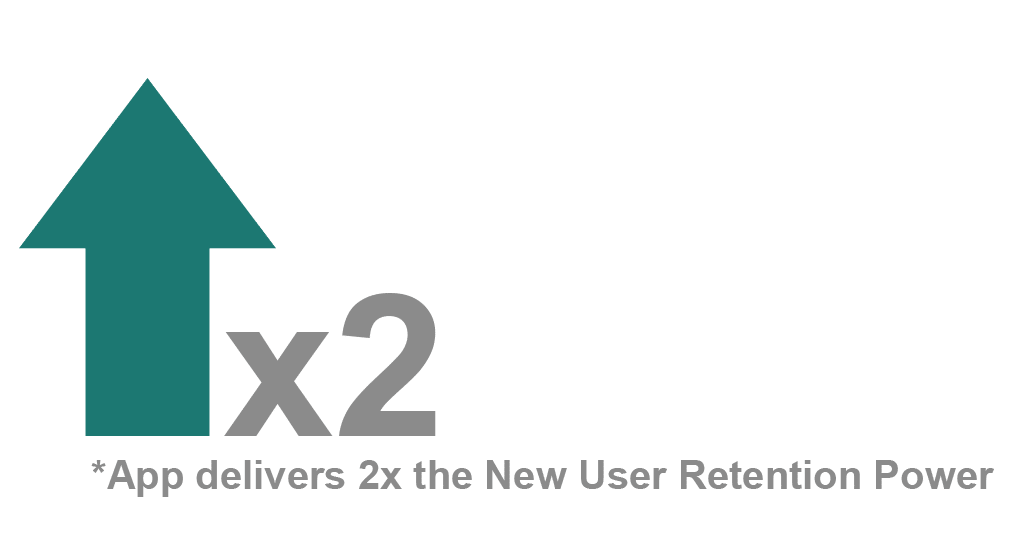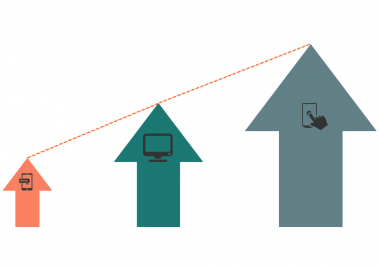 Mobile App vs. Mobile Site
Mobile Apps Convert better than Mobile Websites
The research of Criteo shows that Mobile Apps close the deal with consumers. Apps deliver 3x more efficient transactions than Mobile Sites and even 1,5 times more conversions than Desktop. Concluding, Apps don't only help to improve retention of new users, they also convert at much higher rates than both desktops and mobile browsers.
Mobile App vs. Mobile Site
App-users spend more than mobile site-users
In the State of Mobile Commerce by Criteo among the world's top 25% leading mobile retailers, it's clear that Desktop is no longer the king of pricey purchases. Average order values on Apps now far surpasses both Mobile Browser and Desktop. When customers spent 100 Dollars in Desktop, in comparison, consumers will spend 127 Dollars within Mobile Apps and 95 within Mobile Sites.
Push messages boost purchases
Notifications encourage more users to make in-app purchases. Almost 10 timesmore users, to be exact! And if that wasn't enough, the users who receive these messages spend 16 percent more than those who don't receive any communications. App notifications have a proven impact on retention rates. In fact, apps can increase retention by 20 percent simply by sending push notifications.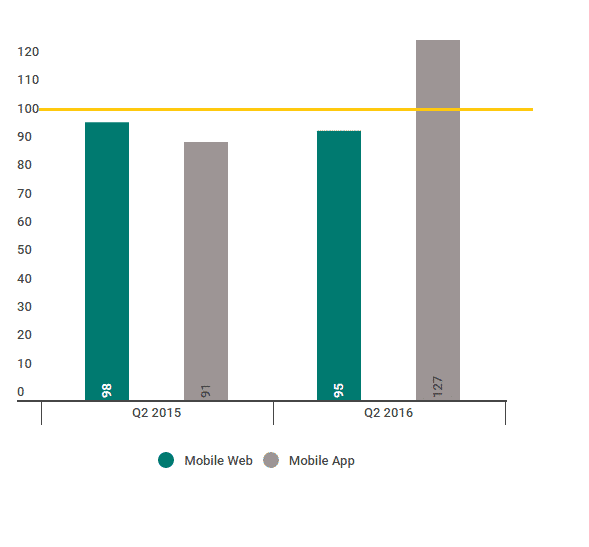 Global Retail Mobile Average Order Value in Dollars, by Channel  (Indexed versus Desktop)
Source: Criteo (2016)
Will I lose customers if I don't invest in a Shopping App today?
Consumers expect a better and faster experience on mobile devices. In fact, 61% will leave the transaction if the experience is not optimized for mobile. People also behave different on mobile devices. Interactions are over 50% shorter than Desktop interactions, the behavior is more fragmented and 80% of transactions are unplanned. Responsive sites are a great first step to insure a good first mobile impression, but they can't display content as fast and easy as Native Apps can. If you don't invest in an App, they might turn to your competitors that have.
Your own Native App Benefits
Having an ecommerce App ensures that your users can quickly and easily accomplish their goals. Ecommerce Apps have features that Mobile Sites don't, like the ability to send out push messages and alerts. Push messages have an open rate of 50-80%. By deep linking to products in push messages you encourage immediate action in the App. Other features driving sales are wishlists and shoppable lookbooks, which double average order value.
It's not Mobile Site or Mobile App
A successful mobile commerce strategy that makes your customers happy, involves both a responsive website and a PWA or Native Mobile App. And in some cases even all three. People prefer using multiple channels before they make a decision. Your App and site will not compete with each other. They will however strengthen your cross-channel marketing. Your responsive website makes sure you attract new customers, via Social Media, Blogs or Search. Your Mobile App makes sure they stick around and convert.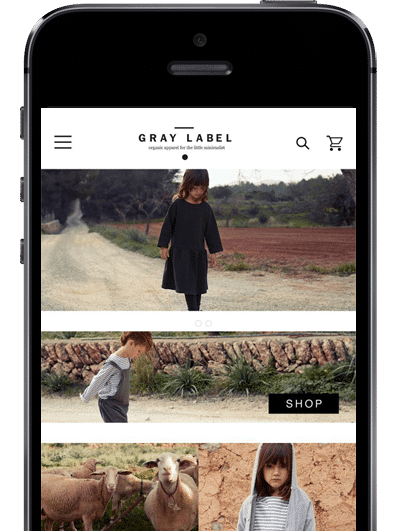 Become a mobile commerce leader!
So, does your business really need a Mobile App when you already have a mobile site? Twelve years ago shop owners asked the same question about websites because they already had a physical store. Just because you don't depend on an App today, doesn't mean it won't change your business for the better tomorrow. Partner with JMango360 today to get the extra revenue you have been missing.. We can implement your new PWA and/or Native App in as little as 3 weeks!