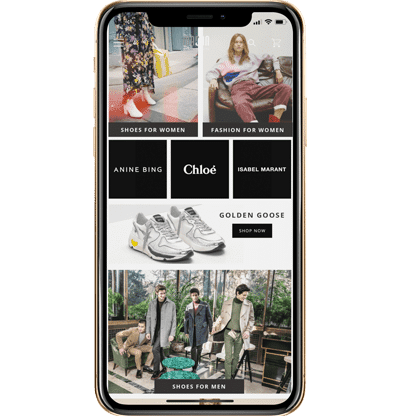 Fast, easy & affordable
Follow in their footsteps, at a fraction of the price.
Mobile customers vote with their dollars and apps have won the day. What's holding fashion retailers back? Time and costs. The JMango360 open SaaS platform puts an end to expensive development and time- consuming app management.
In less than 60 days we'll have your app up & running — with all the bells and whistles. Plus, it's integrated with your store's backend so upkeep is automatic.