Get a premium ecommerce app
at a fraction of the price
JMango360 is the only Open SaaS platform that lets you launch a PWA or native app in under 90 days.
Unlock mobile shopping's potential
Expect everything you need to drive mobile revenue — for an affordable monthly subscription.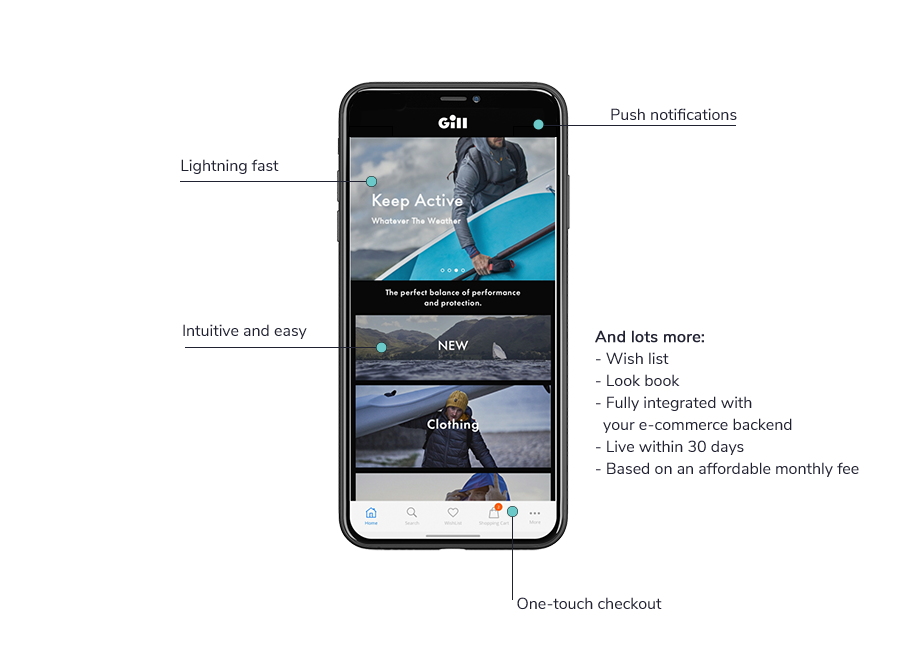 Seamless UX. Higher sales.
Mobile has won the e-commerce war and the experts agree: native apps & PWAs deliver the best on-the-go shopping experience. Better user experience equals higher conversion. Make customers happy, get more sales. Simple! Premium app
Get a premium, fully-featured app for a fraction of the fees big brands pay. App marketing
Where others stop, we keep going. Expert app marketing support is included in our monthly price. 24/7 access
Implement changes & send out push messages fast with our easy to use platform.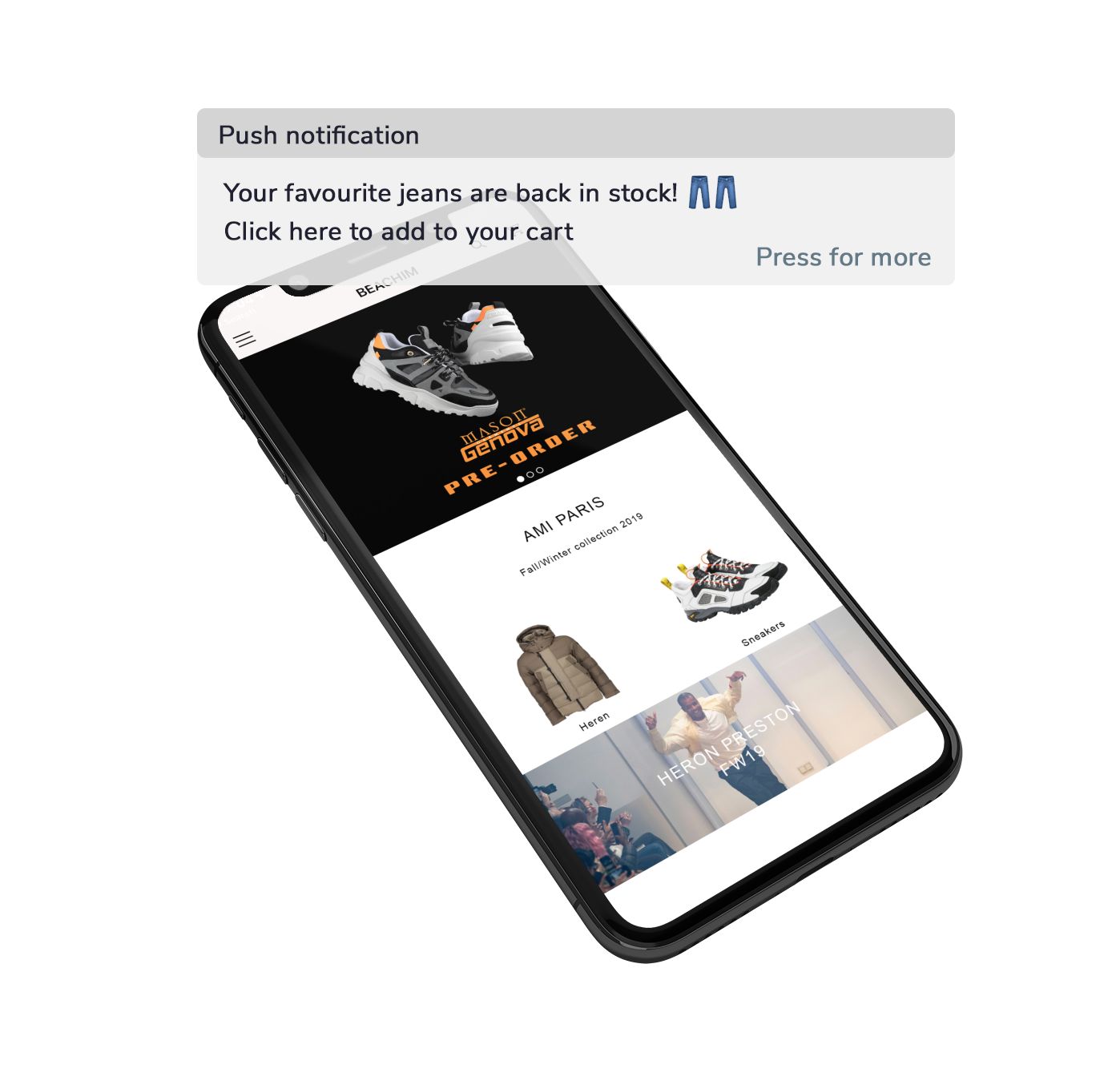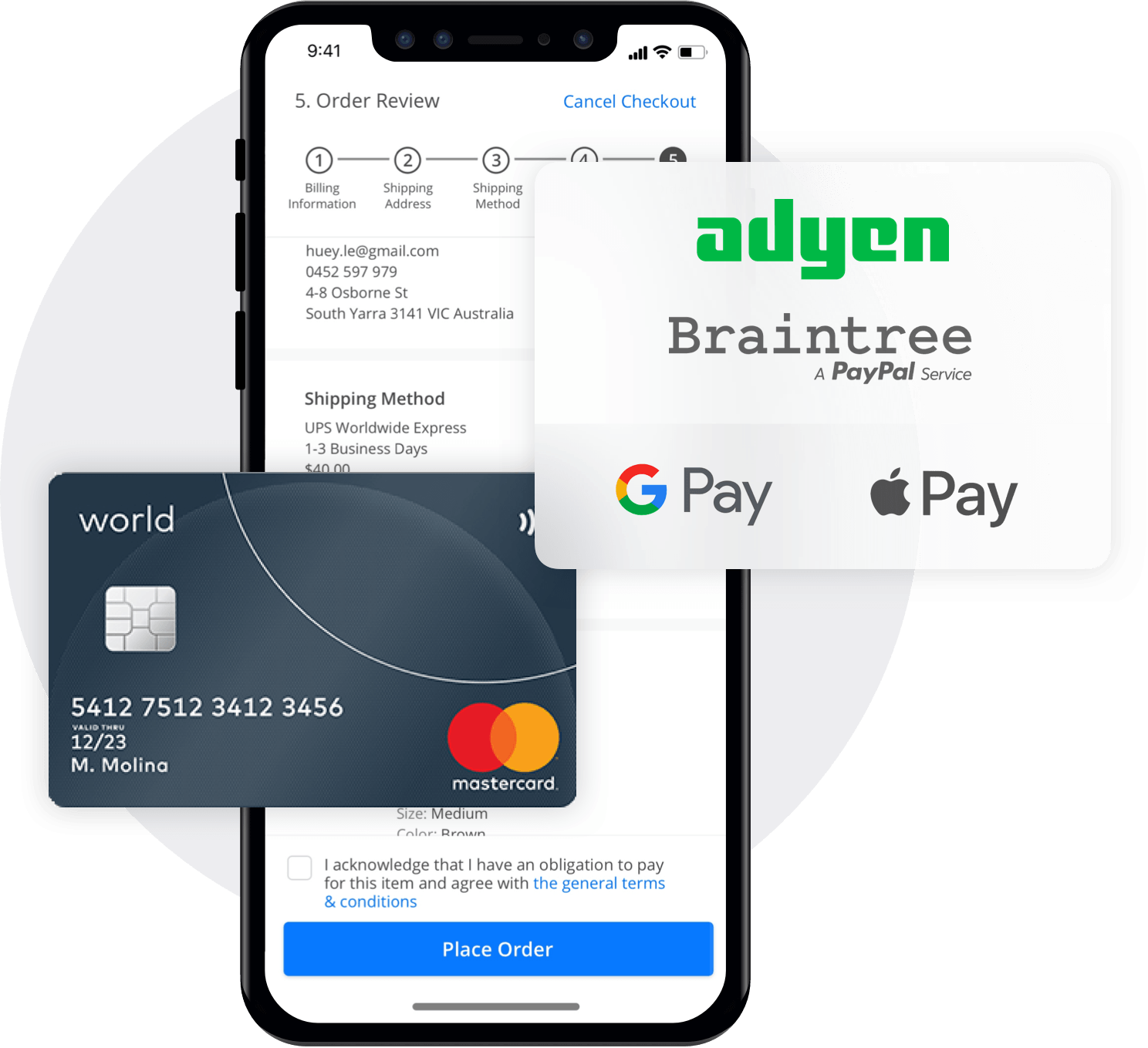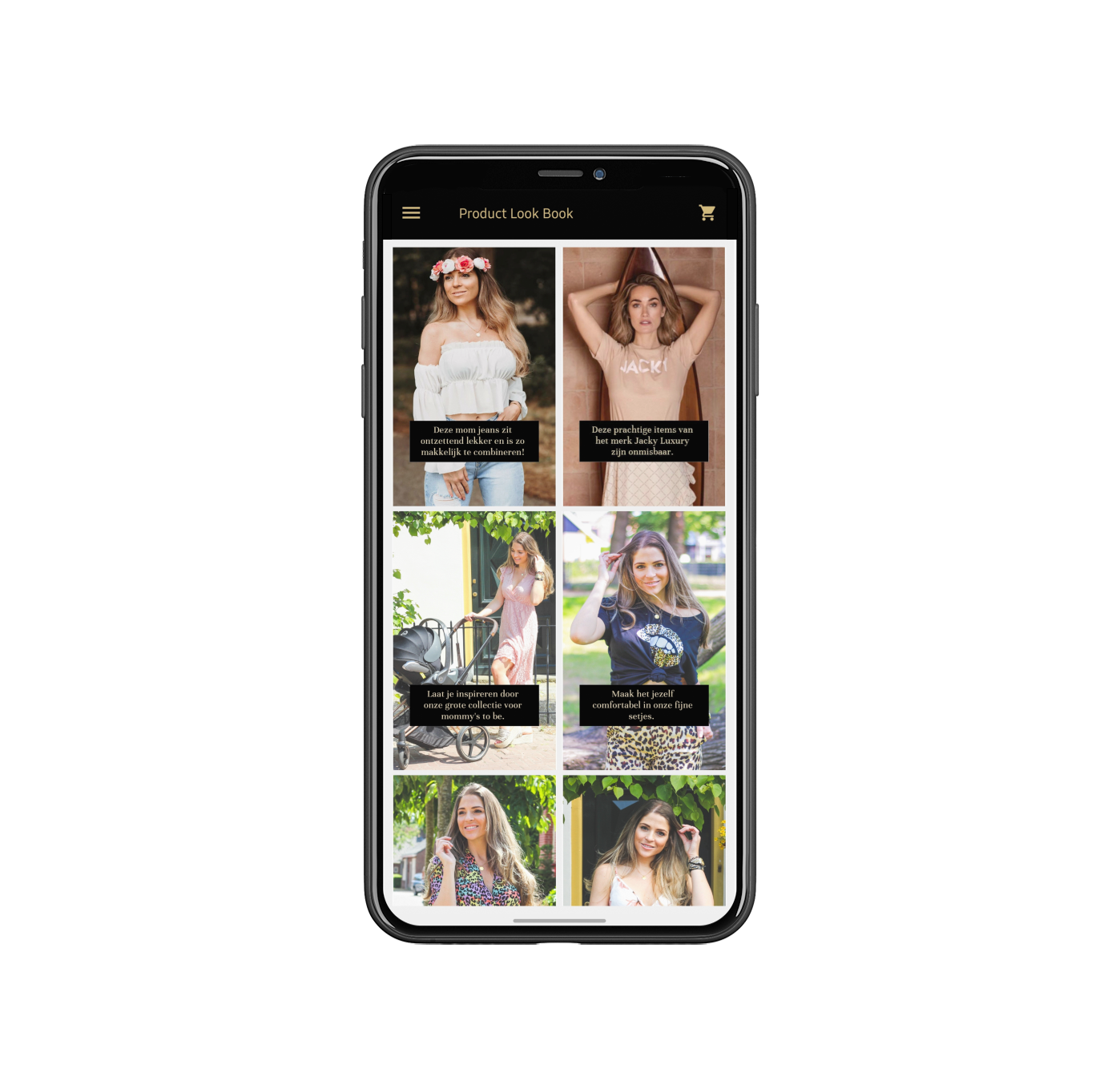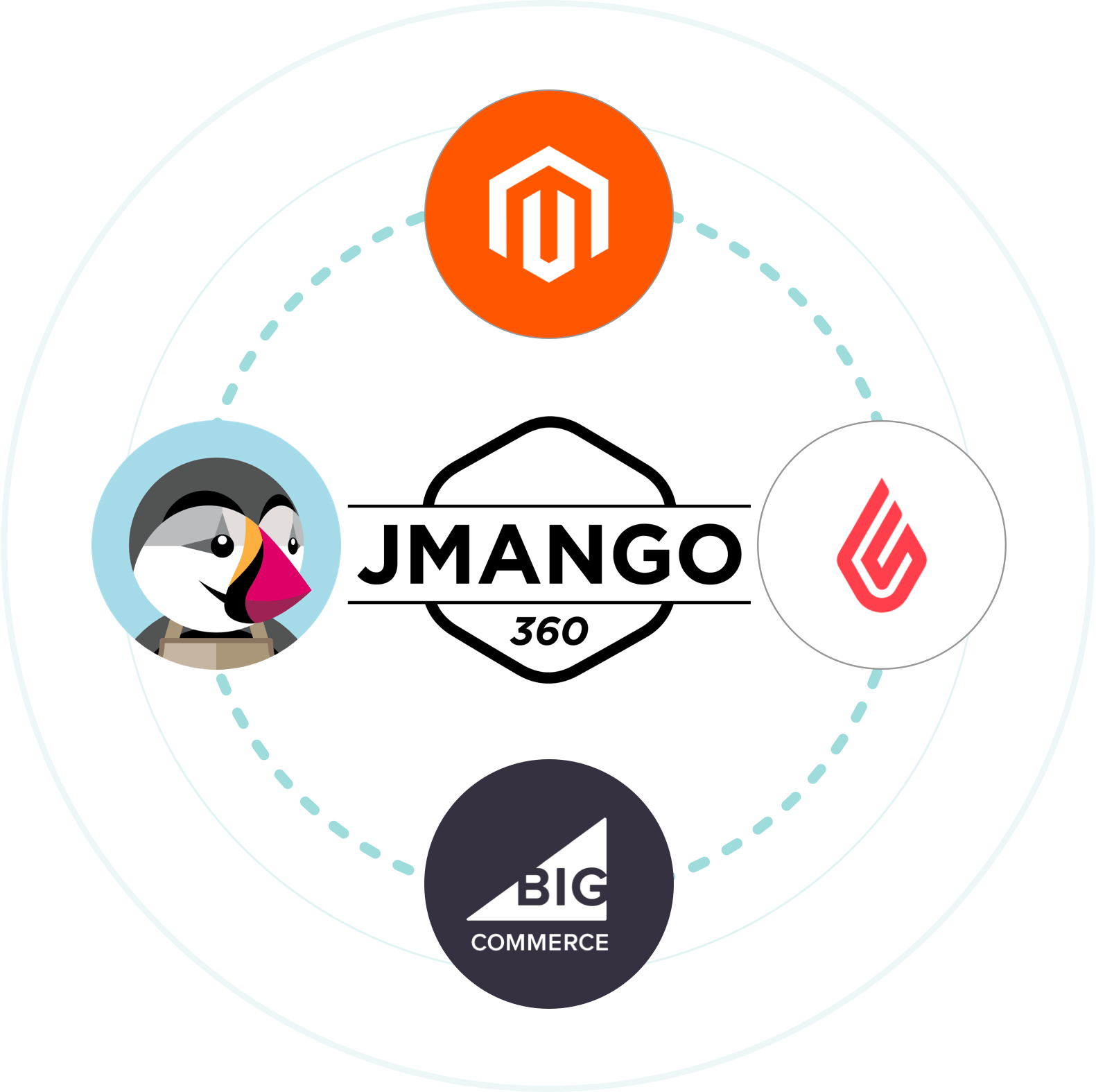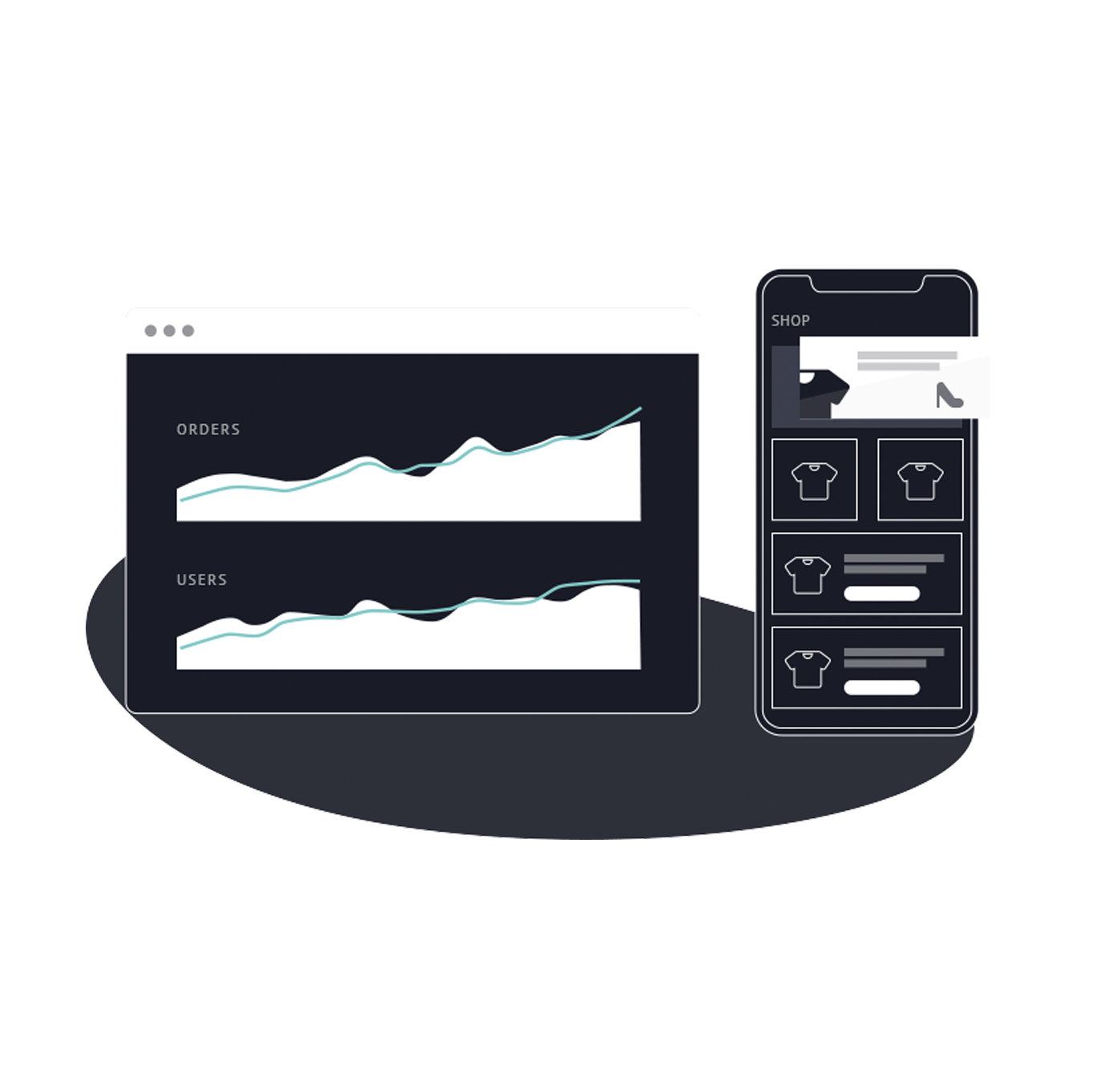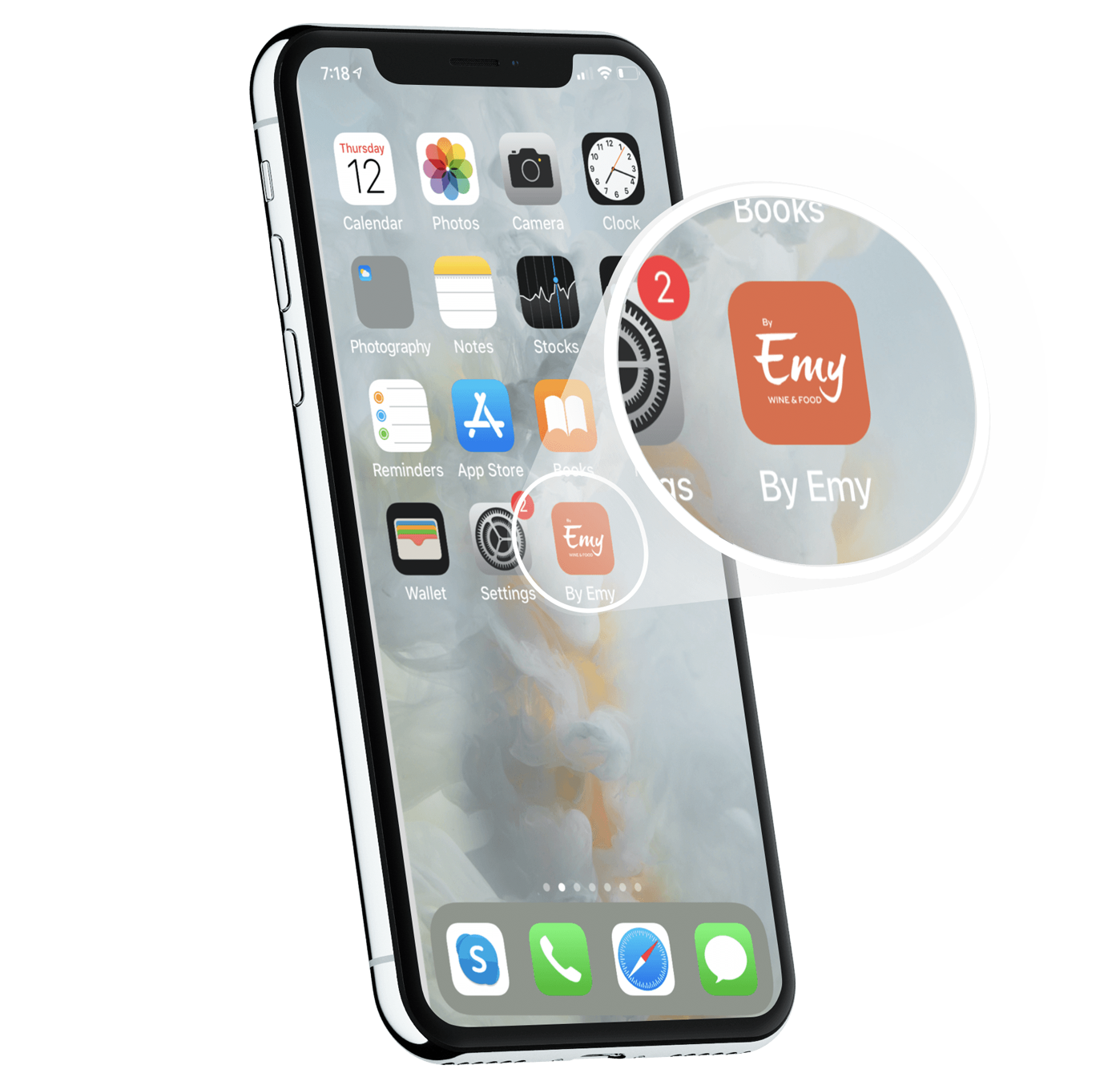 Push notifications
Keep your customers in the know!
Push messages are the most effective way to communicate with your shoppers. They have a 90%+ Read-rate!
Grab their full attention on the lock screen with new products. Our platform allows you to send segmented and rich push messages.
Native check out
Fast mobile checkout
Bring down your shopping cart abandonment rate with 60% by offering a fast and frictionless checkout.
Lookbooks
Create inspiring Shop-the-Looks
Showcase your products with inspiring and shopable look-books that will strike the imagination of your customers. Create themes and stories that will encourage customers to quickly add the products to their cart and start boosting the average order value!
Fully integrated
Your App and Webstore Synched
Your App is integrated with your webstore backend, keeping both channels up-to-date without you ever worrying about it. This means your customers get real-time information about stock-levels & delivery and you just have one backoffice to manage. So sit back and count your new revenue.
Easy App Management
Easy Management
With our platform you will have 24/7 access to your App. Change your homescreen and other elements of your app whenever you want. This way promoting a big Sale campaign through your app is a walk in the park.
App icon
Your brand in their hand
With an installed App you have got your Brand in their Hand! This way you are always within reach when your customers wants to go shopping!
The process. Your app live within 30 days
App marketing & future updates are all included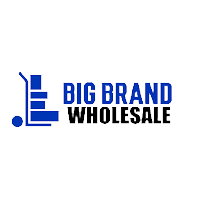 "I wasn't expecting an app that looked like it cost a fortune and had all the bells and whistles you can ask for – but that's what I got!"
Tori Thompson
Big Brand Wholesale
Where others stop, we keep going
 Want help marketing your app? Ask how we can help you boost downloads & drive in-app purchases.
Sounds too good to be true?
See for yourself.
Ready to maximize your mobile results? Find out how an app can enhance your business.
Request more information