Launch your M-Commerce App in 3 Weeks
The JMango360 platform enables you to create and manage a powerful shopping app that's integrated with your webstore. Hundreds of brands around the world improve their customer experience and mobile retention with a best-in-class app by JMango360.

Create your app
Seamlessly Integrated with your Current Webstore
The JMango360 plugin integrates with your existing webstore, making the set-up fast and easy. It imports all your webstores' products, prices, images, content and store-settings to our app builder in a matter of minutes. All you need to do is design the app into the look & feel of your brand.
Full Design Control
Design the Perfect iOS & Android App
Looks are everything… The easy drag & drop tool allows you to design a stunning app that reflects your brand and gives you the freedom of changing your style whenever you want. If you do need support or you want us to do they heavy lifting, our experienced design team is there to assist you. Make sure your customers feel right at home when they use your app!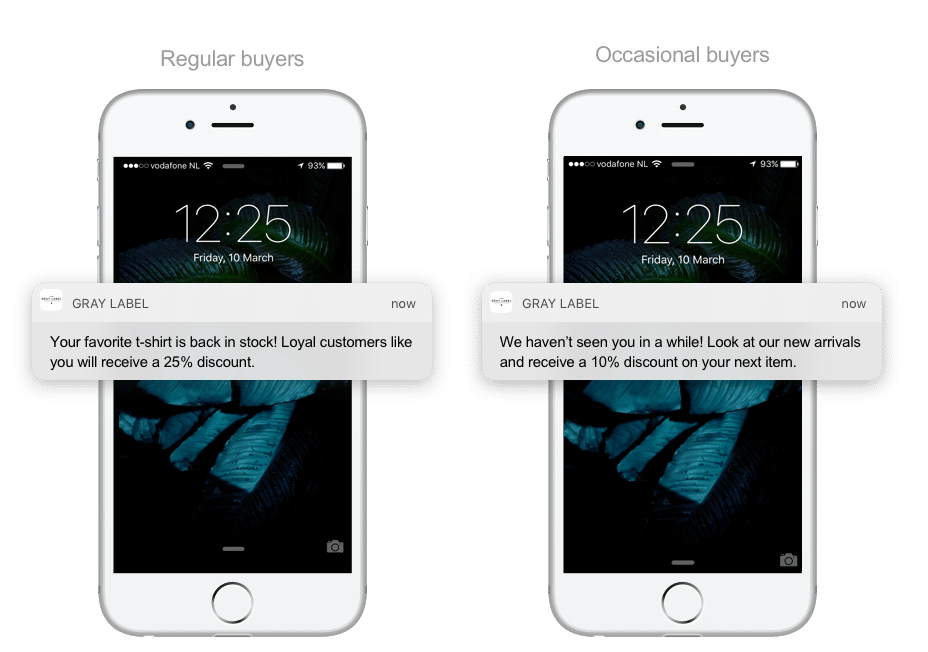 Push Notifications
3x More Repeat Purchases with Smart Push Notifications
Push messages have an open rate of 90%, making them far more effective than emails. JMango360 enables you to improve your results even further by sending out personalized push messages, based on user behaviour or user data. Customers who receive segmented push messages convert 3x more often than customers who receive generic ones.
Lookbooks
Create Inspiring Shop-the-Looks
Showcase your products with inspiring and shopable look-books that will strike the imagination of your customers. Create themes and stories that will encourage customers to quickly add the products to their cart and start boosting the average order value.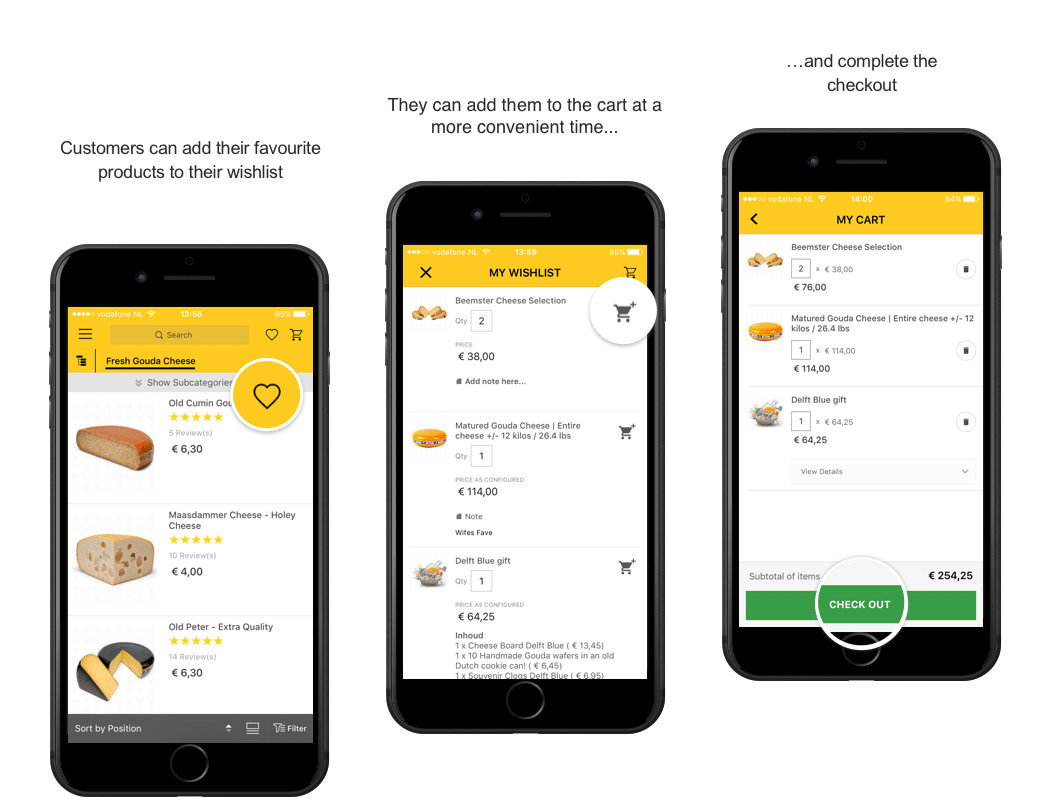 Wishlist
Save now, Buy later!
Many users who click on your products are just browsing at first. We make sure they don't forget about your products by offering an easy wishlist. Remind customers of their wishlist via push notifications and emails to increase conversion.
Native UX
Quick and Easy User Experience
JMango360 apps are fully native, meaning the app is build for the users' operating system like iOS & Android and can be downloaded from the app stores. Native apps have proven to give the best user experience, because they are faster and support an easier checkout. Plus the navigation is adjusted to either iOS or Android, which makes it more intuitive.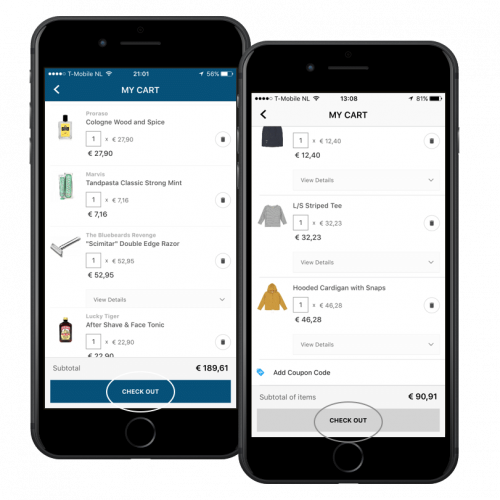 Easy Checkout
60% less Cart Abandonment with Simplified Checkout
68-98% leaves shopping carts on mobile webstores without paying, due to the logistics of entering their payment information. We've created the easiest native checkout that saves your customers' credentials, making their shopping-life much easier. Let's beat cart abandonment together!
Localization
Available in Every Language and Currency
Your app can be available and displayed to your customers in every language or currency. Even right to left navigation and languages are supported. Your customers can pick their familiar language or currency when shopping within the app, which improves their user experience.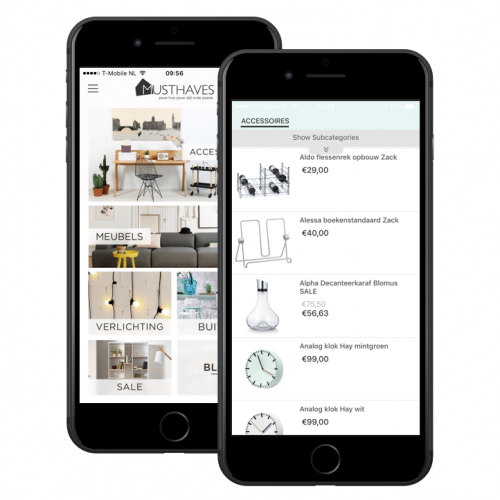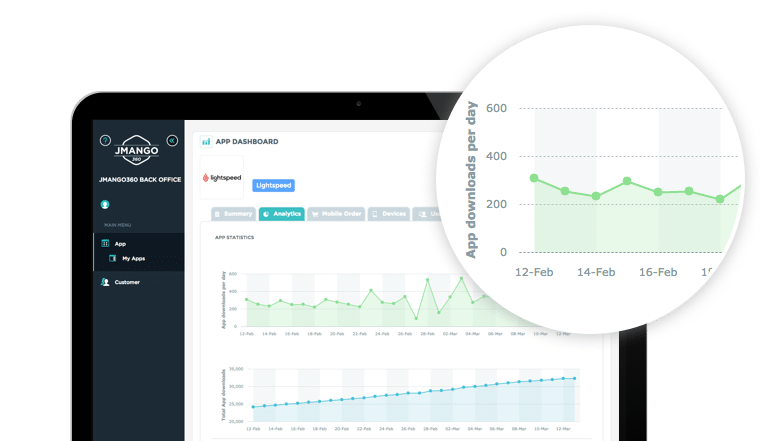 App Analytics
Put your App Data to Work
Our app analytics and dashboard will make sure you always stay in the know. Get insights in the number of downloads, in-app orders, how well your push messages are performing and much more. This will help you to better understand your app marketing efforts.
App Promotion
Our App Promotion Team will get you up to Speed
Our app promotion team will walk you through the platform and will provide you with the best practices on app promotion to get app downloads fast and easy. Think of launching a well-designed smart app banner on your mobile website that promotes your app to all your mobile visitors.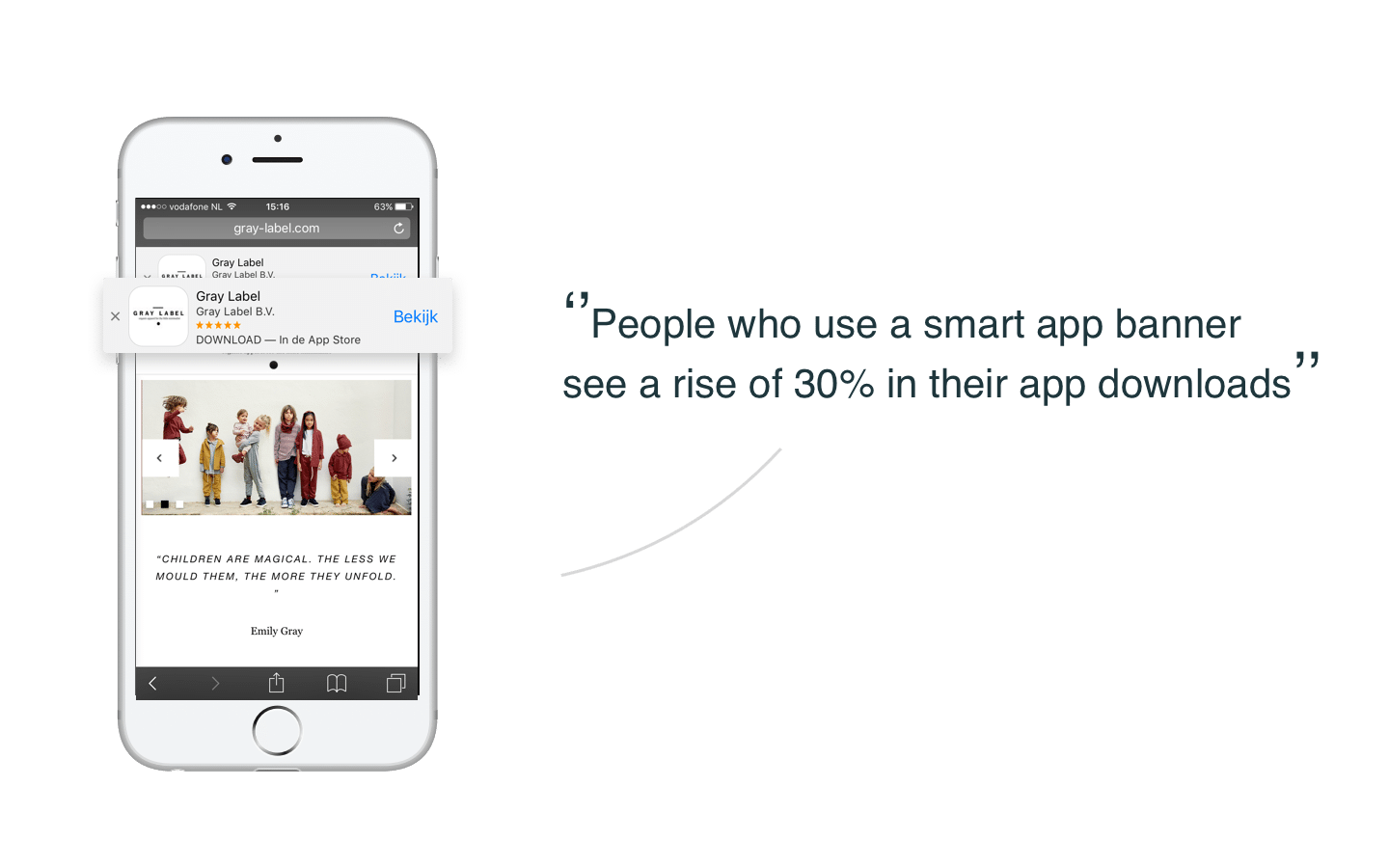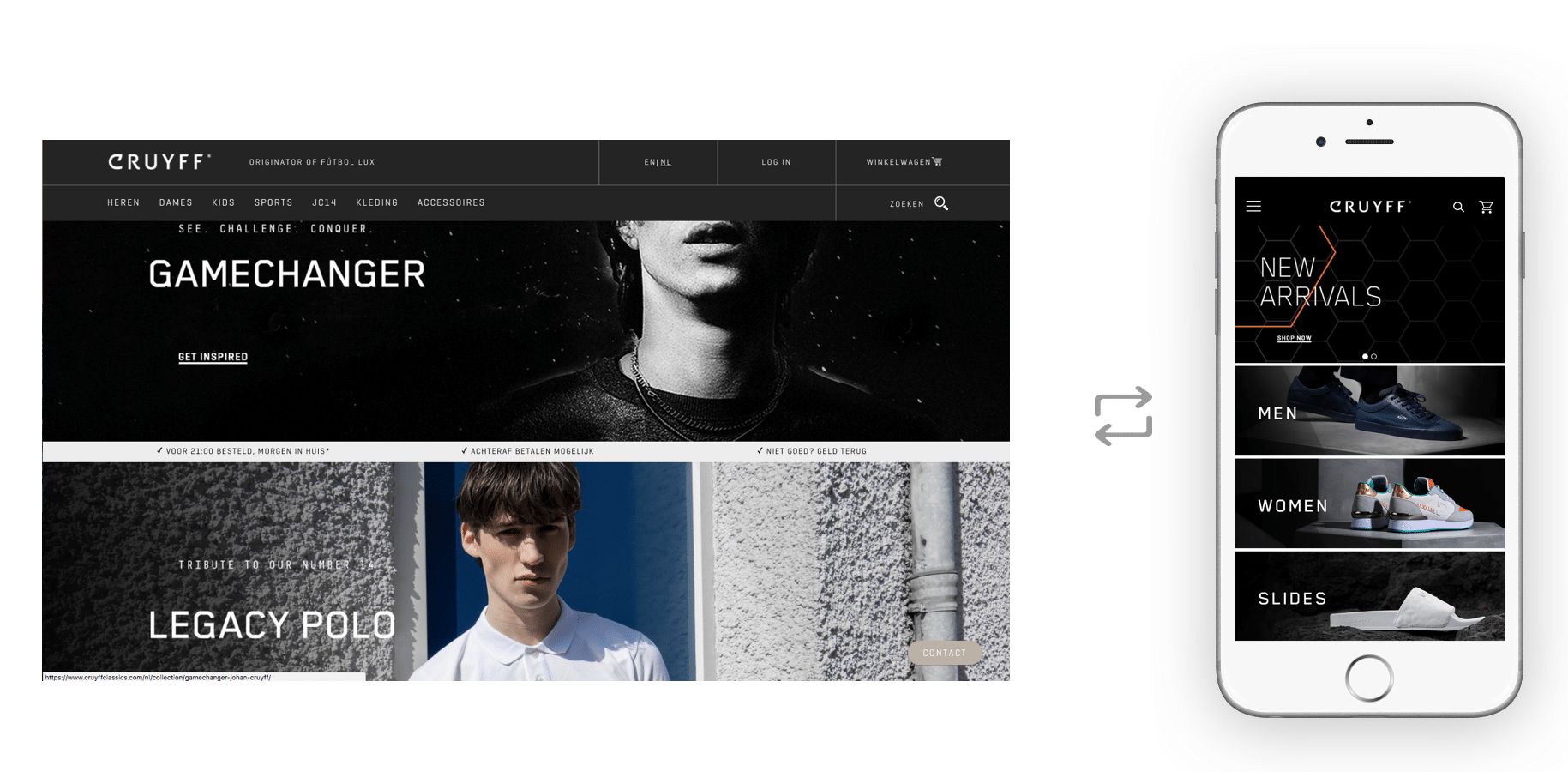 Effortless Management
Your App and Webstore are Synched Real-time
Your app is connected real-time with the backend of your webstore, keeping both channels up-to-date without you ever worrying about it. This means all your customers get real-time information about stock levels & delivery and you just have one backoffice to manage your products and orders. Sit back, relax and count your money.
Our Apps are Highly Recommended

4.8 out of 5 stars | in all App Stores
Creating your own mobile commerce app is easy
Let us walk you through our platform