About 'Villa Fattoria'
It all started as a hobby in 2005. Clement is a huge fan of Italy and Italian wines and always had the dream to work there. But, at that point Clement was still owner and director of a successful IT Consultancy. At a certain point, he sold part of his company to spend a day per week on Villa Fattoria and in 2015, 10 years after the foundation, he made a full switch. With the web shop in Italian wines he created his own dream job.
"I noticed that my mobile traffic was increasing significantly, implying that my customers were telling me to focus on my mobile channel. The App hit the mark: My conversion increased 25% compared to my mobile website."
– Clement van Dijk, CEO and founder of Villa Fattoria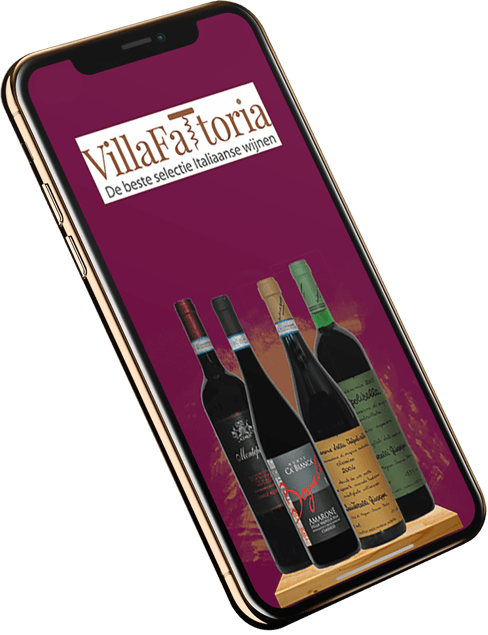 How it all started…
The message of Clement to people who are considering to be an entrepreneur "Do something that you have a passion for and go for it, you're the director of your own life. When you believe in something, success will follow." Clement is a full time entrepreneur and manages his own time, and he loves every minute. "Even during my holiday I like to speak to clients about wine".
Clement didn't complete a sommelier course, but has learned everything himself. At certain wine expo's you taste on average 70-100 wines and after 10 years you'll know the drill. In addition, he visits all the wineries and farmers of all the wines he sells!
What is the meaning of Fattoria?
Many wine farms in Italy have Fattoria in their name, it means 'Farm'. Via Villa Fattoria my clients are in direct connection with the
Fattoria's
in Italy. The 'Villa' just sounds nice and makes it different.
What makes Villa Fattoria successful? Make sure you're unique!
There are very few wine shops that focus on only one country, plus we only offer more exclusive wines. We focus on a niche market and we've created a very loyal and strong customer base.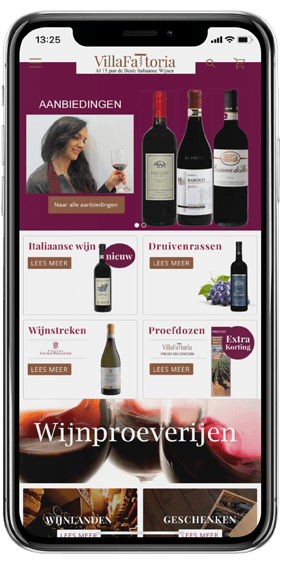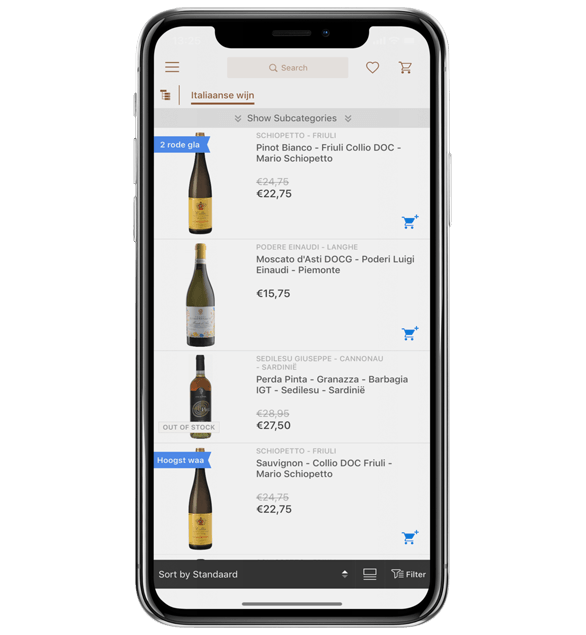 Do you have a big team to manage your business?
Yes and no. Clement is the Villa Fattoria team, but he works with many parties and people from marketing to delivery and he automated as much as he can. He rarely sees a wine bottle; besides the times he enjoys a nice bottle himself of course.
Clement works with a tasting panel of 7, all wine experts but it's not their daily business. They meet periodically to taste new wines, have a great time and hopefully discover some new gems. "You need to keep innovating if you want to offer an attractive selection to your customers, as I do, people like to discover new things."
Why the Villa Fattoria App?
I already had in mind to do something with an App, but didn't investigate further at the time. In my Google Analytics data, I noticed a significant increase in mobile traffic but relatively low conversion compared to desktop, my conclusion; I need to optimise my mobile channel.
I met JMango360 at LightspeedConnect and thought; Why not – let's try!" Which turned out the be a very good decision. My clients give positive feedback and conversion increased with 25%. 
My final tip: if your business is not successful the App won't change it. It's optimisation of your current business by better serving my loyal customers.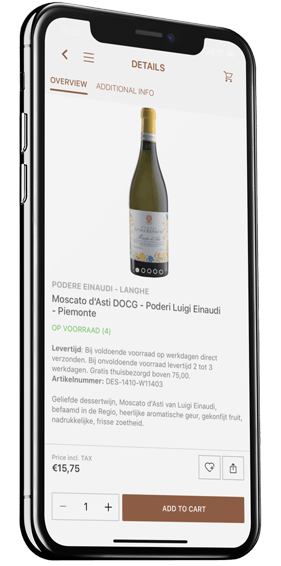 Download the app of 'Villa Fattoria'
Ready to maximize your mobile results? Find out how an app can enhance your business.
Request more information