About ByEmy.wine
"The app grows as the business grows. When our customer base is expanding, app revenue grows too."
About ByEmy.wine
After a successful career managing IT initiatives for large corporates, Dennis Leeuwerik decided to change course. Along with friend and restaurant owner John Elzinga, he launched online wine store ByEmy.wine in 2016.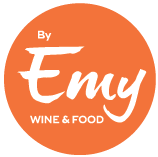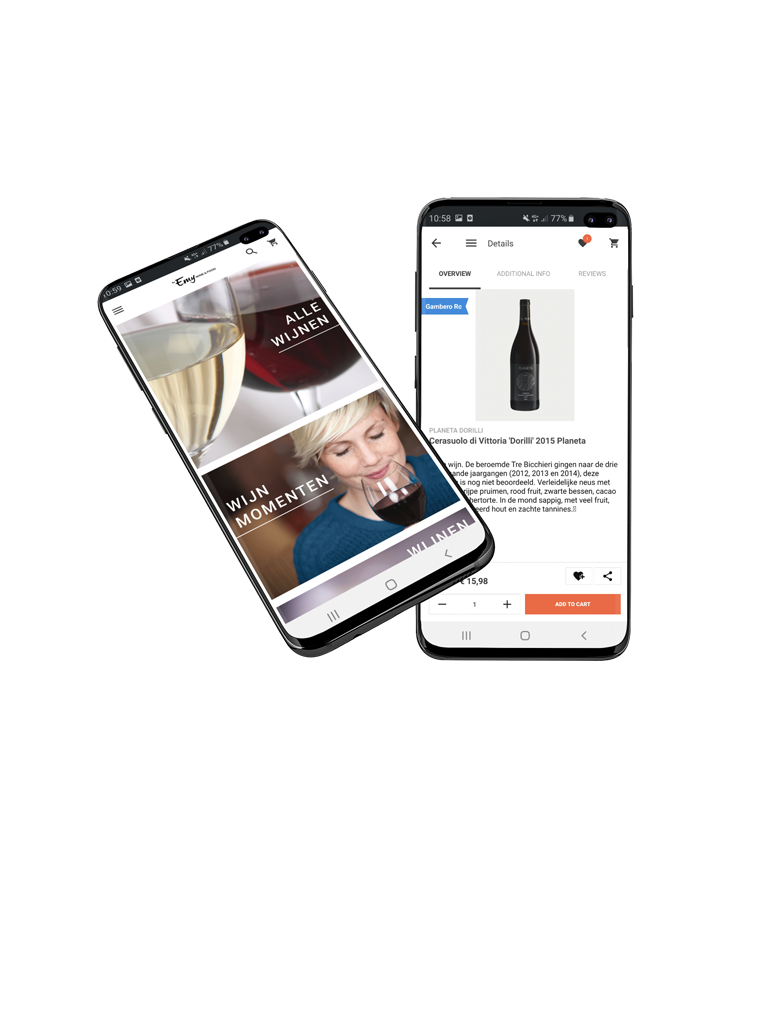 How it started...
After holding a series of senior corporate IT positions, Dennis Leeuwerik reached a career turning point.
"Back in 2000 my father started a small winery in South Africa, where I discovered that small, premium quality winemakers had real difficulty entering the Dutch market because of their lower volumes. It was reflected in the unfairness of high retail prices for the customer and low wholesale prices for the producer. It gave me the idea of ​​creating a marketplace where small winemakers could have a more level playing field to conduct their business. That's why John and I started ByEmy.wine in 2016. With ByEmy.wine we can import quality wines and support small winemakers, while at the same time encouraging more sustainable wine production."
"A fair price for the customer and winegrower"
ByEmy.wine sells to consumers, restaurants, and the wider hospitality industry. Beginning with a web store and app, the company now has a thriving brick & mortar location that is running at full speed.
 "Small winemakers want their products to be affordable, but under normal supply chain and retail structures, that's only possible when you import in large volumes. To get around those limitations we created a unique member structure. You can become a member of ByEmy.wine for only 10 euros per month. 
 "That reliable income stream gives us a financial buffer and freedom to purchase larger volumes from independent winemakers. We can deliver product directly to our members without intervention from intermediaries; a purchasing advantage which we pass on to members in the form of 20 to 50 per cent discounts on standard retail prices. The winemakers also get a fairer price for their hard work and premium quality. 
 "The wines we sell are high-value products sold at an attractive price. One of our wineries, for example, is rated amongst the top 100 in the world, but we can still sell you a bottle for only €8.99. 
"Using data we can also help customers select the best wine in each price category. For restaurants we offer an outsourced sommelier concept: wine training for staff, help with selecting the wine menu, wine menu design, tips on upsells, help with margin calculation, and even advice on decorating the premises.
For consumers we offer excellent online and mobile service. For instance, you can use the 'Wine-Food selector' both in the app and on the website to help you make the right wine choice for every meal."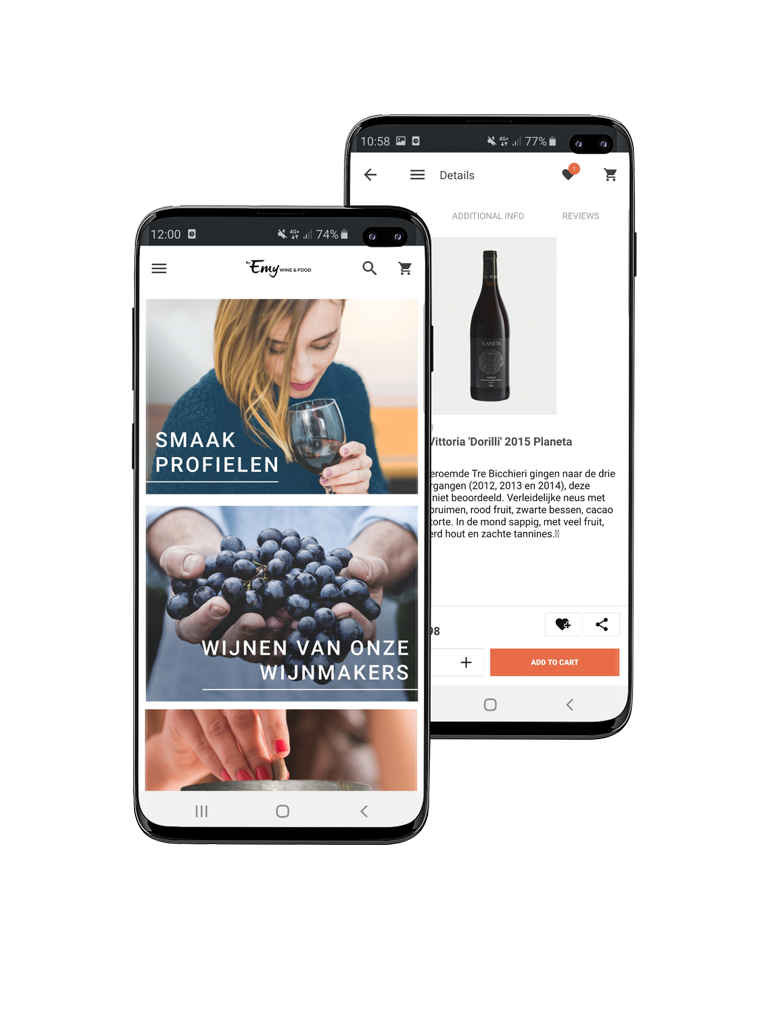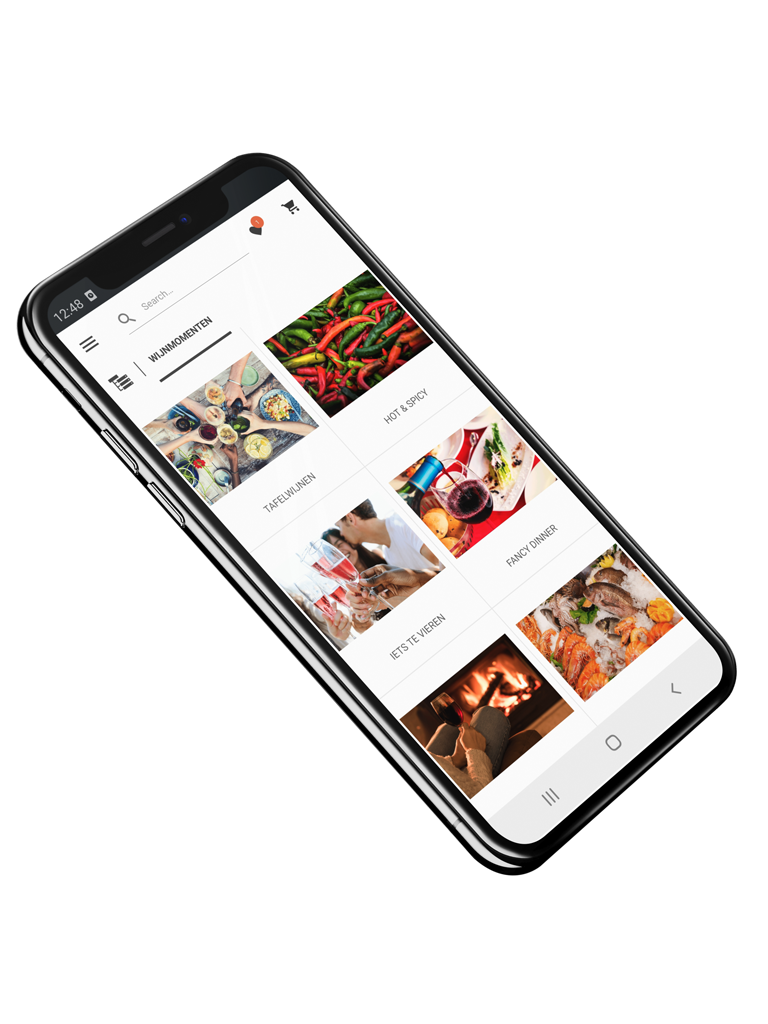 "An app makes the ordering process easier"
Soon after the launch of the web store in 2016, ByEmy.wine created a dedicated m-commerce app with JMango360.
"In this day and age, ease of ordering is a deciding factor for customers. They want to be able to order quickly and without too much hassle. The convenience of an app means they don't have to dive behind their laptop or have their credit cards ready at checkout. Integration with banking and payment apps means payment is one-touch. That also makes it easier to buy on-the-go. It saves consumers and restaurant owners precious time, and the mobile experience is simply better. 
Even when we launched the online store, customers were asking if we had an app. Some people prefer it, others prefer to order via the website or on their iPad. Ultimately you want to serve every user group regardless of the device or format they default to. "
"The majority of our members now order via the app, both the hospitality industry/restaurants and consumers."
"The app grows with our company"
Dennis is very satisfied with the results and promoting it is a key part of all company communications.


"We promote the app through all our channels, from newsletters to emails and on the website. It means that the app grows with our company. If our customer base is growing, then app revenue should grow automatically. The majority of members on both the industry and consumer sides now use it to place their orders. We've seen a high level of customer satisfaction and people happy with the ease of ordering and extra features like push notifications. 
"We've also receive regular feedback from customers which helps us make improvements. JMango360 always reacts quickly when we share the feedback or ask for a new feature or functionality. As a digital business that needs to offer customers ease of ordering and increase its mobile revenue, I can absolutely recommend an app via JMango360."
Download the ByEmy wine app
Ready to maximize your mobile results? Find out how an app can enhance your business.
Request more information