About 'The Alpha Men'
Entrepreneur Cedric van Dijken noticed that grooming was becoming more important for the modern man. Around that time the 'barber scene' was up-and-coming and 'men who moisturise' was officially a thing. That's when Cedric developed the idea for 'The Alpha Men', a webstore with care products for men. 
"From beard oil to razors, there's a great story behind every product."
– Cedric van Dijken, Founder of 'The Alpha Men'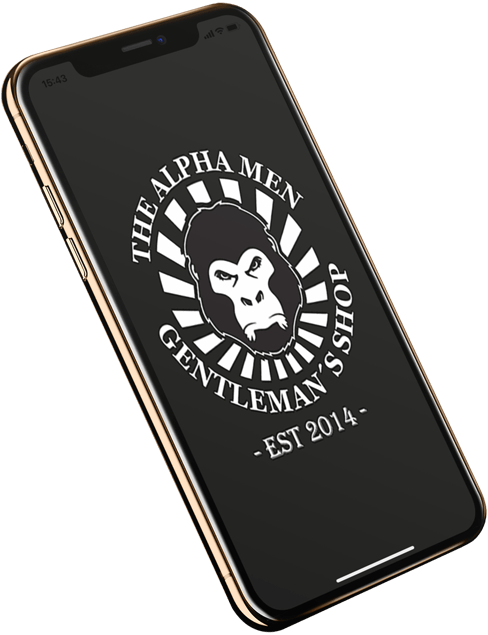 Practice makes perfect
Cedric had already tasted success in 2011 with the launch of 'Care for Skin,' a webshop for his mother's beauty salon. "I had just finished my studies and wanted to build something of my own, so I helped launch Care for Skin." After a few years, Cedric saw the opportunity for a new venture.
"When men started to pay more attention to their skin and hair, I decided to take my chances and started 'The Alpha Men'. With the experience of Care for Skin under my belt I had the webstore set up in no time. We were quickly offering a wide range of high-quality care products for men, made from natural ingredients. From beard oil and razors to anti-hair loss shampoos and pomades, there's a great story behind every product."
JMango360 was a lifesaver
When the webstore was running like a
well-oiled machine
, Cedric decided to improve the site's mobile user-friendliness with a mobile app. "As our mobile traffic increased, we wanted to offer an easy app that would take the mobile shopping experience of our customers to the next level. We launched our first app with a competitor of JMango360, but found the app very limited. We couldn't optimize the experience like we wanted or add features that would boost in-app sales.
When we saw what JMango360 apps could do, we switched immediately. Our current app is well designed and offers exactly the shopping experience we had in mind. Because it's a Saas-solution it's inexpensive. By using push messages we've seen an increase in our monthly conversion and it's easy to send them ourselves on the JMango360 platform. This approach is really bearing fruit. We have about 300 in-app orders per month."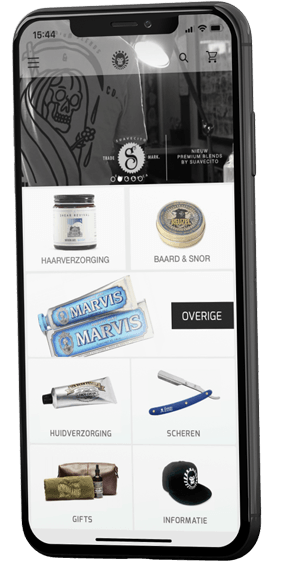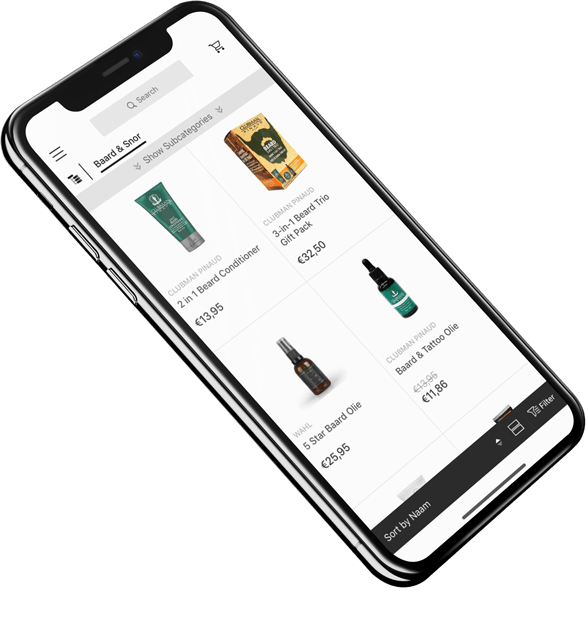 'Always switch on the Smart App Banner!'
The Alpha Men app is promoted across all their customer communications. "We include app icons in our emails and newsletters with links to the App Stores for example, to increase app downloads. And we share the app on our social channels, in our Insta Stories for instance." 
But the most important tip according to Cedric is to always switch on the Smart App Banner (SAB). This banner pops-up automatically when mobile users visit the webstore through their browser. "We use the SAB in our Google Ads, too. We once switched SAB off for a month in error and saw an immediate drop in downloads."
At The Alpha Men they use push notifications mainly to promote new products. "We don't have a set time schedule for sending out messages, but the response is great every time. It's a terrific way to keep customers in the know about new products, increase engagement, and boost in-app orders."
'It just works!'
It's not just the results that make Cedric happy. "The design that JMango360 created for us is really spot-on. The app smoothes out the purchase journey and has a premium look & feel. We haven't had any technical problems yet, but if we ever do I trust the JMango360 team completely to handle it with care."
And it's not just Cedric who is happy with the app. "Customers tell us how easy it is to shop on-the-go. Regardless of where you are, our store is always in their back pocket. Additional features like automatic pre-fill of address details and wishlist options make their lives easier." When asked for his final assessment of the JMango360 app, Cedric concludes: "It just works!"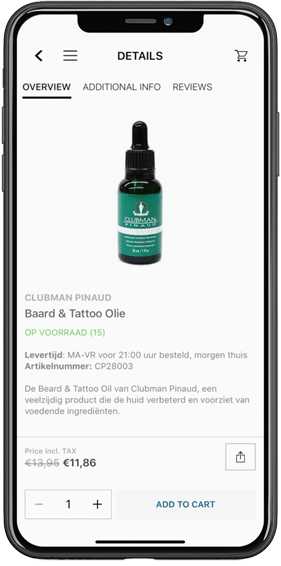 Download the app of 'The Alpha Men'
Ready to maximize your mobile results? Find out how an app can enhance your business.
Request more information