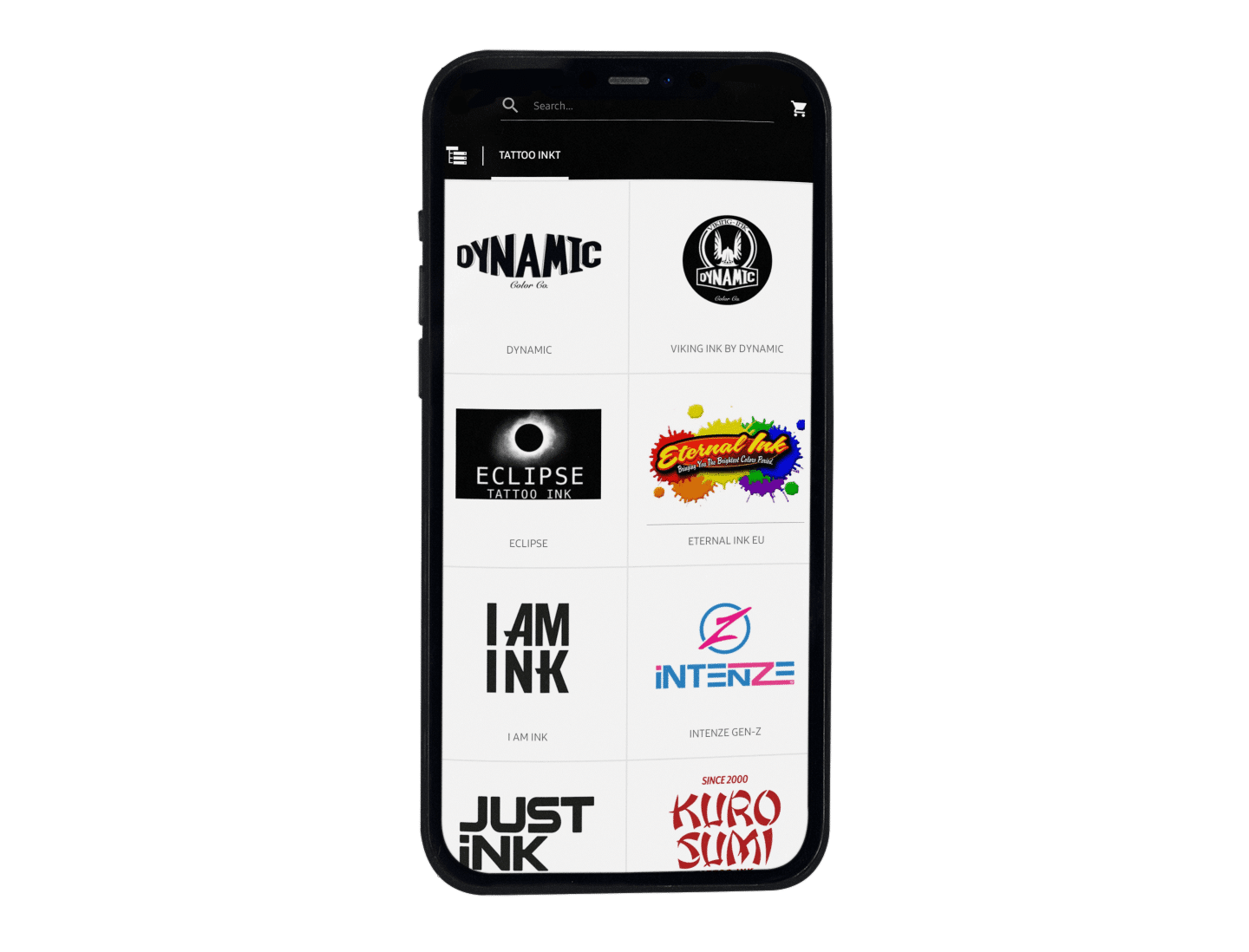 Challenge
Offering businesses a new and easier way to order and saving them time by allowing them to purchase on-the-go.
Tattooland is a household name as the go-to supplier for Tattooparlors all across Europe. Starting in the Netherlands in 2004, they have rapidly expanded to being one of the biggest suppliers of tattoo and piercing materials, with their current crown jewel being their own Crystal Line.
The initial challenge for Tattooland was that maintaining their mobile (responsive) channel was a lot of work and never resulted in a smooth experience for their customers. With the desire to offer an easy-to-use ordering system, allowing their customers to order on-the-go, we started working together to launch their first app.
"Tattoo artists obviously don't spend a lot of time behind a desktop, but a new generation is rising and they do spend a lot of time on mobile devices. We see a lot of new artists coming from Graphic Design education, which is of course heavily dependent on digital tools. It's what they are used to."