Partnership with BigCommerce enables customers to create
mobile shopping experience

in just three clicks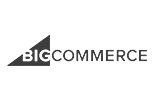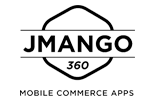 Amsterdam/London, 03 October, 2019 – JMango360, the mobile commerce app development platform, today announced its partnership with BigCommerce, the leading SaaS ecommerce platform for fast-growing and established brands. Deep technical integrations between the two platforms enables BigCommerce customers to create unparalleled mobile shopping experiences for retail clients. Once made available, BigCommerce merchants can publish native iOS and Android apps in just three clicks, helping to unlock new revenue streams and provide exciting shopping experiences on mobile devices.
Berry de Kort, CEO JMango360, is thrilled with the partnership; "Our continuous dedication towards creating an easy-to-use solution for e-tailers to create mobile shopping apps and to grow mobile revenues for our clients is boosted by this partnership. The deep integration of both platforms will allow BigCommerce merchants to reap the benefits of mobile commerce."
Mark Adams, General Manager of BigCommerce Europe said: "As mobile commerce becomes increasingly more important for our customers to succeed, we have been actively looking for a partner that could deliver a solution up to our high standards. Ease of use, quality and affordability have been important selection criteria in our search and we believe JMango360 is on the very forefront of mobile commerce with its platform. We have found a great mobile partner to provide our customers a best-in-class mobile solution, in line with our roadmap." The partnership enables BigCommerce and JMango360 to be used together in a powerful omnichannel approach to create a more direct relationship between e-tailers and their customers.
More information about the integration:
https://www.bigcommerce.com/apps/jmango360-mobile/