Your partner for mobile growth
Effective mobile strategies and apps for future proof organisations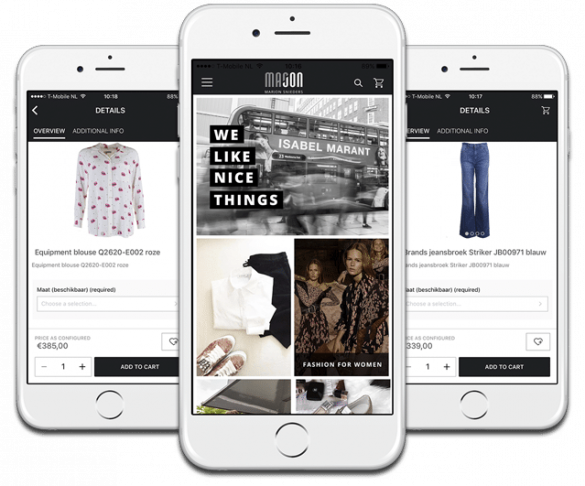 Magento Open Source, Magento Commerce, Lightspeed and Prestashop
Complete your mobile strategy with a tailored business solution
Is mobile the missing link in your strategy? With tailored business solutions we help companies with specific needs to thrive on mobile. Think of an app to improve the flow of your logistics or your brand needs custom made features.
When an app-as-a-service isn't right for your brand, this is the way to go.
We'll help you shape your mobile strategy and design a refined mobile experience that puts your users first.
Launch your Own Shopping App in just 3 Weeks
Big boys are gaining 53% of revenue with their shopping app. JMango lets you play along with them by enabling you to create and manage a powerful shopping app. Offer your customers the best mobile shopping experience, just without the long development time, coding or big budgets.
Apps drive Customer Engagement
60% of mobile customers never come back after their first visit. With smartphones being the most important device in the buyer's journey, it's crucial for retailers to make mobile shoppers come back for more. JMango360 apps make new customers return 2x faster and spend 36% more per visit.
Send personalized push notifications
Send personalized push messages about your latest products with a 90% Read-Rate.
Your webstore at their fingertips
With your app icon on your customers' home screen, your brand is always top-of-mind.
Superior user experience
JMango360 apps are fully native, which makes the user experience easier.
Fast mobile checkout
Bring down your shopping cart abandonment rate with 60% by offering a fast mobile checkout.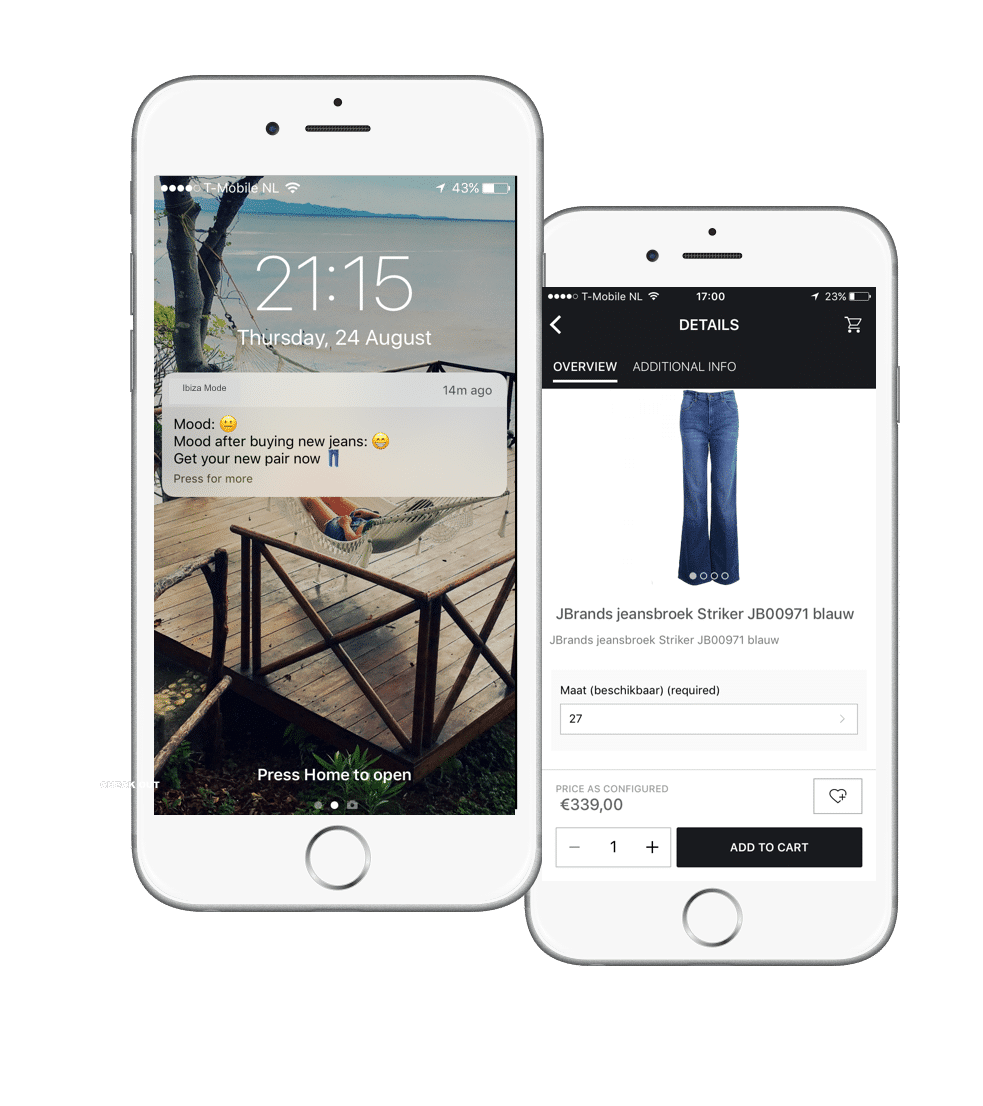 Award-Winning Mobile App Platform
The JMango360 Platform boosts your mobile Conversion and Retention.

Our Seamless Integration with your Webstore Saves Time
Our plug-in ensures that your app is always synched real-time with your webstore, keeping both channels up-to-date. This means the set-up is easy, app management becomes effortless and your customers always see the right product-information. Product mutations, orders, payments and even stock levels are synchronized.
JMango360 Apps have an Average Rating of 4.8 out of 5 Stars
What's user experience got to do with conversions? Everything. The smoother the customers' experience, the more likely people will come back to your store. Our apps don't cut down on user experience. In fact, JMango360 apps have an average rating of 4.8 out of 5 in all App Stores according to the end-users.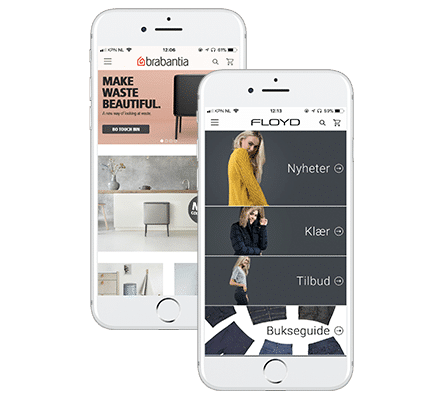 Start boosting your Mobile Revenue with these Features
We're here to help
After launching your app, our app promotion team will make sure your app turns into an instant success.
Webstore Integration
Our plug-in ensures your webstore to always be synced real-time with your app, keeping both channels up-to-date.
Push notifications
Make push notifications highly effective by sending personalized messages based on customers behavior.
Keeps getting better
We launch a set of brand new features four times a year. By simply updating your app, you grow along with our innovations.
Easy analytics
See your company grow in our easy app analytics dashboard, so you can use these insights to your benefits.
Native Android & iOS
Your app will be native for both iOS & Android and will automatically meet the latest design standards.
Paul Frankhuizen, Owner, De Lange Unique Wines

"As an entrepreneur I'm focused on to simplifying everything for my customers. After a long day of work, people in the hotel & restaurant business don't want to open up their laptops to order their wines."
"JMango360 developed a plugin for Magento webstore owners who want to go mobile! The mobile experience is so important and JMango360 is the perfect solution."
Guido Jansen – Vice President, Meet Magento Association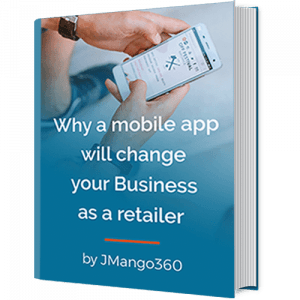 Why a Mobile App will grow your business as a Retailer
Want to have all the important insights on shopping apps in just one read? Download our eBook and get the 11 most frequently asked questions answered, backed by data.
M-Commerce Trends
Don't miss out on all the latest M-Commerce trends and best practices.