We are looking for a Content Marketeer
Do you want to join our fast growing company?
Content Marketeer
We are looking for a Content Marketeer to join our ambitious mobile commerce team!
As an experienced content creator you know how to develop educational and inspirational content items for potential customers, partners and existing clients. You also know how to distribute these content pieces across all channels.
This role will be at the heart of all expanding activities towards new markets and our further growth. When JMango360 presents its strategic vision and solutions for (potential) clients, content is quite often at the heart of what we need.
As part of our next phase of growth we are expanding our marketing team with a content position and are looking for an experienced individual who knows how to work within an ambitious setup and has a passion for retail, mobile technology and social media.
This role is based in Amsterdam, The Netherlands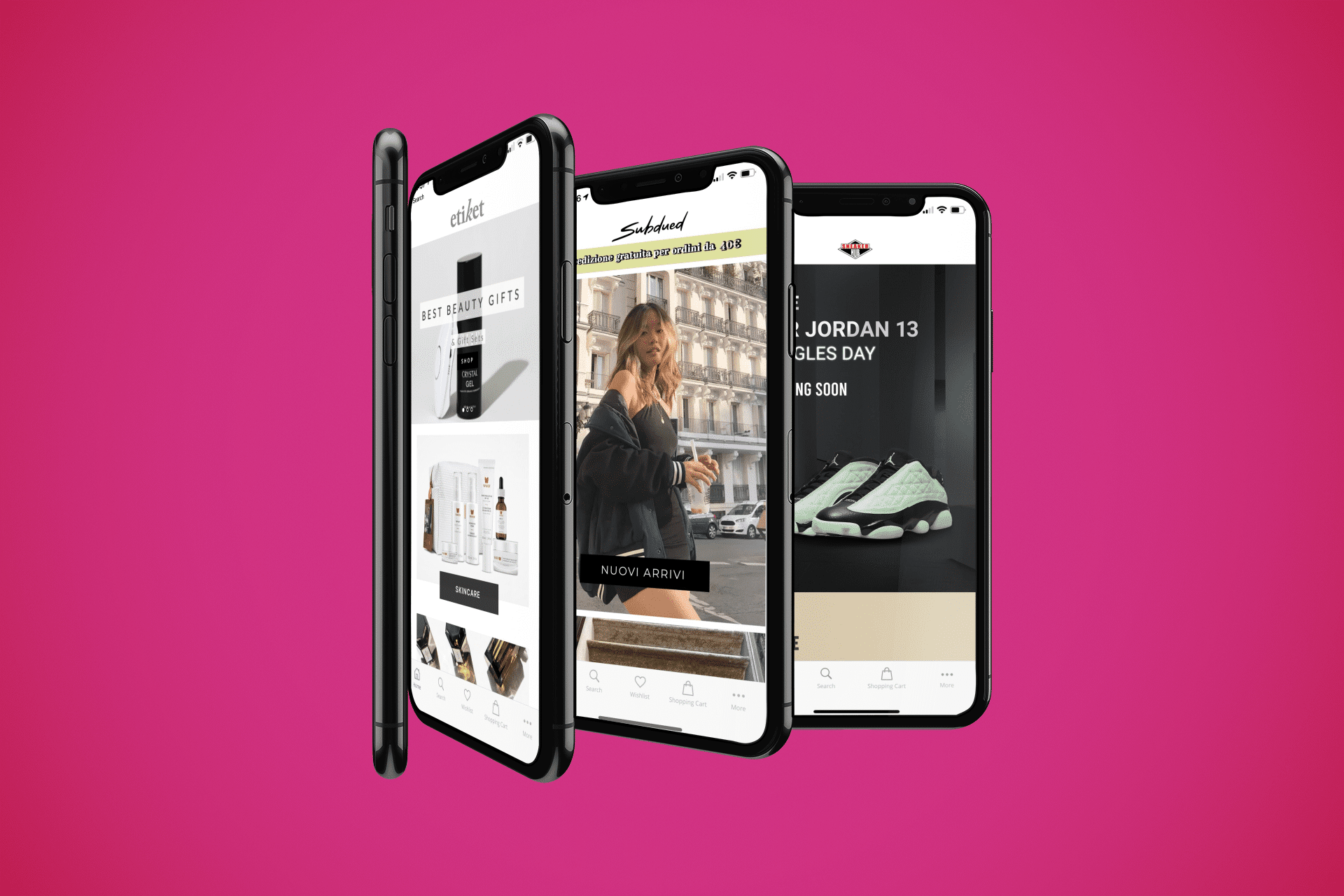 Responsibilities
- Strategy: Define the best approach to capture the attention of (future) clients.
Work closely with the Marketing, Sales and Customer Success team to define the content calendar.
- Content Creation: Developing content in various formats (blogs, infographic, how-to's, video etc.) that deepens brand experience across all digital touch points.
- Apply the latest digital trends to writing and content publishing for projects with particular focus on preparing clients for a mobile-first mindset.
- Understand our client's brands and businesses, ecosystems, consumer trends and behaviors and define the best content approach to impact their business.
- Collaborate with colleagues, customers and partners for content input.
Content distribution: Be able to flex across different channel types and contexts to maximize exposure for our created content.
- Inform and inspire colleagues on the power of digital writing to create excellent brand experiences for audiences and users.
- Content dashboard: Be in charge of effectiveness measurement of digital content to continually improve content performance.
Requirements
- 4–5 years experience as a Native English writing Content Creator/ Marketeer / Copywriter in a technology sector, software house or agency environment is preferred
- Be fully confident on how to manage and deploy content on social channels
- Be fluent in concepting and developing content for all digital channel types
- The ability to write in different styles, simultaneously bringing freshness and consistency to projects
- Proactive and collaborative approach with a 'can do' mindset and easygoing attitude
- Excellent communication/presentation skills with the ability to present ideas, copy and content for businesses in different industries like Fashion, Cosmetics and B2B
- Outstanding accuracy and attention to detail
- Excellent time management for meeting deadlines
- The ability to manage different concepts and projects simultaneously and maintain quality standards
- Be open to positive and constructive feedback to continually improve the quality of the work
What we're offering
A challenging role at a fast-growing scale-up. Having a good time at work, while playing an important role in a fast-growing & innovative company.
- An informal, yet professional atmosphere
- Excellent growth possibilities
- Being able to make an impact
- Personal development support
- An attractive benefits package
-A beautiful office at a hip location in Amsterdam, at a co-working space with many other start-ups and internet companies.
About JMango360
JMango360 is a fast-growing, dynamic and ambitious scale-up with an enthusiastic and driven team behind it.
Our goal is to be the number one partner for mobile growth. We offer the easiest way to launch premium e-commerce apps for the retail industry.
We enable online stores and web agencies to build native iOS and Android Shopping Apps on the JMango360 platform and easily maintain these Apps.
We have readily available integrations with Magento, Lightspeed, BigCommerce, Shopify, Salesforce Commerce Cloud and Prestashop. The Apps are specifically focused on "mobile commerce": selling products through an app. Also our B2B propositions are becoming an important part of our strategy and growth.
Last year, JMango360 realized international growth within the e-commerce domain by closing multiple deals with international brands within the fashion and apparel, cosmetics and b2b domain. This year, JMango360 plans to double down on its growth and content is an important fuel for our growth engine.
Getting enthusiastic already? Ready to join the crew?
Getting enthusiastic already?
Click the button to mail your application to hello@jmango360.com