Calling all mobile webstore owners: Are you ready for Christmas?
It inches closer every year. According to Google Trends, in 2017 people started searching for "Christmas gift ideas" in August.

Days like Christmas, Boxing Day and Thanksgiving are all about giving presents. And with Black Friday and Cyber Monday now firmly on the list, Autumn is by far the most important period for both traditional retailers and webstores. 
Christmas shopping season can account for as much as 30 percent of some retailers total sales for the year. It's certainly not slowing down:
Holiday retail sales crossed the $1 trillion mar

k 

for the first time in 2018

.

A

n estimated 165.8 million people shopped between Thanksgiving Day and Cyber Monday in 2018, with an average spend of $313 USD

48 percent

 

of online shoppers do the majority of their shopping on or before Cyber Monday.

Predictions are that mobile shopping will account for more than half of Christmas-related online sales this year will be generated through mobile apps.
How are you going to prepare to maximise mobile app-based sales for the holiday season? 
Here are 10 eCommerce App Marketing Tips to get you ready for the holiday rush.
Is your app battle-tested and ready for the huge increase in traffic and sales holiday shopping is likely to bring? Performance, load, and stress testing have to be done ahead of the pre-Christmas rush to ensure that your app can perform under intense traffic and spikes in usage. As a rule of thumb you should be able to handle traffic and process transactions at 10 times your normal volume – with no noticeable impact of performance to end users.
If you haven't already, it's a good time to contact your app agency and ask them to setup extra testing for the following:
Functionality – do all features perform well under spiking traffic?

Compatibility – is the transaction flow seamless from one device to another?

Simplicity – How easy is the checkout process?
You should also check that your smart app banner works in times of excessive traffic so you can guide mobile website users back to your app. 
Click here for more tips on improving your mobile app performance.
2. Start your holiday campaign early
If people are already searching for Christmas gift ideas in high Summer, it's clearly time to start thinking ahead.  Christmas creep is real. It means retailers start introducing Holiday-related promotions earlier and earlier each year – well before what used to be considered the traditional holiday shopping season.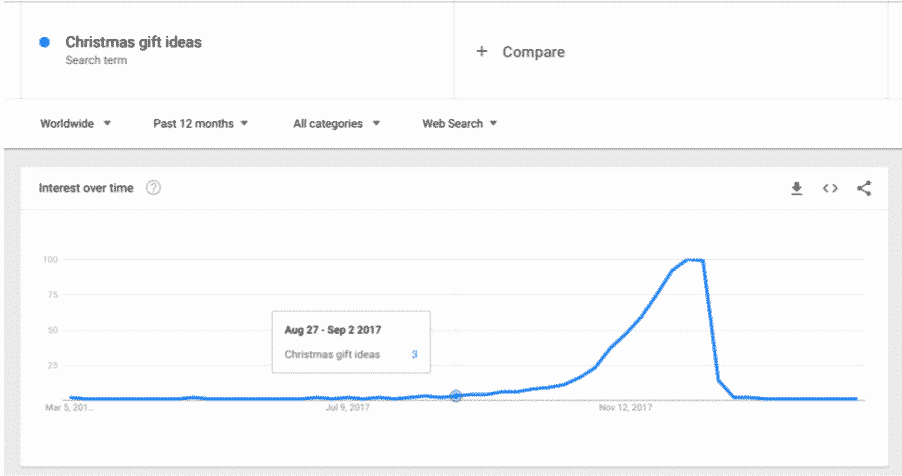 3. Use holiday-themed push messages
Push messages are a great way to boost sales during the holidays. It's a way first of all to remind your customers what's coming. Second, it's great to let them know your special offers/deals. 
Holidays are almost made for push messages, providing a great way to increase engagement by pegging messages to time-sensitive occasions and remembrances. They remind customers that there's an important date coming up and they might need one of your products or services to make the most of the occasion. They also help personalise your communications, showing you understand key events in their lives. 
Did you know: Push notifications have higher open-rates than emails?
For more brilliant ways to use push messages, check out our blog.
4. Offer exclusive in-app deals for more downloads
Accelerate the timeline for your mobile app campaign. Have an in-app Christmas sale exclusively for app customers, and launch it ahead of promotions on your website. Communicate it on social media first to let your followers know. Then promote it in your newsletter and other opt-in channels.
5. Create a sense of urgency
Use FOMO messages and offer time-limited 'flash sales' with free shipping to leverage the traditional late-season shopping surge and encourage short term conversions. You should also make preparations for last-minute holiday shopping. Prepare messages around available shipping upgrades and extended deadlines for people who leave their Christmas shopping until the last minute. Promote these through push notifications. Create a sense of urgency with "only three days left" or "there's still time!"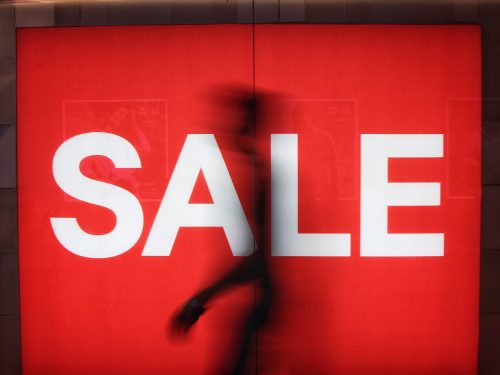 6. Remove every hurdle from your mobile checkout
To minimise dropped transactions in the adrenaline-fueled Christmas rush, make sure your in-app mobile checkout is as smooth as it can be. Is your app connected to other payment apps? Can users make use of digital wallets? Do you use Smart Address Pre-fill to minimise effort and make transactions faster? 
Plus: Is your holiday discount code working? Test it regularly throughout the run-up to Christmas and Boxing Day
7. Stick with a winning team
Have you decided which products to focus on this year? Look at all the stats from last Christmas season related to mobile website and mobile app sales (and engagement). What did customers buy during the last holiday season? What did they buy most during the year? What did they like and share most frequently? Try and identify any patterns related to times of day and cross-selling opportunities.
8. Maximise opportunities across the season
Many shoppers buy their holiday gifts between Black Friday and Cyber Monday amidst an onslaught of marketing campaigns and retailer discounts and promotions – but not everyone. There will be opportunities to grab attention and sales throughout the holidays.
Build a content calendar using an online service like Trello to map out your Christmas communications on the app, as well as marketing channels like instagram, facebook, email, and your website to promote holiday deals across the 'normal' shopping season. 
To maximize the built-in loyalty of in-app shoppers, offer them extra offers and special discounts to drive word-of-mouth – and extra downloads.
9. Optimise your app store page
The way you promote your app on popular app stores should also get a holiday makeover. Optimize your app store pages by using keywords that leverage holiday messaging and search terms relevant to your sector or category: 'Best Christmas deals on children's clothing,' for example.
Run an app store optimization (ASO) process to understand the keywords shoppers use to find you and the products you sell. For more on app store optimisation (ASO), read our previous blog.
10. Use holiday-themed app icons
Give your brand a holiday refresh and redesign your app icon using Christmas colors, images, or another recognisable holiday element. Research shows that updating app icons around key dates and holidays like Easter and Christmas can boost conversions by up to 9%.
Finally, Wish them a happy holiday
Christmas and New Year is, of course, about more than just selling stuff. Alongside promotional messages, wish people happy holidays and use your app as another medium to demonstrate your brand's warmth and personality. 
Say thank you via push messages and social channels. Create images and photography to let people see the people behind the brand, and show your gratitude for giving you their time during a great holiday season.
At JMango360 we are experts at helping brands maximize app sales around the holidays
In addition to designing best-in-class e-commerce apps, we can also provide you with exceptional app marketing support.
Our team will fine-tune your Christmas shopping marketing strategy, set-up and execute app marketing campaigns and improve App Store Optimization.
Get more information and ask about our free app marketing consult or m-commerce advice.
We've helped over 1,000 B2B and B2C brands to boost their app marketing results and can do the same for you. Request more information!
Ready to maximize your mobile results? Find out how an app can enhance your business.
Request more information